Barack Obama's Top Pop Culture Hits For 2020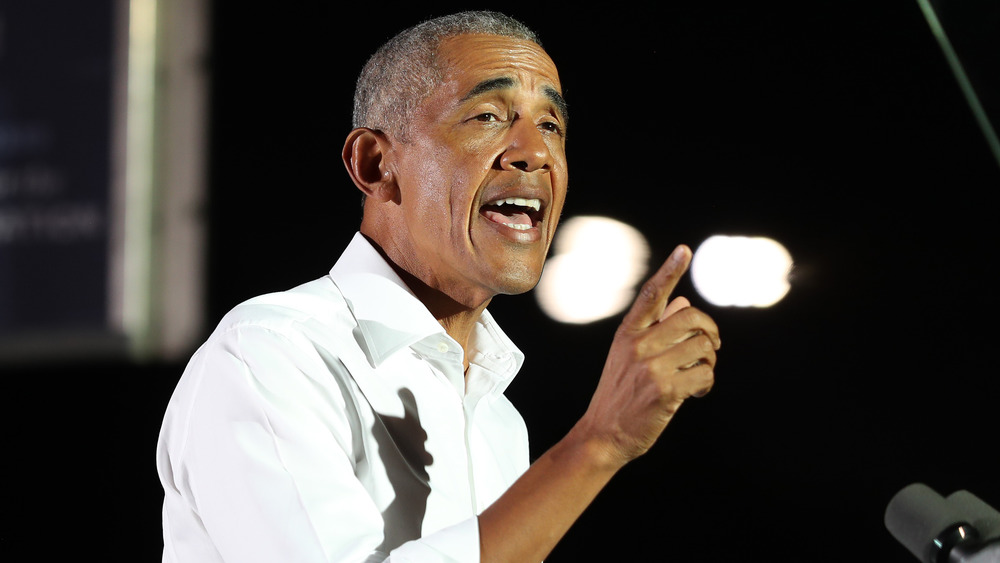 Joe Raedle/Getty Images
This year has been a memorable one in many ways. While most of us will probably remember 2020 for the COVID-19 pandemic, it's also been a great one for pop culture. Don't take our word for it, though. Former President Barack Obama has rounded up some of the greatest hits of the year.
In what has become a yearly tradition, Obama listed his favorites on Twitter, starting with his favorite books of 2020. "As 2020 comes to a close, I wanted to share my annual lists of favorites," he wrote. "I'll start by sharing my favorite books this year... I hope you enjoy reading these as much as I did."
Obama deliberately left off his own memoir, A Promised Land, but included some other amazing books including How Much of These Hills Is Gold, Twilight of Democracy, The Undocumented Americans, The Vanishing Half, Sharks in the Time of Saviors, and Missionaries.
Barack Obama watched some good TV in 2020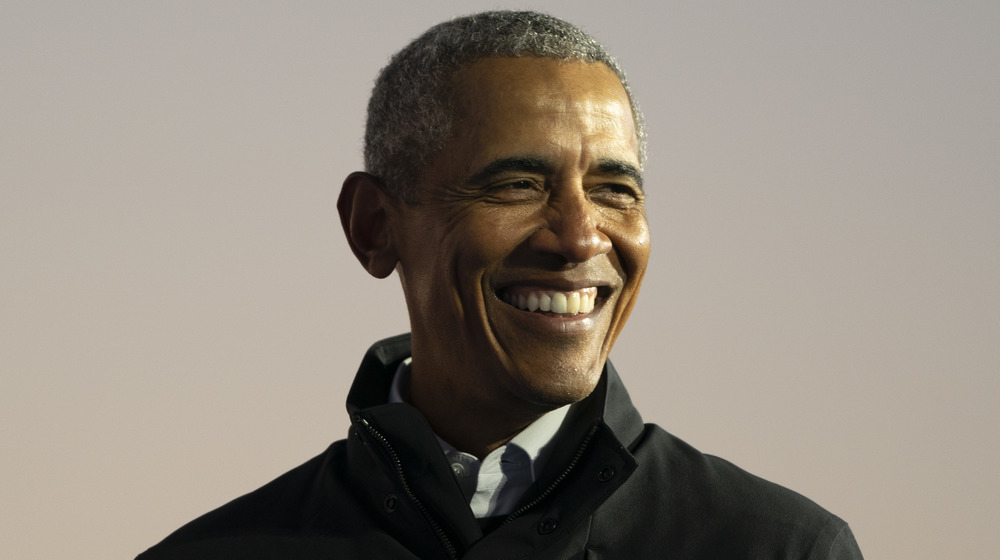 Drew Angerer/Getty Images
Obama had plenty of time to watch TV in 2020, tweeting, "Like everyone else, we were stuck inside a lot this year, and with streaming further blurring the lines between theatrical movies and television features, I've expanded the list to include visual storytelling that I've enjoyed this year, regardless of format." His favorite films and movies of the year include Ma Rainey's Black Bottom, Nomadland, Mank, Martin Eden, Let Him Go, The Queen's Gambit, I May Destroy You, Mrs. America, and The Good Place.
The former president also shared some of his favorite tunes of the year. "As usual, I had some valuable consultation from our family music guru, Sasha, to put this together," he tweeted. "I hope you find a new song or two to listen to." The songs on Obama's end-of-year playlist include "Savage Remix," "Nada," "Levitating," "The Climb Back," "Better Distractions," "Mecca," "Essence," "Kyoto," and "One Life, Might Live."
Obama previously told Good Luck America that he consults his daughters, Sasha and Malia, when compiling his music playlists. "My year-end playlist, those are the fresh cuts," he said. "And there, I will confess that I do consult with Malia and Sasha throughout the year. I'm constantly listening to their music. Sometimes by request and sometimes, just because that's what's blaring in the house."