No One Can Beat Brad Paisley At The Elf On The Shelf Game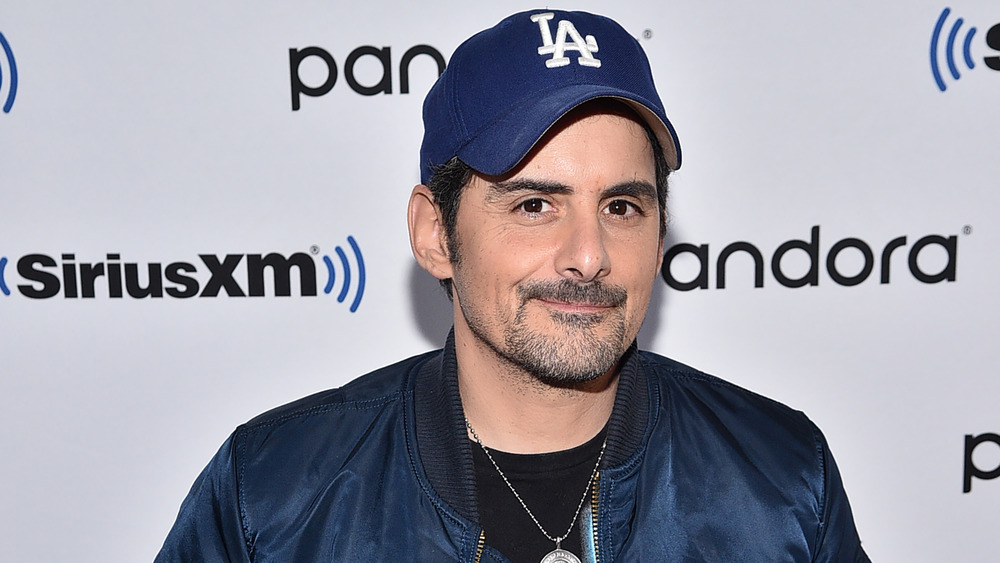 Theo Wargo/Getty Images
Country star Brad Paisley has elevated the Elf on the Shelf game so much, um, we aren't even sure if it's for his two sons with wife Kimberly Williams, Huck and Jasper any longer (via Country Fancast). According to Country Living, the "Last Time for Everything" singer is a big Christmas fan in general, and especially enjoys arranging elaborate scenes with his Elf on the Shelf. The results of Paisley's creativity can be seen on his Instagram, where he documents said Elf escapades.
From a snowball fight featuring an Elf and a variety of superhero action figures, to a scene that involves an alcohol bottle collection, plus an Elf of course, we're pretty sure almost no one can top Paisley's dedication to turning out original Elf on the Shelf videos this year.
It seems his wife is used to her famous hubby's Elf obsession, commenting on his debut video of the season, "Here we go...." Meanwhile, Paisley captioned the bar-bound encased Elf clip, "Well well well...Look who's back in town."
Brad Paisley may have taken Elf on Shelf too far, according to his wife
Next up, Paisley arranged two Elves in a hunting scene, camouflage and all. "A miniature sleigh, and eight tasty reindeer. A country elf can survive," he captioned the funny video. It looked like ultimately Santa's helpers did a pretty good job, as several deer had been "shot" with toothpicks.
A few days later, the fun-loving country star decided to set up an Avengers-style scene for the Elves. But as Williams commented on the video, "This is surprisingly creepy for a fun Christmas display...." And one commenter noted, "This pandemic has given you wayyy to much free time."
Not to be deterred, Paisley moved on to a Star Wars set up. "May the Christmas force be with you," he captioned the less creepy scene. 
Now, with only a few days until Christmas, we look forward to seeing what else the star comes up with. Or are we slightly scared? Either way, one thing is for sure — Paisley's Instagram is highly entertaining this holiday season, and a lot of people are grateful for the distraction during these trying times.