John Krasinski Has Some Good News For Fans Of His YouTube Show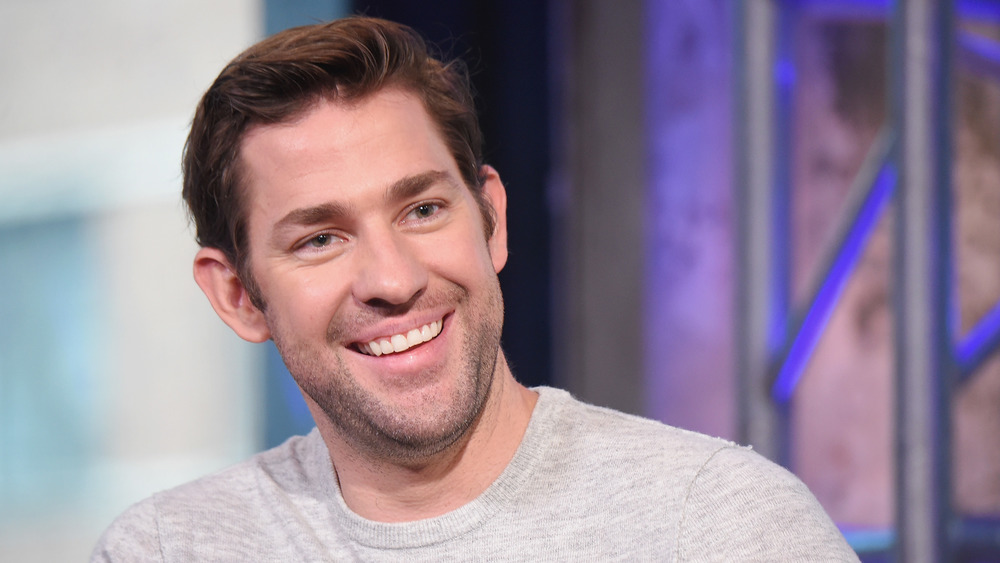 Michael Loccisano/Getty Images
It's been a difficult year, but John Krasinski's YouTube series, Some Good News, was a welcome bright spot. Running for eight episodes, the show premiered on March 29 and  highlighted various feel-good stories from around the globe. It also featured lighthearted interviews with the actor's celebrity friends, including former colleague Steve Carell and the one and only Brad Pitt. Along the way, Krasinski also thanked healthcare workers for their continuing service during the COVID-19 pandemic, hosted a virtual prom, and even reunited the Hamilton cast for a special one-off performance.
With 2020 wrapping up (finally), the director and star of A Quiet Place is ensuring we have something to smile about, even while the festive period unfolds in the strangest way in living memory. These days, he may be mostly known for directing one of the most terrifying modern horror movies, but Krasinski isn't forgetting his roots. The man who initially charmed us all as Jim on The Office knows just how to warm our hearts ahead of the holidays.
John Krasinski brought his show back for a holiday special
The actor returned to Some Good News for a festive special, starting the show with some hilarious fan art he'd found of himself online (via YouTube). The Office breakout then detailed heartfelt stories from around the country. In a segment titled "Hero Parent of the Week," Krasinski showcased the story of Jay Abel, a widowed father of two who is selling his extensive pop culture collection on eBay to fund his kids' Christmas presents, describing it as "super dad stuff." As a surprise, Krasinksi welcomed none other than Dwayne "The Rock" Johnson, aka "Dwanta Clause," to assist with Abel's noble cause.
"I want you to take all of your stuff off of eBay, because Dwanta Clause is going to take care of all of that stuff, man," Johnson told a shocked Abel. He then offered to fly him out to California, once things have settled down, to visit the DC universe (Johnson is currently filming superhero movie Black Adam). He even promised a signed and bound copy of his own script from the production. "Your story is an inspiration. You are an inspiration. Not only to myself, to Dwanta Clause, but certainly to John, certainly to everybody who hears your story. You represent so many parents around the world who are going through the struggle this Christmas," Johnson said.
In closing, Krasinski told viewers, "The next time you're looking for some good news, just remember, you are the good news."