Here's Why Shaky Hands Don't Have To Ruin Your Makeup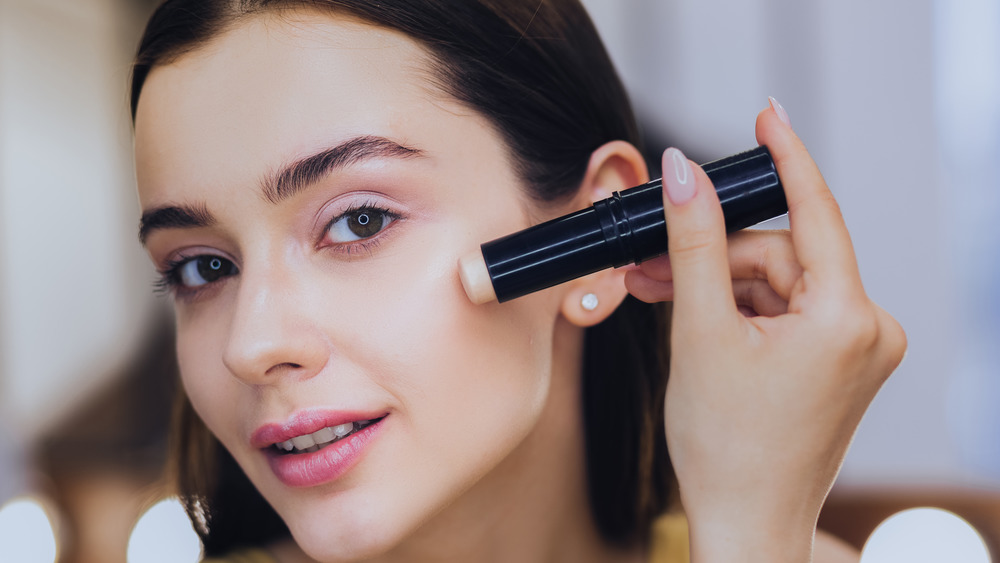 Shutterstock
It's happened to all of us who live without perfectly steady hands: You're applying your makeup, guiding your liquid liner through an oh-so-perfect cat eye, and halfway through, bam! Your hand shakes, and suddenly, your cat eye looks more like a black, smudgy mess. While the severity and frequency of shakiness varies greatly and affects people's ability to apply cosmetics to varying degrees, some folks with chronic illnesses that cause severe shaking or tremors often feel they can't even enjoy makeup anymore, as it can reach a point where it is more frustrating and upsetting than fun. But Allure has published an article geared toward anyone struggling with this type of frustration, offering some potential solutions to make makeup fun again.
Makeup artist and Guide Beauty founder Terri Bryant, who has Parkinson's disease, told Allure, "The shakier the hand, the more challenging it is to achieve the level of precision required to draw an even line ... We also want a certain level of symmetry across both eyes, which adds to the frustration of applying with shaking hands." Lainie Ishbia, a writer and speaker who has a nerve disorder called Charcot-Marie-Tooth disease, echoed this sentiment, saying, "Makeup is one of the first things that people, in general, give up because it's work...It takes time to balance your hand to be able to do a line, for example." 
Tips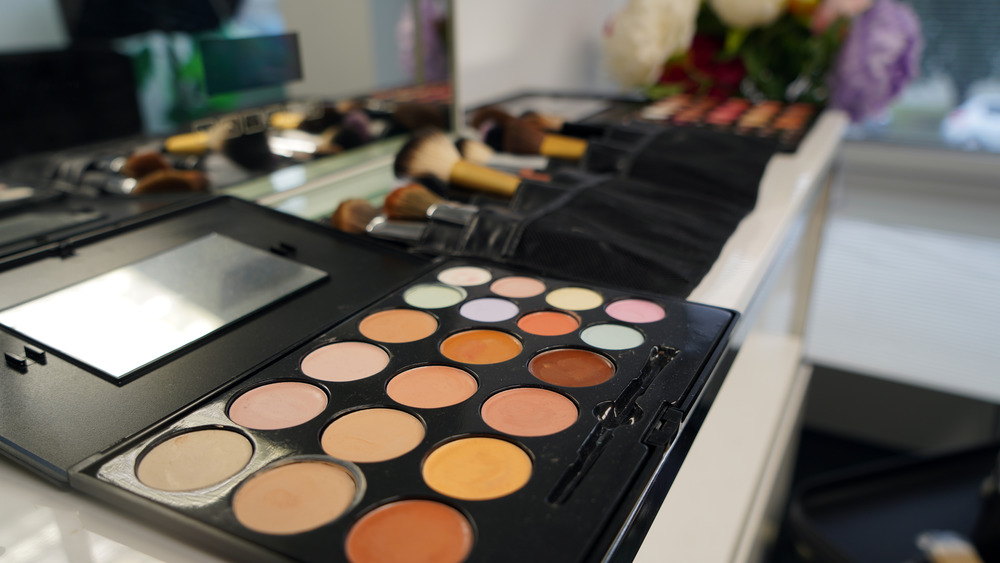 Shutterstock
One suggestion is to create a designated makeup station. "Setting up a proper makeup station where I can comfortably sit with my mirror close enough — so I'm not working at strained angles and am allowing myself enough time that I don't feel stressed or rushed when applying — has been a huge help," Bryant told Allure. Any sturdy surface, like a table, is a good place to put a mirror and lay out your makeup. A velcro mat where you can stick all your tools and cosmetics can also prevent things from falling.
Another tip is to choose products that come in packaging that has some weight to it, and also, when possible, has texture. For instance, it will be easier to open, close, and hang onto a mascara like Benefit BadGal Bang! Mascara, which has a highly textured tube, rather than a smooth tube like many varieties. Similarly, choosing eye liner and other products with longer handles can help with manual dexterity as well. "A lot of people with fine motor problems have no pincer grip, so if it's a small object, there's nothing they can do," says the Allure article. But a longer handle "gives you an ability to hold it with your whole palm, or with your thumb and another finger."
Bryant's brand Guide Beauty is designed with this in mind. "We specifically designed our tools to be easy to grip, steadying, and allowing for precise application ...  thereby reducing misapplication and accidental eye pokes."
Don't be afraid to modify or try things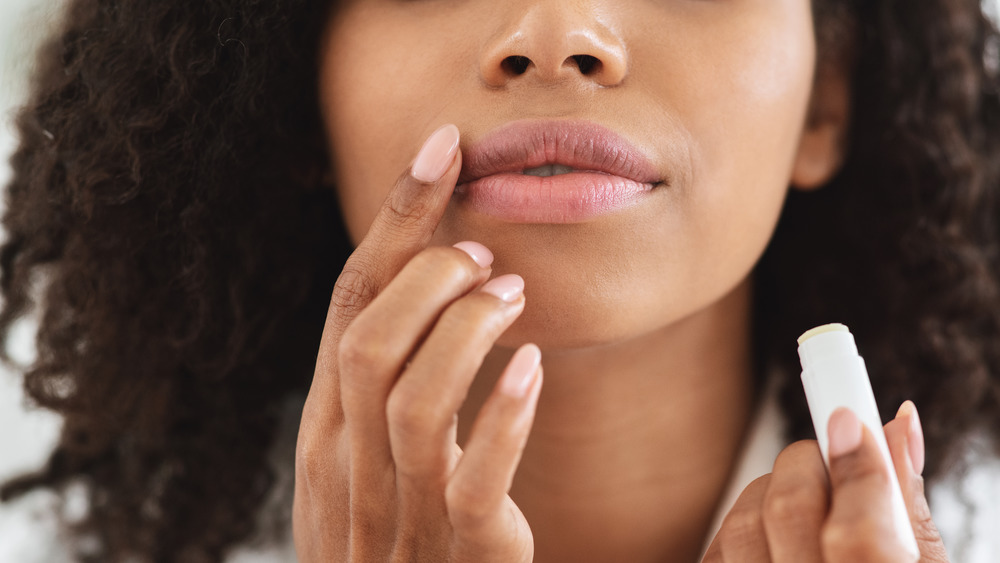 Shutterstock
If products you already have and love aren't particularly grippy, you can modify them. Just like you can add those suction up rings to the back of your cell phone, you can add them to other items as well, like eye shadow palletes or tubes of lotion. You can even use pencil grips for eye liners and lip pencils! (via Trend Able). And small rubber stickers can be added to any container to make it easier to hang onto.
Another tip is to recognize your stamina and how it works. If your hands are the strongest and freshest at the beginning of your morning routine, then it might be a good idea to apply your eye makeup before the rest of your look. This allows you to do the trickiest, most detailed work while you're feeling your best, and it will also allow you the freedom to clean up any accidental smudges or spots without ruining your concealer or contouring work (via Allure).

ASimpleIslandLife.com also offers some great suggestions to minimize the need for touch-ups throughout the day: Lip color notoriously needs the most touching up, so consider using more neutral or nude tones that aren't as obvious when they start to fade or bleed. You could also choose a long-wear lipstain that stays put throughout the day. Similarly, consider using a primer before applying your eye shadow and a face primer before your foundation — this will help both last longer.