Arnold Schwarzenegger Reveals How He Feels About His Daughter Marrying An Actor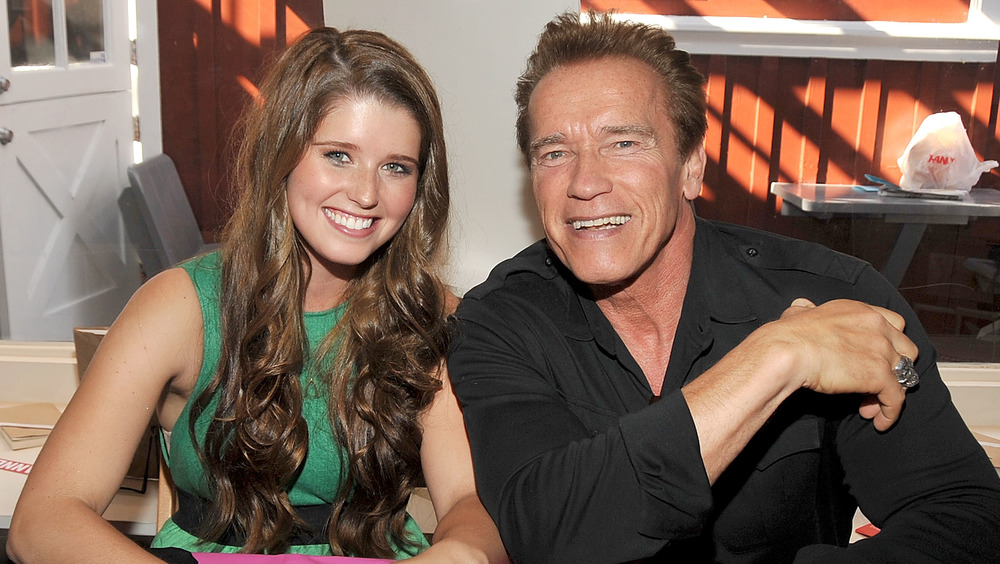 John M. Heller/Getty Images
Terminator actor and 38th governor of California Arnold Schwarzenegger recently shared his thoughts on his daughter Katherine marrying a thespian. Though somewhat surprised by her choice, Schwarzenegger has been nonetheless thrilled with his daughter's marriage to Chris Pratt and the little family they've started after welcoming their first child together, Lyla, in August of 2020 (via Elle).
As Cinemablend reports, in a recent Zoom reunion with his fellow Kindergarten Cop castmates, Schwarzenegger was full of praise for his children, saying of Katherine, "I'm really proud of my daughters. Katherine is a winner." He continued, addressing Katherine's choice of spouse, "I mean, I never, ever thought that my daughter is going to marry an actor. I said to myself, she would probably be sick and tired of me dragging them to sets, having them watch me blowing up buildings and killing people, all this stuff... Now she married an actor, and Chris is a fantastic guy and really easy to get along with and so I'm really happy because he has been such a really wonderful, wonderful husband to her and such a great son-in-law."
Katherine Schwarzenegger and actor Chris Pratt tied the knot on June 8, 2019, after dating for a year. In January 2019, when Pratt shared with the world that Katherine had accepted his proposal, she also shared her feelings on the engagement, writing to Pratt on Instagram, "My sweet love. Wouldn't want to live this life with anyone but you" (via Harper's Bazaar).
Arnold Schwarzenegger says Kindergarten Cop helped with parenting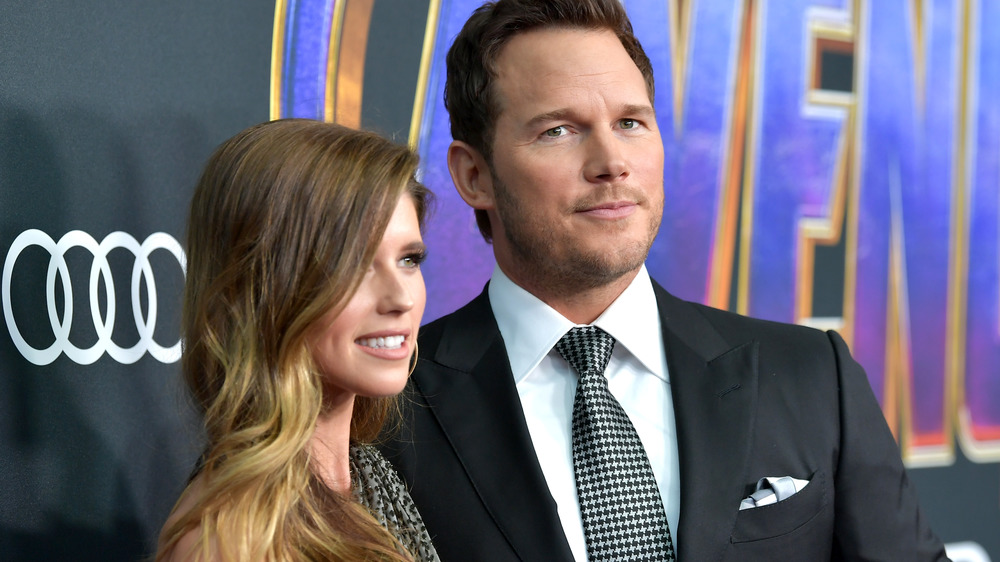 Amy Sussman/Getty Images
Arnold Schwarzenegger's initial surprise at daughter Katherine dating, and then marrying, an actor was born from Katherine's reaction to being on set with him while very young. As reported by People, Schwarzenegger explained to his former castmates that Katherine was not as enthusiastic about set visits as her siblings were. "My kids always enjoyed it [going to the set], but Katherine, she was crying always the first few movies," the actor recalled.
As for Kindergarten Cop, Schwarzenegger explains how the movie helped him with raising his own brood. Released in 1990, the film saw Schwarzenegger's cop character going undercover as a kindergarten teacher in his unit's pursuit of a major drug lord. He said working with the kids was instructional for his own parenting skills. "The movie really helped me become a better parent myself with my kids," he shared. "After that my daughter [Katherine] was born in 1990. She was then one year old" (via ET).