The Real Reason Tayshia Adams And Ivan Hall Split Up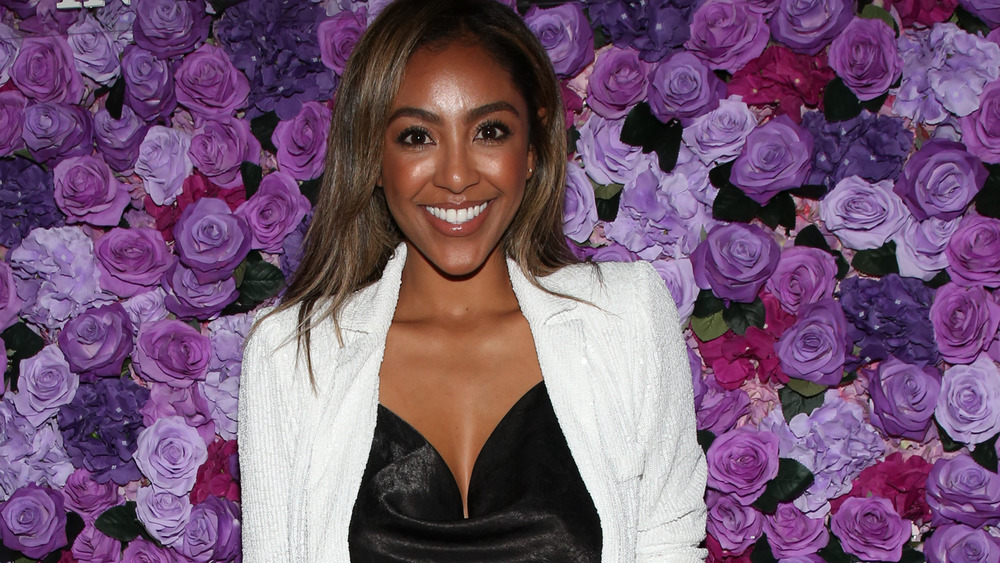 Paul Archuleta/Getty Images
This season's Bachelorette was as roller-coastery as it gets. First, the original star, Clare Crawley, fell so hard for her first impression pick, Dale Moss, that she bowed out of the show to start her happily-ever-after ahead of schedule. Then Tayshia Adams was called in from the bullpen to continue the season — and the drama. As ET sums up, contestant Brendan Morais took himself out of the running before the fantasy suites episode, claiming he wasn't yet over his divorce. That paved the way for Ben Smith to come back, and for Adams to have her finale moment. 
Smith was the first to go, with Adams confessing, "My heart is with someone else." Then came another shocker, as Adams opted not to go through the suspense of choosing between two finalists. Instead, she had a private convo with fan favorite Ivan Hall, where she told him that their different views on religion made a relationship impossible. "It's just like, at the end of the day, religion's part of my morals and my beliefs," she told him (per ET).
The hunky aeronautical engineer agreed, saying, "I definitely get it ... That is the roadblock for the two of us." Hall accepted the rejection with no hard feelings, wishing her the "best of luck."
That left only one man in the running, Zac Clark, and despite some pre-proposal jitters, Tayshia cried, "Yes, a thousand times!" to the ring. 
The finale may have been happy for Adams, but it left many fans utterly baffled.
The couple couldn't get past their religious differences
As People reports, Hall's final interview implied that he and Adams had discussed religion earlier in the season. "I knew ... this thing could really just be the bomb that just explodes everything here," he said. But the conversation apparently took place off-camera. This prompted a storm of confused tweets on the show's feed, with comments like, "Why??? What are his religious beliefs that turned her off?????" and "I'm so mad. Over religion??? Now I want to know the backstory."
Hall finally broke his silence the day after the episode aired, answering a question posed by former Bachelor contestant Caila Quinn on her Instagram account. "Need to know the religious difference. It's killing me!" she exclaimed.
The rejected finalist replied, "She only wants to date a Christian, and I'm not religious. I'm open to and have dated any religion." He hinted that he might go into more detail on his upcoming interview on Kaitlyn Bristowe's podcast, Off the Vine.
Faith does play a significant part in Tayshia Adams' life, if her social media is any indication. Her Instagram bio references Psalm 46:5, and she describes herself on Twitter as someone "who loves a little adrenaline and champagne but still goes to church on Sundays." Presumably, new fiancé Zac Clark is willing to keep a similar Sunday schedule.