The Surprising Thing The Schitt's Creek Cast Fought About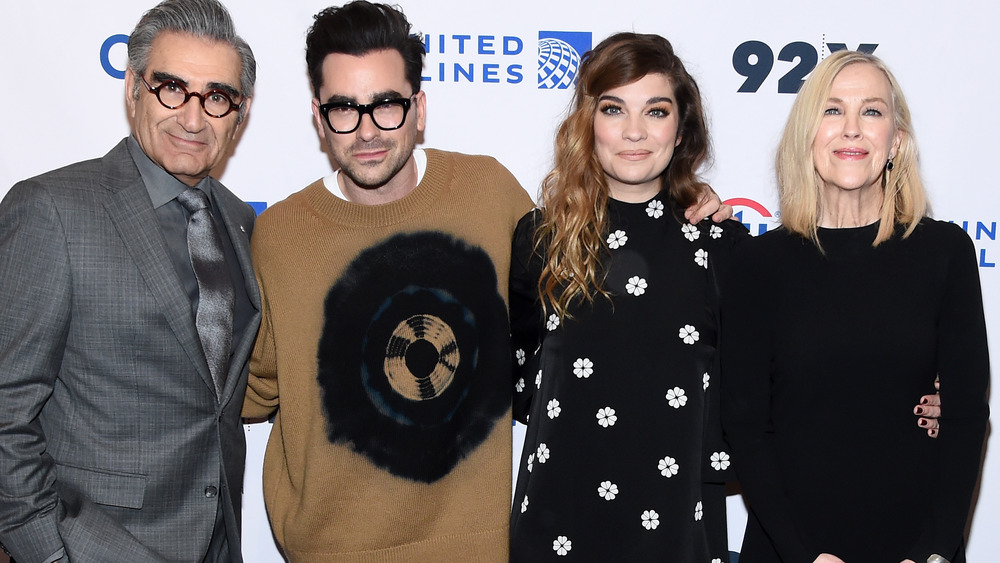 Jamie Mccarthy/Getty Images
Fans of the ultra-popular TV series Schitt's Creek know how close the cast was during the show's six successful seasons. After all, three of the key players — Eugene, Dan, and Sarah Levy — are related. While the show was filming, the cast was often spotted hanging out together, whether at industry events or out in the world.
It might be hard to believe that they ever had big fights, but Annie Murphy, who plays Alexis Rose, revealed to The Tonight Show that they absolutely did. One of their biggest fights turned out to be about... pizza.
She explained that she and Dan got into a huge fight about fast food. "We got into a heated argument about which dirty fast-food pizza is the best. [Dan] got so upset that [he] ordered five different pizzas from five different places and made us have a taste test at lunch" (via Delish). Murphy even took the argument to the internet, and her followers on Instagram were not disappointed.
Annie Murphy asked Instagram what they thought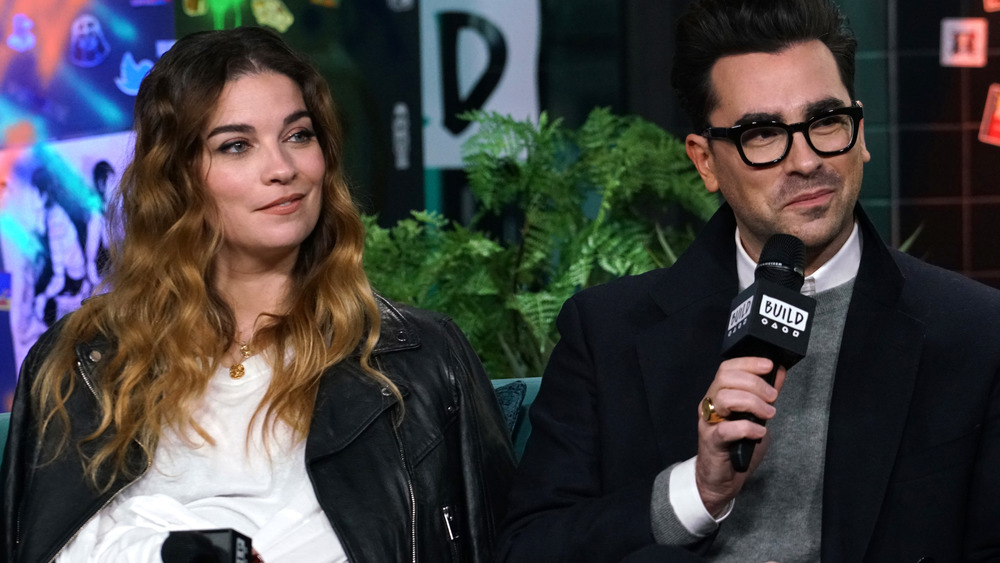 Manny Carabel/Getty Images
Annie asked her dedicated Instagram followers to weigh in on the debate. In April 2017, she shared a photo of the pizzas Dan Levy ordered alongside the caption, "When 'someone' claims Pizza Pizza is the best trash pizza, 'someone' gets upset, orders all the trash pizza, and insists on a blind taste test."
This isn't the only funny story to come out of Schitt's Creek's run. Catherine O'Hara, who plays beloved mom Moira Rose, told Toronto Life that she used a real-life woman as the inspiration for Moira's thriving wig collection. "I was inspired by a woman I knew who would disappear from dinner at her home and come back with a different wig on," she shared. 
Catherine also invented Moira's singular accent and kept it a secret until the very first day of filming. Co-star Eugene Levy was blown away. "The first time we heard it was knockout — unreal!" (via Variety).