Dolly Parton's Secret To Success Is An Important Morning Routine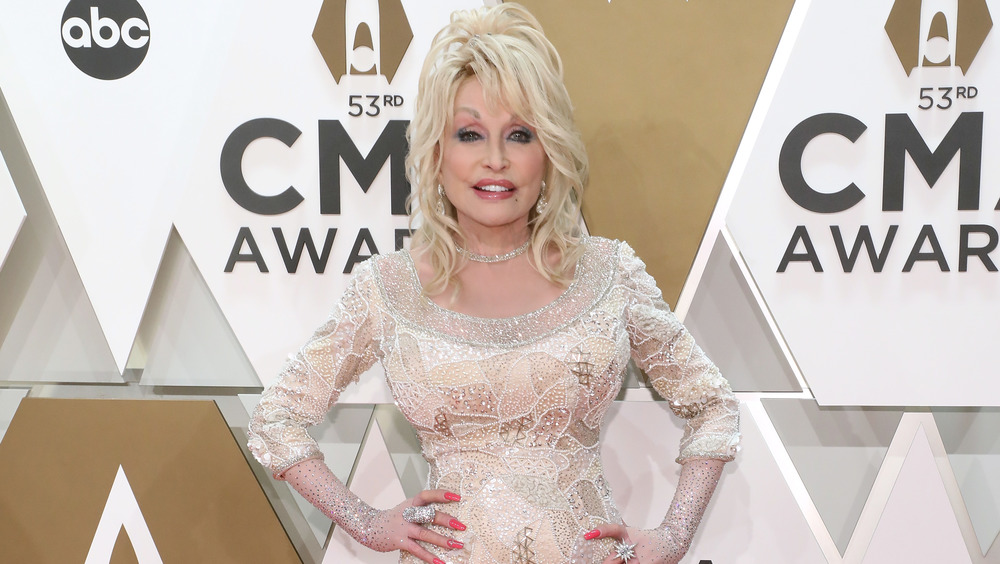 Taylor Hill/Getty Images
Dolly Parton does it all. She's an award-winning singer-songwriter, actress, humanitarian, owner of her very own theme park, and even helped to fund Moderna's COVID vaccine (via CNN). She's reached icon status, so you might be wondering what's the key to all her success. Well, it seems Parton is proud to say she's an early riser — very, very, very early. In an interview with Marie Claire, Parton confessed to RuPaul that she's "almost always up for good around 3 a.m." 
For some night owls who get distracted binge-watching series on Netflix that's closer to the time you actually get to bed, but Parton is up and at 'em by then. Since she considers herself a "very spiritual person," the first thing she does each morning is pray to God (via Tulsa World). In each prayer, she asks for God to bring "all the wrong people out of [her] life, and bring all the right stuff in." That positivity is exactly how you'd like to start each day as well.
Dolly Parton doesn't sleep that much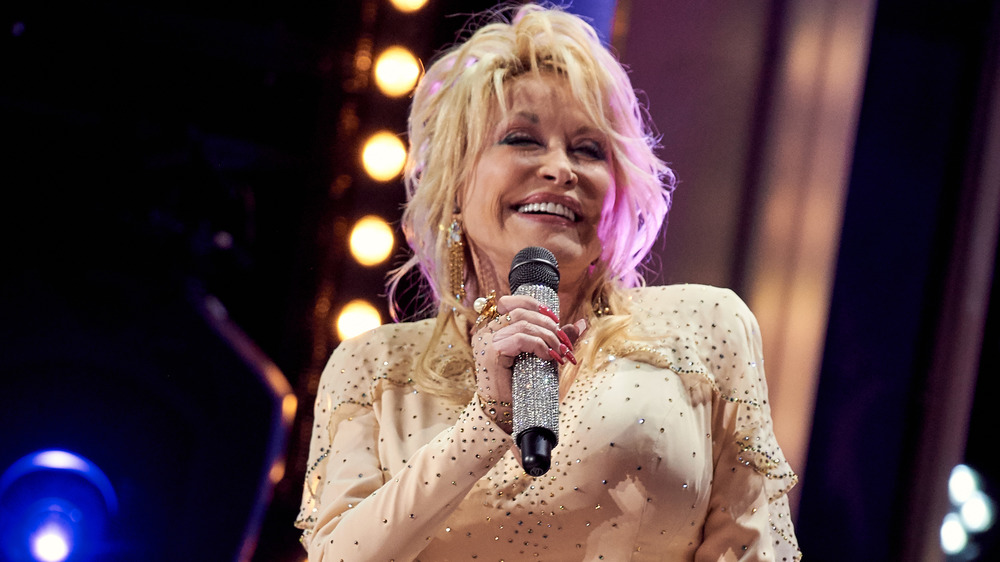 John Shearer/Getty Images
It makes sense that Parton would need to get a jumpstart on the day. According to Southern Living, the "Jolene" singer currently has a new Christmas album and memoir out, as well as a movie streaming on Netflix. You might be wondering, with such an early morning, when does she sleep? Parton said she can work on "three to five hours," but she likes to get five (via CNN). If she's on the job, she will throw in a little power nap as well.
Since she's up so early, Parton uses the time in the morning to make breakfast. On the day of her Marie Claire interview, she "made some sausage patties" with milk gravy and biscuits (via Today). Along with her breakfast, Parton seizes the quiet moment before the rest of the world is awake to get work done. In the four hours between 3 a.m. and 7 a.m., Parton says that's when she does her best writing. This is the same person who wrote "Jolene" and "I Will Always Love You" on the same day, so you can just imagine the magic that comes out of those mornings (via Out). 
They say the early bird gets the worm, but Parton believes "they also get a lot of good ideas too." So, if you're looking for some good ideas, it's time to get yourself an early morning routine as well.