The Eye-Opening Truth About The Application Process For Fixer Upper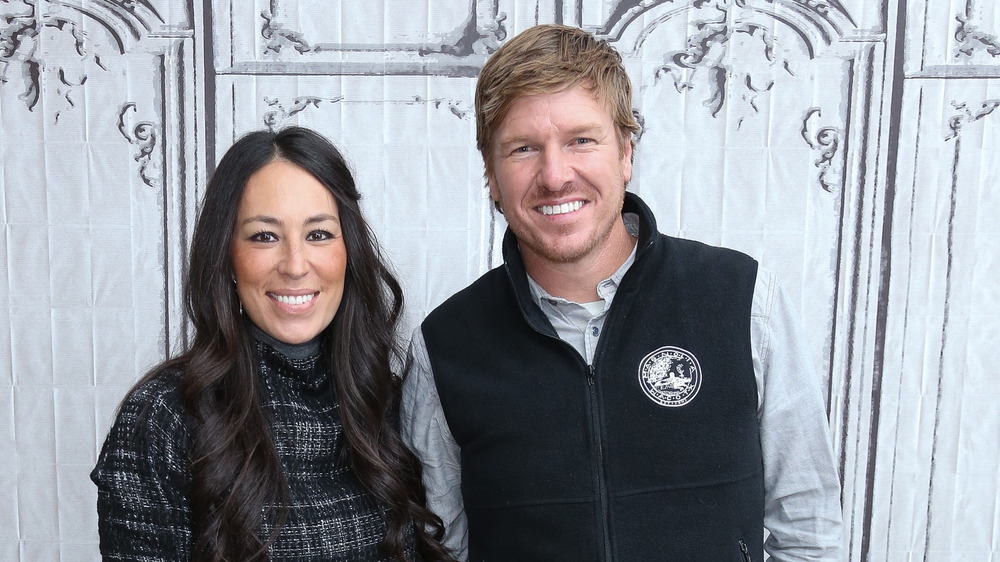 Rob Kim/Getty Images
Those of us who are obsessed with home renovation shows get a vicarious thrill out of seeing all those outdated or downright dilapidated houses turn into gorgeous showpieces with the help of professionals who can look past the surface to the potential within. One of the most popular programs in the category was HGTV's Fixer Upper, which featured not only miraculous home transformations, but the undeniable chemistry of husband-and-wife team Chip and Joanna Gaines. 
Fans were heartbroken when the show wrapped in 2018 after five seasons, but now they have reason to cheer: Their new home-reno show, Fixer Upper: Welcome Home, will debut on the new Magnolia Network in 2021, confirms HGTV. The network's site adds that first looks at this, plus Joanna's new cooking show, Magnolia Table With Joanna Gaines, will be streaming on the discovery+ network as well, and a preview of the show will air on Jan. 4.
In an interview with People, Chip explained that he and Joanna needed breathing room and family time, but "we also knew we weren't done dreaming about ways to make old things new again." As they continued their work privately over the months that followed, the couple began to get nostalgic for their on-camera time. "We've missed sharing the stories of these families and their homes with you, and we're excited to do that again very soon!" he said.
Even better news for those dreaming of having their home touched by the Gaineses: The show is still casting for the new season.
Fixer Upper applicants have to meet strict guidelines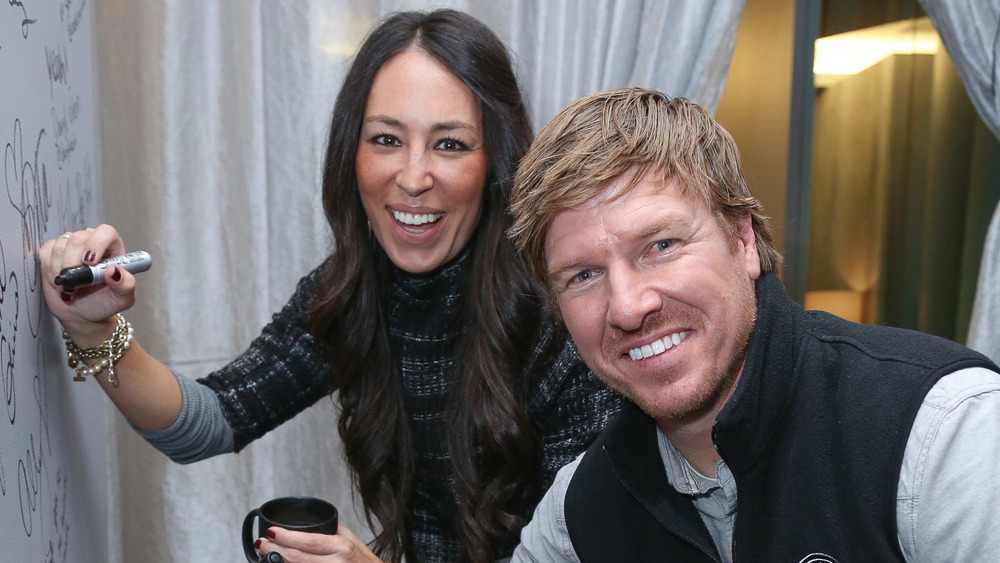 Rob Kim/Getty Images
Alas, however, you're out of luck if you're under 21, live in any state but Texas, or if you're just beginning the house-hunting process. According to Magnolia Network's guidelines for the new season, would-be Fixer Upper contestants must either live in the Gaineses hometown of Waco, or be just about to close on a home within 30 miles of the city. If you meet those criteria, you also have to have at least $50,000 to spend on your reno (no freebies!), and be able to move out of your house while the work is under way.
Contestants are also obligated to give "complete design control" to the show. In other words, you may not get the dark granite kitchen countertops you were hoping for, but if you don't love the Gaineses work, why would you apply to the show in the first place? If you meet the initial criteria, it's likely that you'll also be asked to fill out a more detailed questionnaire similar to the 71-question one that contestants from the original show had to complete (per Country Living).
Once you're selected, it's pretty much a matter of handing over your budget and sitting back while the Magnolia team works their magic. Then after the big reveal, there's one more surprise: A former client also told Country Living that the gorgeous furniture is just there for show. Contestants have the option to buy the pieces they like, but the rest goes back to the production company.