Here's How You Can Watch Every Episode Of Fixer Upper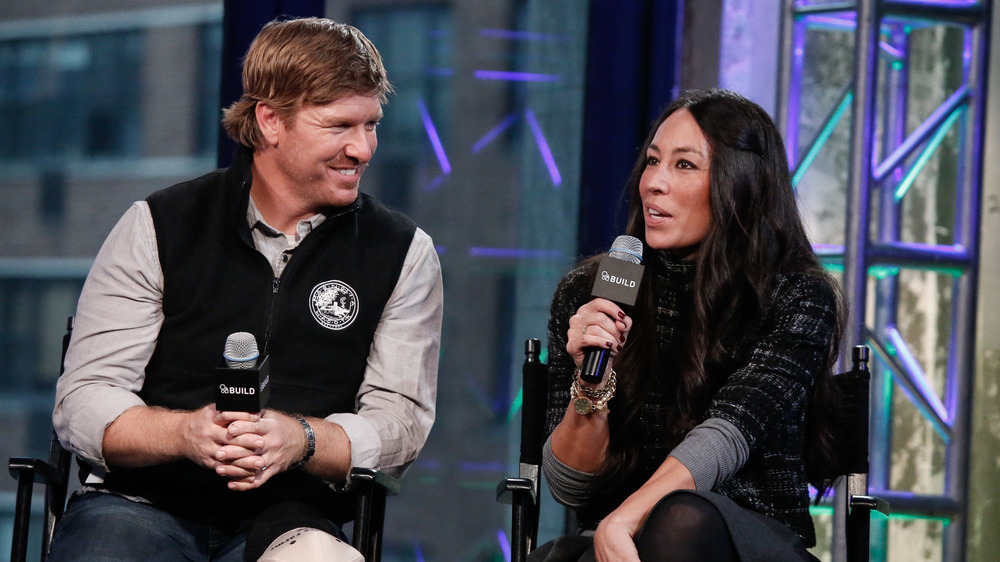 Rob Kim/Getty Images
We may receive a commission on purchases made from links.
Although the coronavirus pandemic has taken a lot away from people, it also has provided some with more time spent at home, allowing them to get those home renovation projects finally underway. 
Helping things along are renovation and housing flip shows that can provide a bevy of inspiration. One such show is Fixer Upper, which stars Chip and Joanna Gaines, a Texas couple who work their co-creation powers to turn the roughest houses on the block into dream homes. The HGTV series, which premiered in 2013, turned into a widespread sensation overnight, much to Joanna's surprise.  "My dream was really small," Joanna admitted during a 2016 appearance on Today when talking about the show, admitting that she initially wanted to open a home decor shop called Magnolia Market in Waco, Texas. Chip was working hard on the construction side of things, and when HGTV approached them, they were also trying their hand at flipping houses. According to the couple, they had no desire to even be on TV. 
For all those home renovation lovers out there who adore the Gaineses and their house-flipping successes, read on to see how you can catch up, devour, or check out an episode here and there of Fixer Upper. 
Fixer Upper is available to stream on many platforms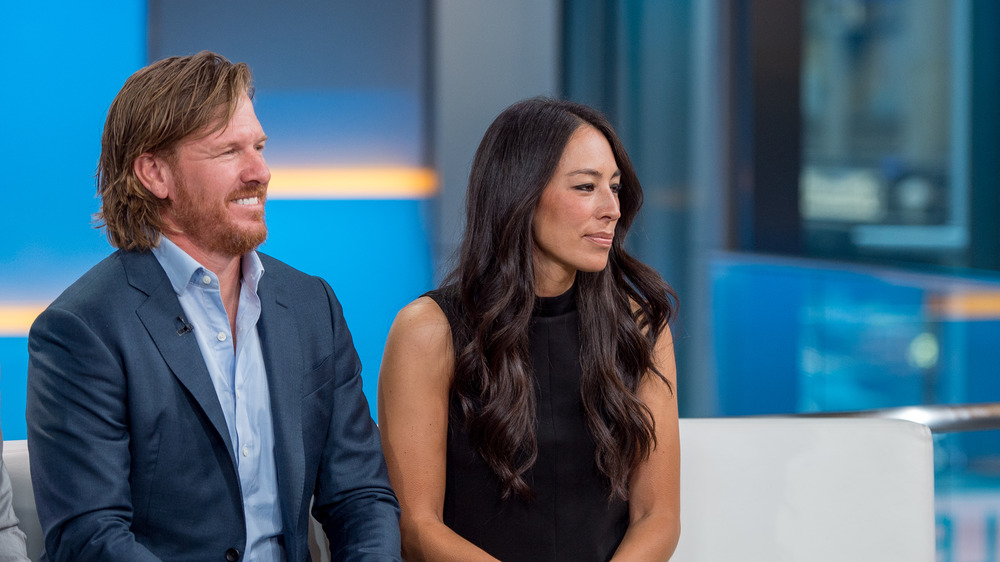 Roy Rochlin/Getty Images
Lucky for fans of the popular HGTV series, all five seasons are available to Hulu subscribers for free. DirectTV and the HGTV app also have four full seasons, while Fubo has two seasons available by way of your TV provider, according to Just Watch. 
Fans of Chip and Joanna Gaines' renovation skills can also check out Seasons 1-5 of the show (or purchase individual episodes) on iTunes, Amazon, Fandango, and Vudu, with season prices ranging from $11.99 – $24.99/per season and $1.99/episode. Google Play also offers up Seasons 1-4 of the show with a similar pay structure of $9.99-$24.99, while Microsoft has Season 5 available to purchase for $24.99. 
In addition to all of these streaming platforms, the Gaines will launch their own network, Magnolia Network, via their partnership with Discovery, Inc. According to Joanna, the network will premiere sometime in 2021, but in the meantime, fans can catch a "preview" of what's to come on Jan. 4, 2021, via Discovery+. "You'll be able to watch the entire first season of my cooking show, new episodes of Fixer Upper: Welcome Home, and the first episodes of ten original series," she gushed in December 2020 on Instagram. Stay tuned, fans!