Ice-T Reveals His Biggest Fear While Appearing On Masked Dancer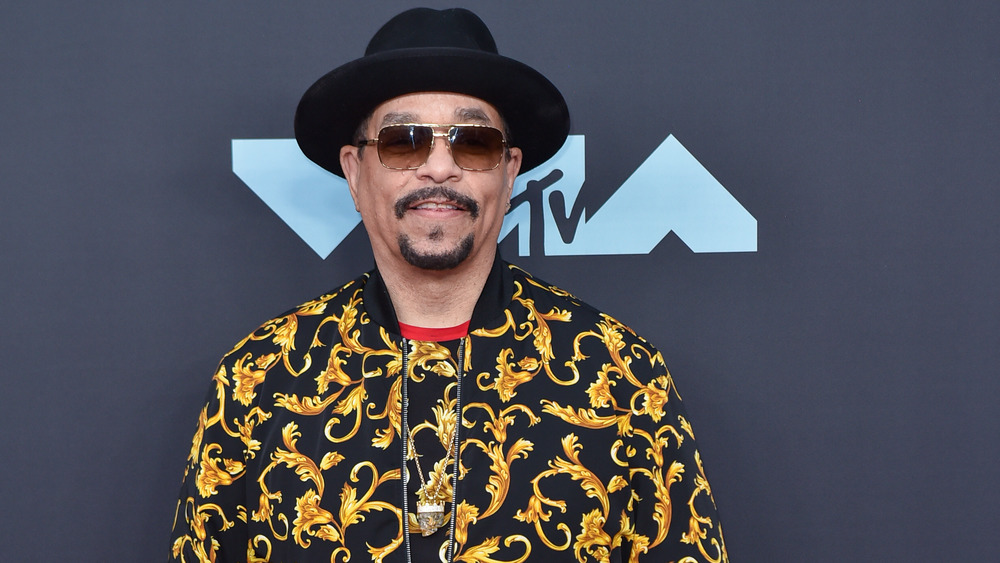 Aaron J. Thornton/Getty Images
If you love The Masked Singer, you'll love it's new spin-off series, The Masked Dancer. Figuring out who's behind some of the coolest choreography out there is harder than you think! On Dec. 27, the new show premiered (per Variety) and it featured some very special guests.
The Disco Ball was the first to go home in the show's debut episode. When the mask came off, it was none other than rapper and Law & Order: SVU favorite, Ice-T. While he excelled at his choreography, he was initially apprehensive about heading back to his dancing days, which he revealed in a conversation with Entertainment Weekly.
"I was a b-boy. I used to dance. Those are days long gone, you know, my body don't move like it used to," he explained to Entertainment Weekly. "So I'm like, 'Well, I can't dance like that.' And he's like, 'Nah, you're gonna have a helmet on. And it's more of just a guessing game.'"
Ice-T went on to explain that he wanted to do it for his daughter, who is a fan of The Masked Singer. "I said to myself, how about if I do this, and she watches The Masked Dancer, and when the head comes off it's me? That'll blow her mind. So I said, 'Yeah, let's go.' And at this point in my career, you got to have fun with it. So I went for it."
Ice-T did have one concern with being on the show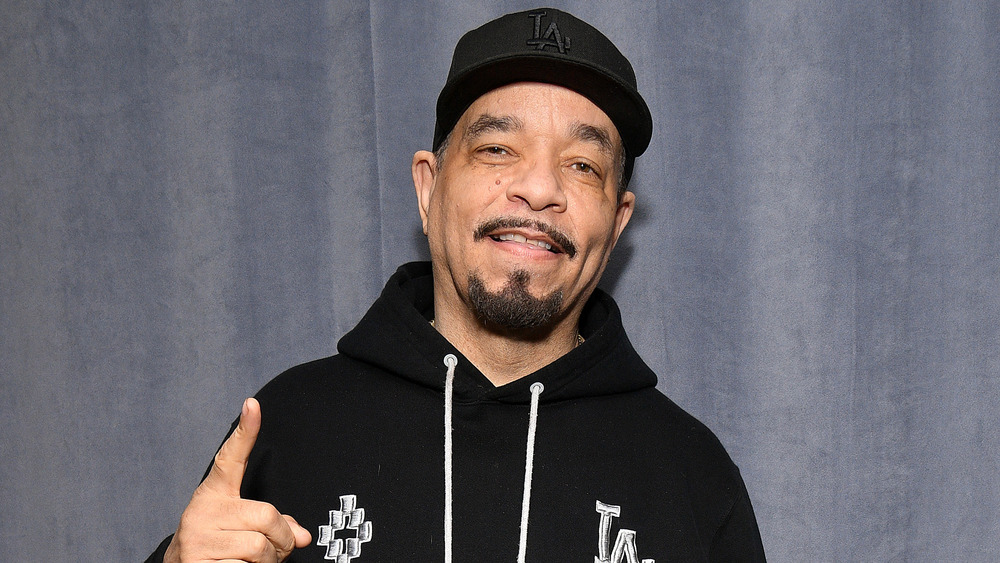 Dia Dipasupil/Getty Images
Ice-T did admit that he had one fear going into the show. He appeared on TMZ Live, where he shared he thought he might fall and embarrass himself. "I was only there for one day, so they had to try to teach me some choreography real quick. And all that choreography is good and it's great, until you put that big 20-pound head on," he shared.
"I realized if you pick your foot up off the ground, you might bust your a**. My whole thing was 'don't worry so much about dancing, worry about bustin' your a** on national television,'" he laughed. "Worry about staying upright, because nowadays if you fall, you fall like a million times on the internet. You fall and fall and fall and become a meme loop."
He may not have made it past the first show, but he didn't fall once during his whole performance. It's the little victories that make the experience that much sweeter. "I just tried to stay steady with it and move with the girls," he told The Wrap. "At the end, I did a little freestyle stuff from back in the day. But I was concerned with falling, honestly. Because it's not that easy with the costume on."