What Happened To Sophie McShera From Downton Abbey?
Jeff Spicer/Getty Images
Anyone who's ever watched Downton Abbey will likely have a soft spot for Sophie McShera, who played the loveable kitchen maid Daisy Robinson. The British actor often stole the spotlight whenever she was on screen and it's safe to say she couldn't have been a more perfect fit for the role. Speaking to Vulture about her very first audition she revealed, "I was the second-to-last person they saw. It was a Friday afternoon. I came down from Yorkshire, where I was living, to London." She continued, "It was only about half an hour but I had a really, really good audition and I was given lots of good and helpful notes. I felt confident, but I didn't feel like, 'That's in the bag, I've got that.'" But she obviously did, and unsurprisingly, since finishing up on the hit show, McShera has only gone on to bigger and better things (including the Downton Abbey movie).
McShera recently starred in The Queen's Gambit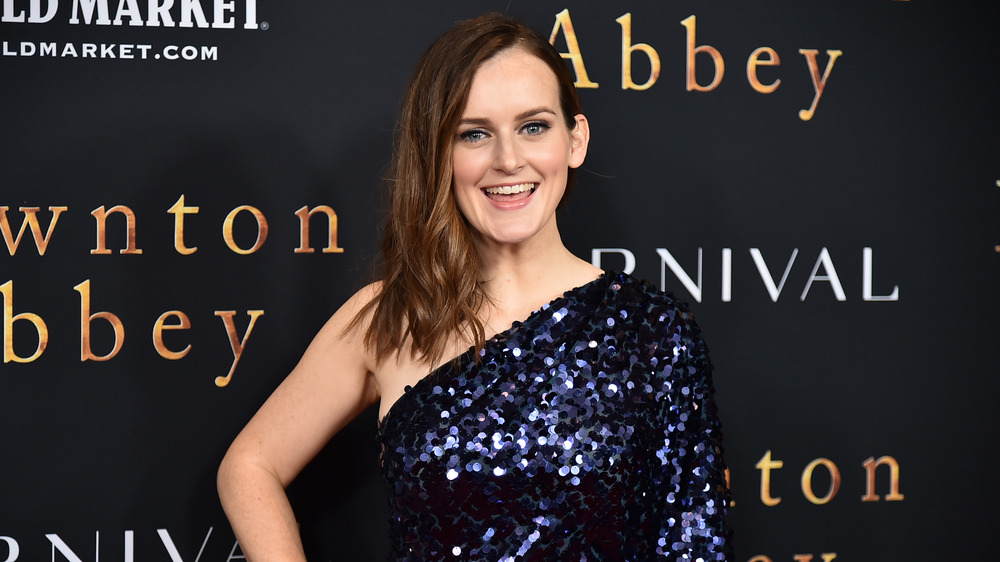 Theo Wargo/Getty Images
Soon after Downton Abbey wrapped, Sophie McShera starred alongside Oscar-winning actress Cate Blanchett on the big screen in Cinderella. "It was nerve-racking before we met her because I'm such a huge fan and didn't know what to expect. She couldn't have been kinder or nicer or more generous," the young actor admitted to Vulture at the time, adding, "We were just pinching ourselves every time we did a scene."
Following this, she landed a role in musical comedy TV show Galavant, which was dubbed by The Verge "the decade's most underrated show." While she's also taken part in TV series like Timewasters, London Kills, Porters, and Murdoch Mysteries, it's probably her role as Miss Graham in Netflix's The Queen's Gambit where you've seen her most recently.
So, where can you expect to see her next? With most productions on pause due to COVID-19, we're going to have to wait and see.