This Fuller House Fan Theory Could Explain Why You Don't See Michelle Tanner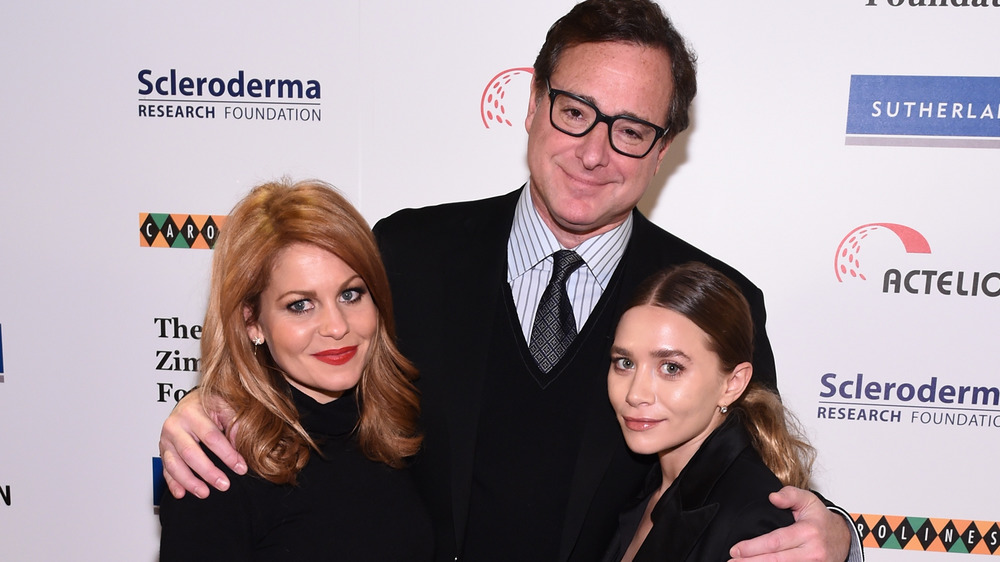 Ilya S. Savenok/Getty Images
Full House was a pretty big deal in its heyday, so when Netflix picked up a reboot of the beloved family sitcom in 2016 (per ABC News), fans were pretty psyched. That excitement was met with a tiny letdown, however, when it was revealed one... actually two, of the show's biggest stars would not return. Mary Kate and Ashley Olsen decided not to appear in the series, as producer Bob Boyett revealed. 
According to Cinema Blend, Boyett recalled these conversations with the actresses. "Ashley said, 'I have not been in front of a camera since I was 17, and I don't feel comfortable acting.' Mary-Kate said, 'It would have to be me because Ash doesn't want to do it. But the timing is so bad for us.'"
The series did what it could to explain away the twins' character, Michelle Tanner's absence. In Season 1, Danny Tanner enters the old Tanner home and shares a greeting from Michelle with her sisters. "Well, Michelle sends her love, but she's busy in New York running her fashion empire," he says (per Good Housekeeping).
A fan theory proposes a dark possibility as to what happened to Michelle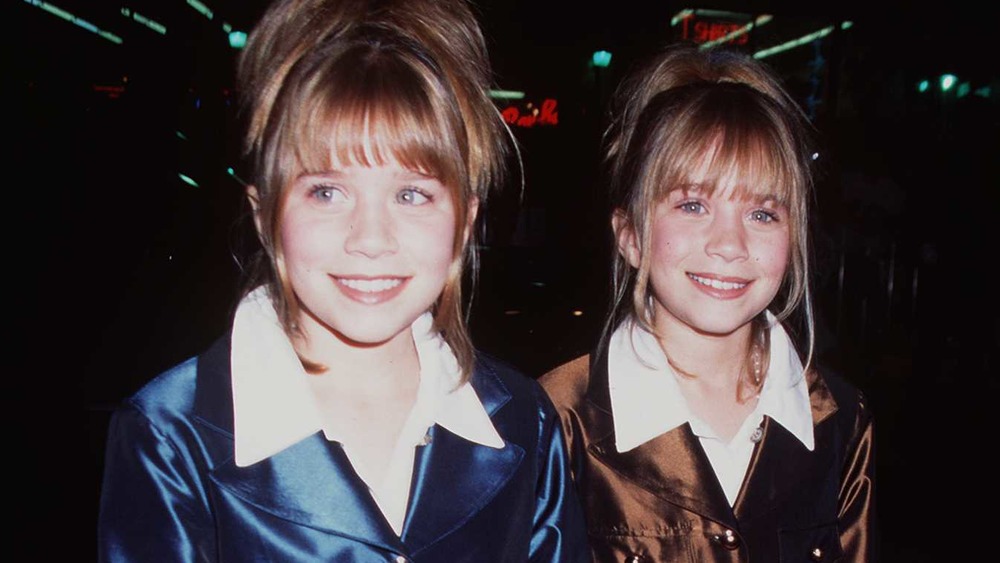 Brenda Chase/Getty Images
The theory regarding what happened to Michelle came up after a line in Season 5 was noted by BuzzFeed. There's a scene where Danny hugs his two daughters DJ and Stephanie, then hugs their best friend, Kimmy Gibbler, and proclaims her "one of his girls." It's a beautiful growth moment from the original series, where Danny would often lament Kimmy's constant presence in their home. Later, he says, "It's so nice to have three daughters again." 
Again? What happened to Michelle? Furthering the theory, ScreenRant notes that all references to Michelle in the series, with the exception of the first one and a later comment about leaving her a voicemail, are in the past tense. It seems like, for one reason or another, the Tanner-Fuller family is suddenly acting like Michelle no longer exists, and it's caught many fans' attention.
One theory brings it back to the end of Full House
One of the most unforgettable plots in Full House came in the series' finale. In the two-part episode, "Michelle Rides Again," Michelle gets amnesia after falling off of her horse. The family worries about her getting her memory back (per IMDb). A Redditor discussed the theory that Michelle died after the series' finale we saw.
"There are two theories about Michelle Tanner. The first is she is dead," wrote Reddit user prankerjoker1. "The cast always talks about her in the past tense. The theory is she died. Possibly from the concussion she got from horseback riding. In the last episode of the original show, we saw that she got her memory back. [This] was the end of Full House as we knew it. She could have developed [a] complication after the show ended and it didn't end well for her."
It's dark, but considering how many deaths the show's cannon already contains, nothing's impossible in the Full House universe.