Here's How Much Lucy Hale Is Really Worth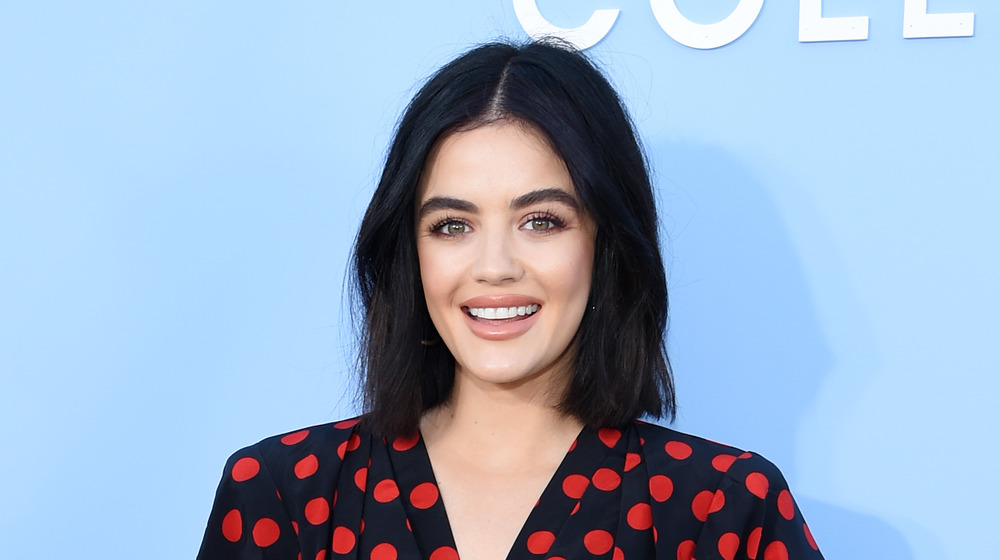 Lawrence Busacca/Getty Images
Most people became aware of actress Lucy Hale thanks to her career-making role in Pretty Little Liars, which ran from 2010-2017 and made stars out of its all-female ensemble cast. The Tennessee native had several bit parts to her name before the show came along, mostly in kid-centric fare such as Drake & Josh and Ned's Declassified School Survival Guide, as well as Bionic Woman and Privileged, in which Hale enjoyed a more recurring role (via IMDb). 
Still, even now, with movies including Scream 4 and Blumhouse's Fantasy Island and Truth or Dare under her belt, Pretty Little Liars is the go-to whenever you think of Hale. After the show finished up, the actress changed gears to front Riverdale spinoff, Katy Keene, proving she's one of the most bankable stars in TV. Naturally, being so in-demand as a performer also means Hale has earned some big bucks over her career thus far. 
Lucy Hale started her career incredibly young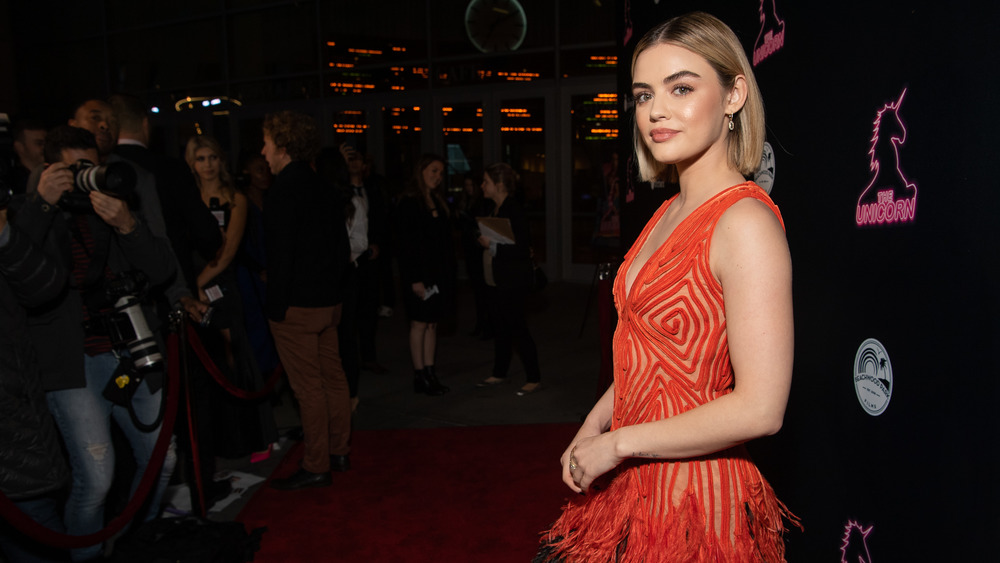 Emma Mcintyre/Getty Images
In an interview with Glamour, Hale admitted she could empathize with the titular character on Katy Keene because, "I moved to LA when I was 15. So, I was homeschooled all through high school. I never went to or never stepped foot in a real high school... I started working at 16, supporting myself at 17, lived on my own at 18. Everything was just kind of quick." The actress didn't really understand what she'd sacrificed until, in her thirties, Hale looked back on her adolescence. 
Still, she doesn't have any regrets about choosing her dream over a normal childhood, noting, "I love where I'm at. It's worth it. I've worked hard and thank God it paid off because I didn't have that backup plan. I really didn't." For those looking to emulate her ascent, the Pretty Little Liars breakout advised, "You just have to listen to your gut, listen to your intuition and never, ever, ever, ever give up. Never. Just don't take no for an answer." 
The Pretty Little Liars standout is an industry stalwart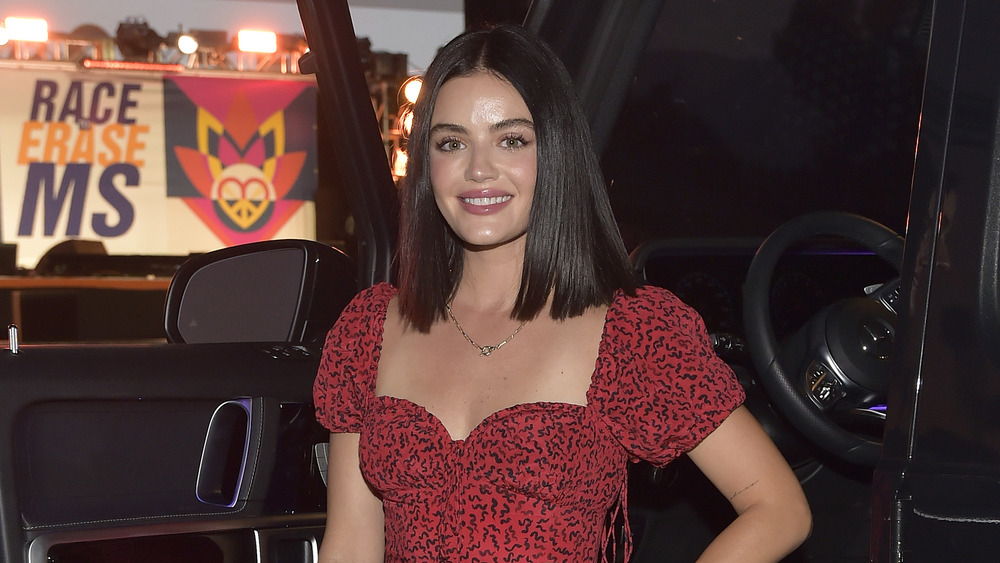 Stefanie Keenan/Getty Images
Pretty Little Liars was Hale's biggest gig to date and, according to AOL, during the final season the actress was earning a whopping $42,000 per episode, which understandably amounts for a significant chunk of her personal fortune. Likewise, although Katy Keene only ran for one season, Variety notes the four leads on Riverdale make $40,000 an episode so even if Hale made a comparative amount, her take-home pay for the spinoff show was decent. 
Hale is also a singer, releasing her debut album, Road Between, in 2014 while at the height of her Pretty Little Liars fame. Likewise, she boasts millions of followers on Instagram and Twitter, so paid sponsorships are naturally bringing in some extra coin too. As a result, she's worth a considerable $6 million, according to Celebrity Net Worth, a number that's sure to increase as Hale continues to diversify her output.