Grace VanderWaal Reveals Her Dream Collab Partner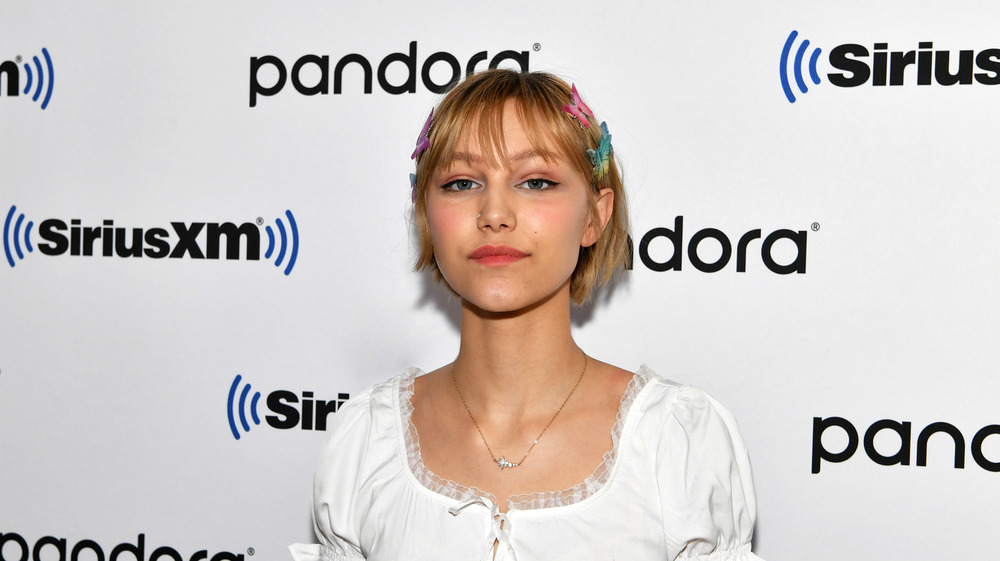 Slaven Vlasic/Getty Images
If you're a fan of America's Got Talent, a reality talent show in which contestants show off a number of different talents in front of a panel of judges, it's likely that you're very familiar with one of the show's most popular contestants, Grace VanderWaal.
Back in 2016, then-12-year-old VanderWaal sang her way all the way to the finals, where she won the 11th season of the talent show. Though her singing chops are impressive, VanderWaal also earned notoriety for her songwriting prowess (via Today).
Since her debut on America's Got Talent, VanderWaal has pursued acting as well, starring in the Disney+ adaptation of Stargirl. The singer has also released two EPs and one full-length album, "Just the Beginning," which came out in 2017 (per Vanity Fair).
Though musicians like Jason Mraz and Taylor Swift have voiced their adoration of VanderWaal's talents in the past, there is one pop star that the singer has her eye on for future collaborations (via Nicki Swift).
The America's Got Talent prodigy has big aspirations
In the past, Vanderwaal and musician Selena Gomez have made their friendship fairly public, with VanderWaal even throwing Gomez a surprise birthday party back in 2018 (per W Magazine). Though they are friends, the pair have never worked to create any music together — despite the fact that VanderWaal has wanted to collaborate with the pop star for some time.
Back in 2018, during VanderWaal's appearance on MTV's TRL, she opened up about wanting to collaborate with Gomez (per MTV Access). "I love her so much!" VanderWaal told MTV's TRL. "She's such an inspirational woman."
The singer further expressed her adoration for Gomez by adding, "I don't know her well, but the times I've met her, she's been really nice to me."
While we wait for this iconic collaboration to finally take place, we can take the time to admire the musician's bold new look. Just this past month, the singer said ditched her signature sophisticated bob and bangs and in favor of a decidedly bolder bleached buzz cut — a look that is surely fit for superstardom and iconic collaborations (via Today).