Here's Why You're About To See Frankincense Everywhere In Skincare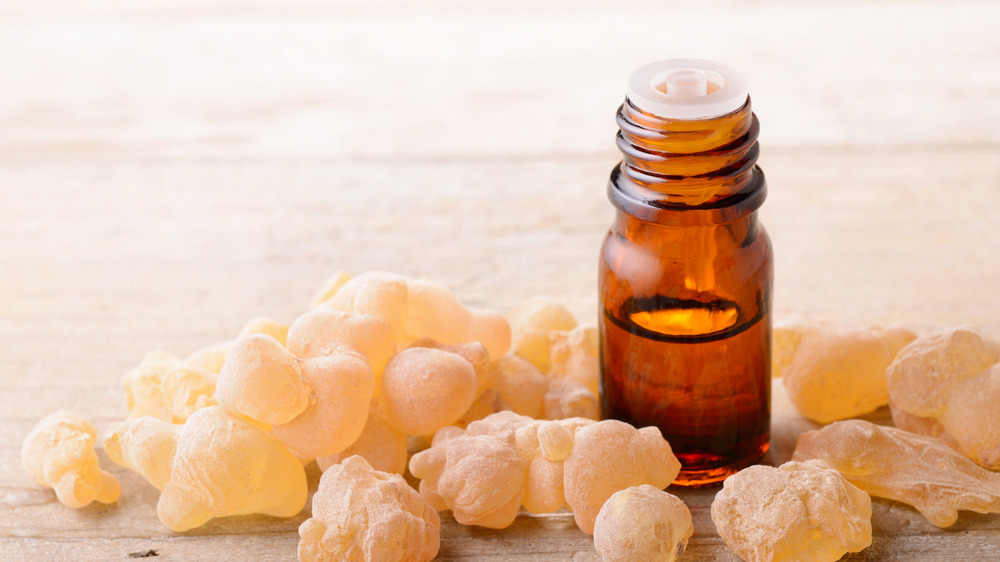 Shutterstock
If you're a skincare fanatic, you've probably noticed that frankincense is starting to pop up everywhere. And you're onto something — frankincense is set to be the next big thing. But what exactly is frankincense and, more importantly, why is it so great for skin? 
As Amelia Gartner from Australian plant-based skincare company, Cedar and Stone explained to Vogue, "Frankincense is [actually] an ancient oil teeming with beauty benefits which has been extensively used for a number of health purposes in Chinese and Ayurvedic medicine since 500 BC, from fading scars to fighting premature ageing. Known as the king of essential oils, in ancient times frankincense was considered to be one of the most valuable commodities... pure frankincense was often referred to as 'liquid gold'."
According to board-certified dermatologist Dr. Rita Linkner, "Frankincense benefits include the ability to strengthen skin and improve its tone, elasticity, and defense mechanisms against bacteria or blemishes." It also boasts "natural astringent properties," she told The Zoe Report, making it ideal for balancing oil production, anti-aging, and acne-prone skin.
For best results, integrate frankincense into your skincare routine slowly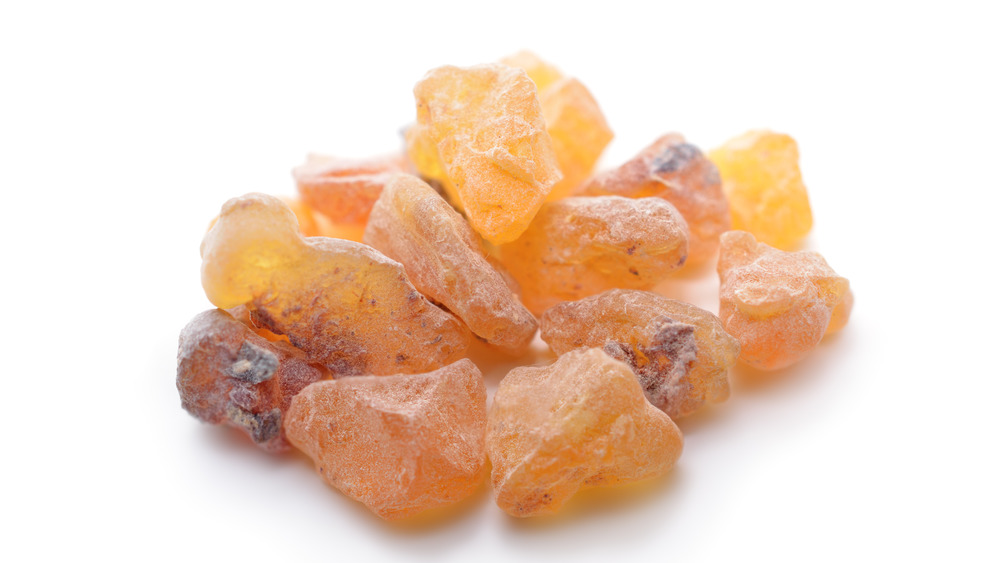 Shutterstock
Before you go wild and start slapping the good stuff all over your face, it's important to be aware that when it comes to integrating frankincense into your skincare routine, it's crucial you introduce it very slowly. "It is very important to understand your skin type and tendencies," Dr. Orit Markowitz, a dermatologist in New York City and associate professor of dermatology at the Icahn School of Medicine at Mount Sinai, warned InStyle. "Check with a dermatologist to make sure your skin can safely tolerate this ingredient before working with an Ayurvedic practitioner or a naturopathic doctor to explore botanicals more deeply." 
Like almost every new skincare product you try, results will differ from person to person — what works for your bestie may not work for you. And remember, you're not going to see any major changes or benefits overnight, so don't give up on it too soon.