Braunwyn Windham-Burke Speaks Out About Her Husband Dating Other People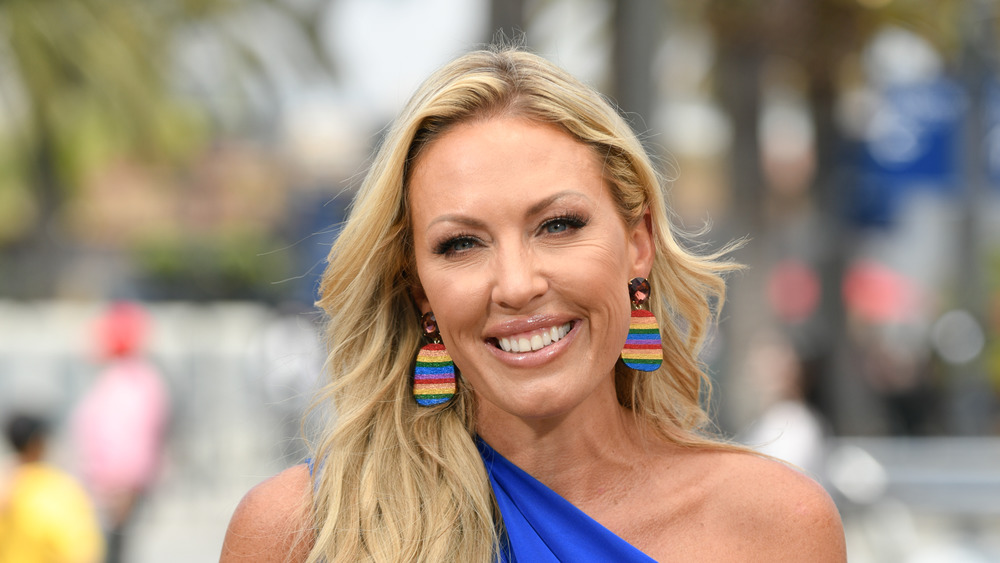 Noel Vasquez/Getty Images
In December, Real Housewives of Orange County star Braunwyn Windham-Burke shared the news with fans that she had decided to publicly identify herself as a lesbian. At the time, the reality star shared that while she had started seeing a woman, her husband of 20 years, Sean Burke, was supportive (via Page Six). "I love Sean," she said. "I love him dearly, he is my person, he is my family. But I'm not attracted to men and I never have been."
However, dealing with change in a marriage is never easy. In an Instagram live Q&A, Braunwyn revealed that if her husband started dating someone else, she'd have a very emotional reaction. (via Daily Mail). When a fan asked, "Will you be ok if Sean ends up falling in love with someone else and decides to try w/them?" she replied, "Nope, I'll be heartbroken," accompanied by a steamy photo of her husband kissing her neck.
Braunwyn and Sean are figuring out their marital problems in therapy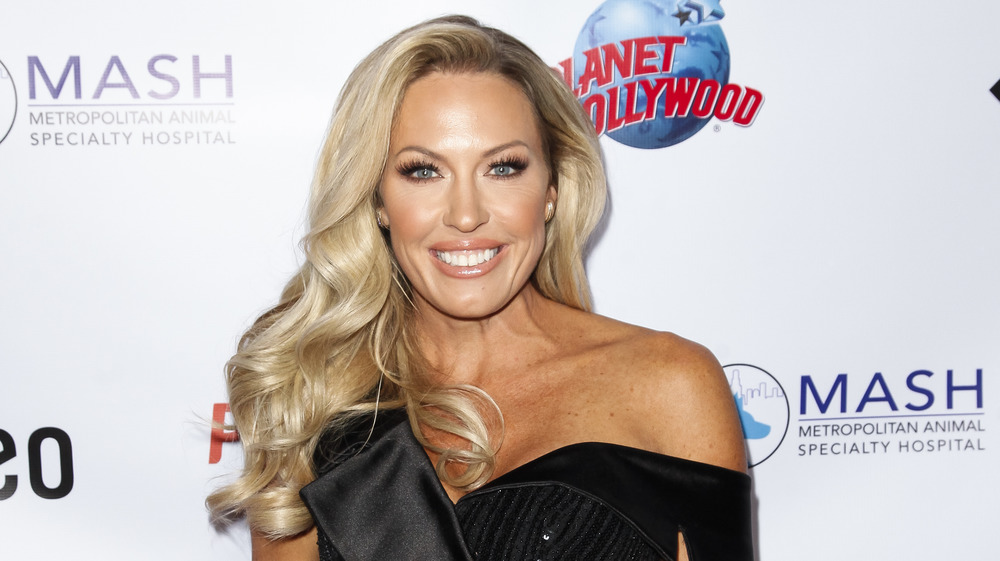 Tibrina Hobson/Getty Images
Of course, fans were quick to note that Braunwyn being jealous of Sean dating when she already had a girlfriend herself was a tad hypocritical. Braunwyn addressed their concerns head-on, sharing, "That's why we're in therapy. We are working through this. We can't figure this out on our own. This is a lot... This is hard and we're working it out" (via Daily Mail). However, when a fan asked, "How is it that Sean is the current hottest OC husband?" Braunwyn replied, "He is a catch" with a wink.
Meanwhile, the pair is still tackling what Braunwyn refers to as "uncharted territory" (via Bravo). Though Braunwyn and Sean were previously living apart, they are currently sharing a rental home together with their children. Despite the close quarters, they've found a way to give each other space; while Braunwyn has a bedroom on the third floor, Sean stays down on the first floor.