Valerie Bertinelli Shares How She's Been Coping After Eddie Van Halen's Death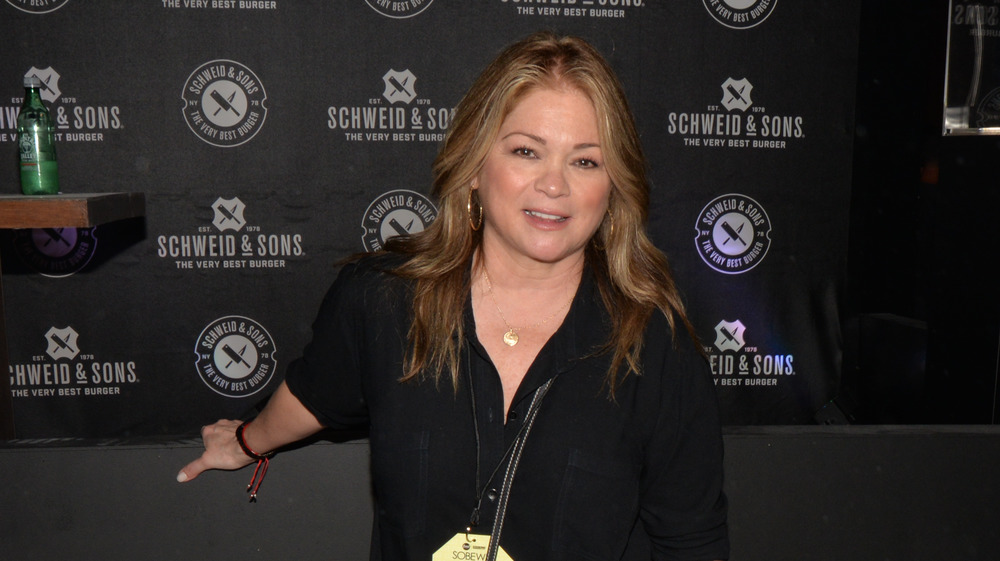 Manny Hernandez/Getty Images
Valerie Bertinelli has recently spoken out about how she's coped with the death of her friend and ex-husband Eddie Van Halen. He passed away this October after years of battling with cancer, breaking the hearts of fans and music lovers everywhere. Bertinelli appeared on Monday's episode of Today, and became quite emotional when co-host Hoda Kotb asked how she's been doing in light of Van Halen's passing. "It's been rough," Bertinelli said, while very visibly sad. "Very bittersweet." The show shared photos of Van Halen, Bertinelli, and their son Wolfgang as she discussed the loss. "It's hard," Bertinelli added. "I've gone to text [Eddie] a few dozen times. It's like, 'Oh, no, I can't text him right now'" (via People).
Despite the couple having broken up in 2001, Van Halen and Bertinelli still remained very close over the years. Bertinelli tweeted a vintage photo of her and Van Halen upon news of his passing, writing, "40 years ago my life changed forever when I met you ... I'm so grateful Wolfie and I were able to hold you in your last moments. I will see you in our next life my love" (via Page Six).
Van Halen has been leaning on her son, Wolfgang
Bertinelli wasn't the only one grieving Van Halen; their son Wolfgang was also close with his father, and fans have expressed concern about Wolfgang's mental health in light of his passing. "We're doing okay," Bertinelli said on Today when asked about her son. "I'll see him later today. We've been spending a lot of time together."
Today previously interviewed Wolfgang, 29, back in November, at which time he said things were "really tough", saying, "It doesn't seem like the pain is ever really gonna go away ... You just kinda figure out how to carry it a bit better. Some days are better than others" (via People). Bertinelli made sure to thank Today co-host Carson Daly for the interview he gave her son, saying "It really touched my heart. You handled him, and you were so good to him. As a mom, thank you so much."