Kelly Loeffler's Net Worth Is Way Higher Than You Think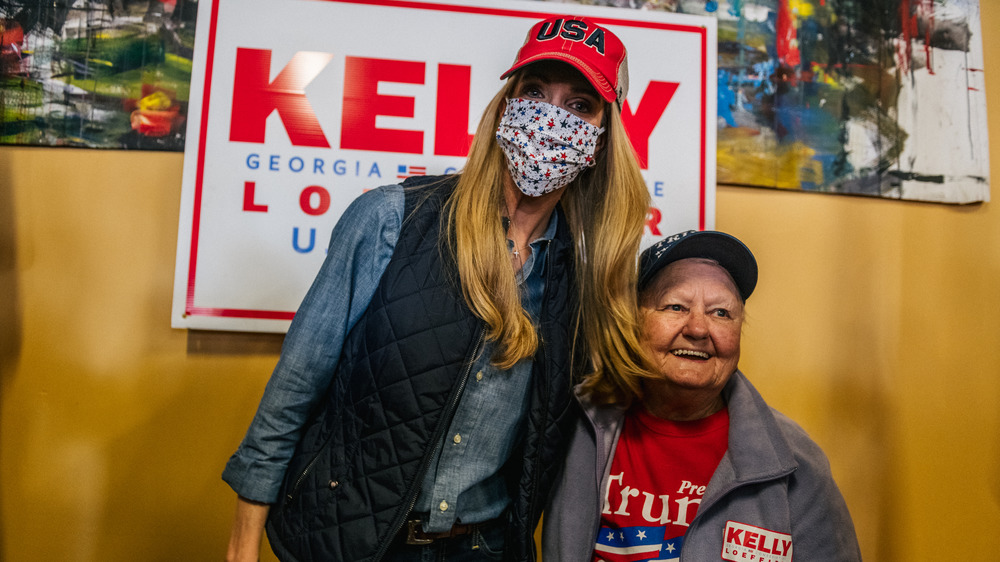 Brandon Bell/Getty Images
Georgia Senator Kelly Loeffler likes to appear on the campaign trail in denim and plaid. When it comes to her childhood years, in her own words, she "grew up on a family farm. We lived simply. Life revolved around farming, church, school and 4H. There was a rhythm to our lives. We planted in the springs, I showed cattle at the county fairs in the summers and in the fall we harvested. Sundays were for church and family," (via The New York Times). 
But unless you live or own property in some of the poshest neighborhoods in the country, it would be difficult for you to describe Loeffler as the girl next door who, along with her husband Jeffrey Sprecher, are worth at least $800 million. And if, as Forbes reports, they made their money work efficiently for them, their net worth could actually be worth up to an eye-watering $1 billion dollars. 
Much of that wealth comes from Loeffler and her husband's holdings in Intercontinental Exchange or ICE, which is the parent company of the New York Stock Exchange (yes, that NYSE). That stake, according to Forbes, is worth about $500 million. Other assets include the mansion Loeffler and Sprecher acquired in 2009 for $10 million; "secondary" residences in Atlanta, Georgia; a $4 million high-rise condo in Chicago; and two $1 million homes on a golf course in central Florida (via Atlanta Journal-Constitution). Her primary and secondary homes in Atlanta are listed in the her Personal Financial Disclosure.
Kelly Loeffler's assets have attracted controversy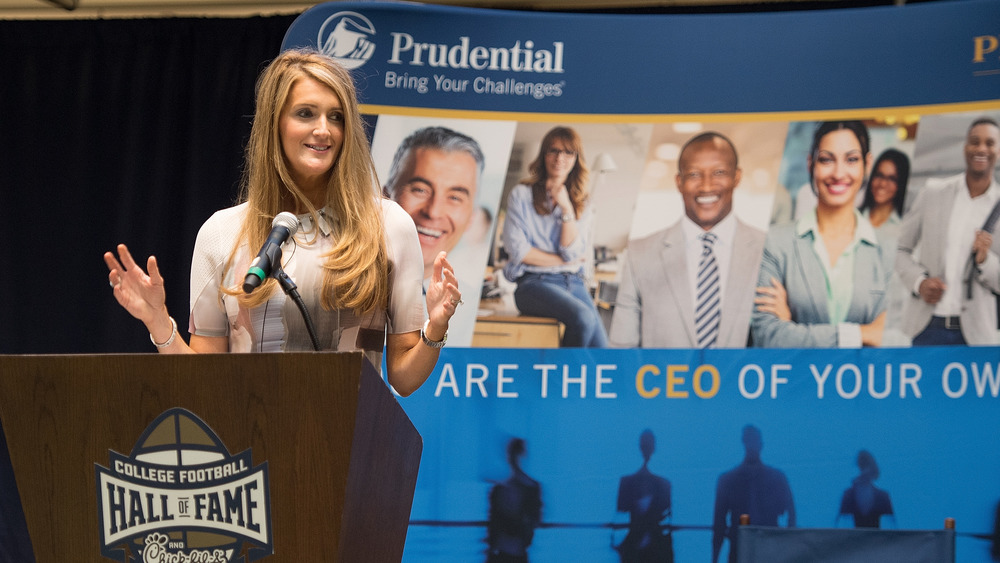 Marcus Ingram/Getty Images
This is not to say Senator Kelly Loeffler hasn't been plagued by rich people problems. She appeared on the Department of Justice's radar last year after she received an early briefing on the coronavirus pandemic in early 2020, and became one of a number of senators who sold off stocks before the market crashed, which meant she was insulated from losses, which would have arisen when the market tanked. Newsweek said she had ditched more than $20 million in shares between late January and March, but she claimed the trades were made by financial advisors, and she didn't know about the moves to liquidate her holdings. The DOJ later closed the investigation.
Loeffler also struggled with another asset — the WNBA Atlanta Dream team — which she co-owns. She had earlier tried to get the league to drop its support of the Black Lives Matter Movement in a controversial statement where she said, "The truth is, we need less — not more politics in sports. In a time when polarizing politics is as divisive as ever, sports has the power to be a unifying antidote. And now more than ever, we should be united in our goal to remove politics from sports," in a letter to WNBA Commissioner Cathy Engelbert last August. The call was soundly rejected, and Loeffler is no longer involved in the daily operations of the team.