Fixer To Fabulous Stars Reveal The Biggest Mistake You're Making With Fixer Uppers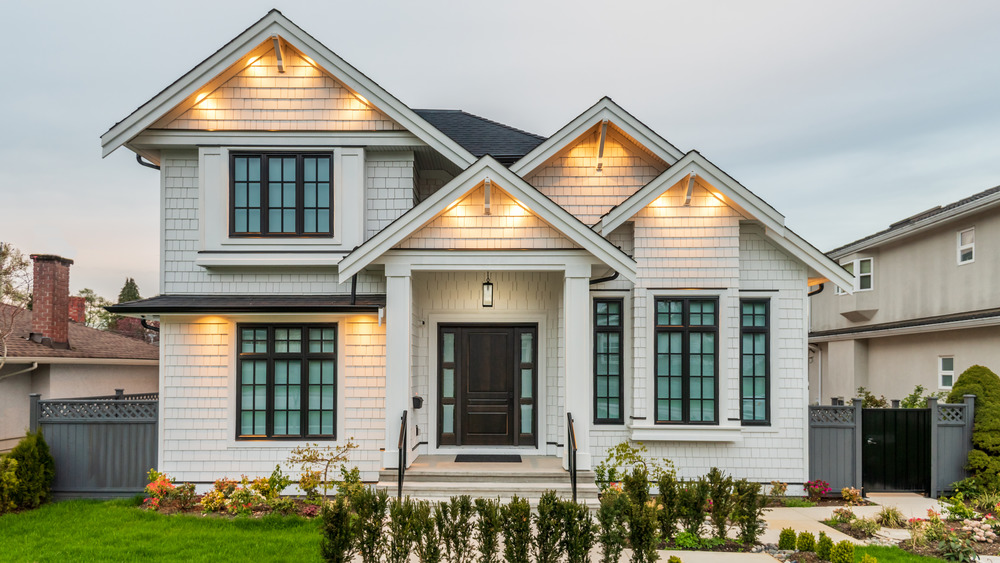 Shutterstock
We've all seen the beautiful home transformations that take place on HGTV. A dilapidated looking house that's completely outdated is turned into a stunning modern abode that could be in the pages of an architectural magazine. While this transformation only takes place within an hour on our screens, the process is far less magical in real life. A general contractor told the Huffington Post that a typical renovation takes at least two to six months — very different from what looks like only days on our favorite remodeling shows. 
However, underestimating how much time a renovation will take, is only one big mistake we make. Stars of HGTV's Fixer to Fabulous, Jenny and Dave Marrs, told PureWow another common problem is their client's not understanding what they're actually looking for. "Every now and then, we'll go look at a home either for HGTV or customers, and they literally want to change the actual style," Dave explained. "You either need to decide, 'OK. I want to be in a location. So, I'm going to work around that location.' Or 'I really want this style for a house.'"
HGTV stars say these are the biggest renovation mistakes
Marrs told PureWow that changing a house from an older style house, like a farmhouse into a modern one, is very difficult. He explained it will likely cause you heartache and waste a lot of time and money. Which is not ideal, since we want to be crying tears of joy from a gorgeous renovation, not crying from disappointment. To avoid this, Marrs recommends working with the style of home you currently have to get the most for your money.
The HGTV star also said it's very important to hire an inspector, even if it means shelling out some extra cash. "A lot of people that think if you're buying a house and renovating it, you don't need to spend that extra $300 or $400 for a home inspector to come in," he said. "As a builder, I will always spend the extra money on an inspector."
Redfin also reports it's important to get an inspection, even if you're building the home yourself because it can prevent future damage to the home that you would be stuck paying for. Marrs admitted that even the best of builders are likely to overlook something important. "It's another set of eyes," he explained. "It's someone that deals with it every day and can hopefully warn you off from catastrophic events, whether it's the foundation or a lot of mold or water."