How Alex Trebek Was Really Feeling During Final Days Of Jeopardy Filming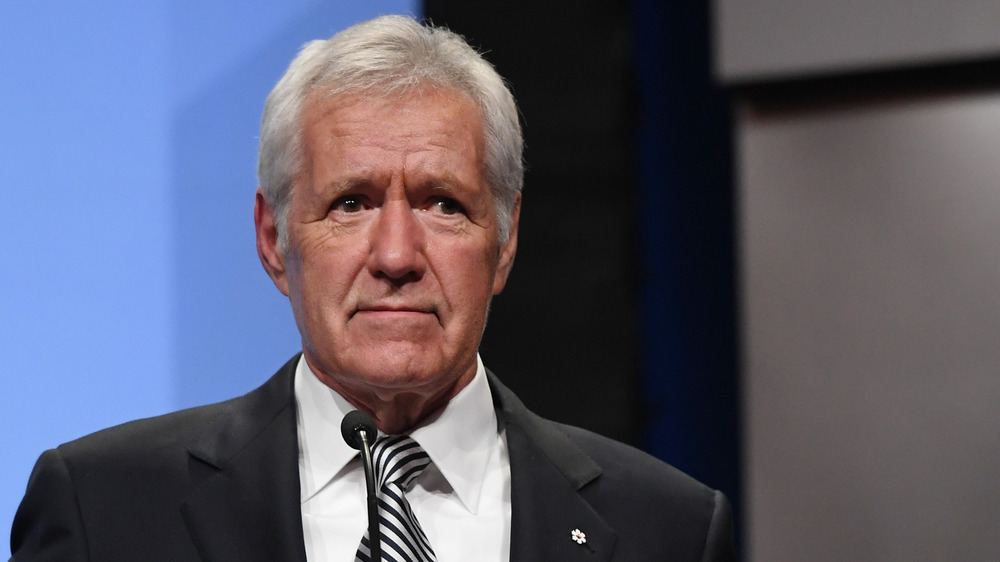 Ethan Miller/Getty Images
The week of Jan. 4, 2021 marks the final five episodes of the late Alex Trebek's hosting tenure on Jeopardy. The show's executive producer, Mike Richards, revealed in a heartbreaking interview with Today that although the beloved host powered through filming like a "warrior," he did so through an enormous amount of pain and discomfort.
Eighty-year-old Trebek died on Nov. 8, 2020 from pancreatic cancer just ten days after filming his final episode of the popular game show — which is set to air on ABC on Jan. 8, 2021. When asked by Savannah Guthrie what Trebek was like in those final days on set, Richards tearfully responded, "He was an absolute warrior. And what he was able to do by getting himself back to the set to tape those final episodes." Richards added: "We didn't know it was going to be his final episodes and neither did he. But it was herculean."
There's no denying that Trebek was devoted to the show and to his fans. In a CBS interview with the Jeopardy host back in May 2019, Trebek revealed that the treatments for his diagnosed stage 4 pancreatic cancer left him "on the floor writhing in pain" during many of the show's recordings. He added, "I taped the show, and then I made it to the dressing room on one occasion, just barely, before I writhed in pain and cried in pain."
Alex Trebek didn't want to have anything to do with choosing his successor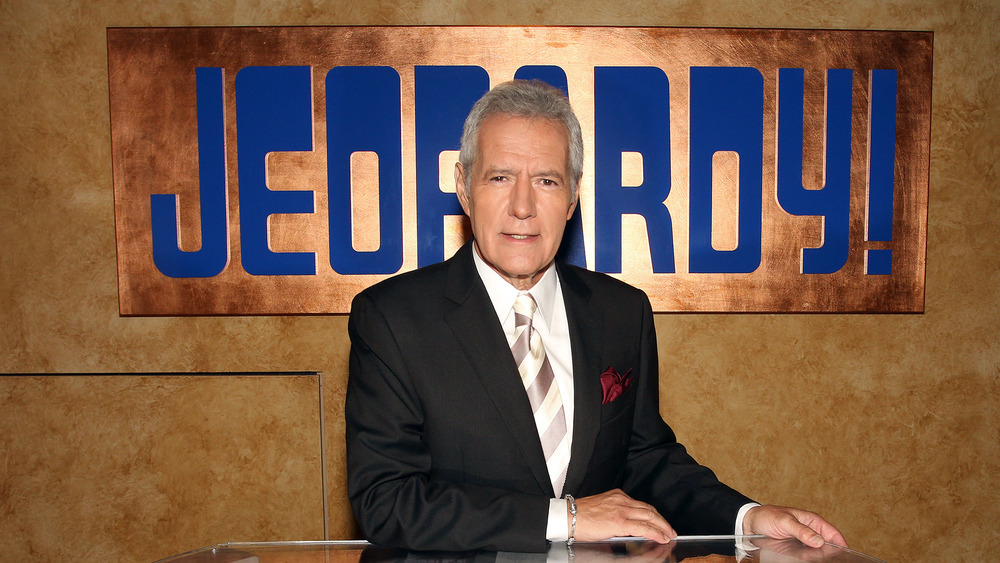 Frederick M. Brown/Getty Images
After hosting Jeopardy for over three decades as the consummate professional, Trebek's demeanor, and personality did not change during his almost two-year struggle with cancer, even in those last days of filming. Executive Producer Mike Richards, with a lump in his throat, acknowledged to Savannah Guthrie on Today: "He was, um ya know, 10 days from passing away. And you will not sense any of that in these episodes. He is strong. He sounds great. He's funny. And he's amazing."
Beloved well before his diagnosis, knowing the value he placed on the show and what it meant to the people who watched him every night combined with what he went through in those last years to continue hosting, only endeared the late entertainer to the public more. Richards added of his friend and colleague, Trebek "really understood the importance of the show and what it meant to people."
While he tried to talk to the 36-year Jeopardy veteran about his successor, Richards revealed that Trebek wanted to "stay out of that." He added what every Jeopardy fan already knows: "No one is going to replace him ... and he knew that. As humble as he was, he knew that there was no chance of that."