The Shocking Way Miley Cyrus Decorates Her Home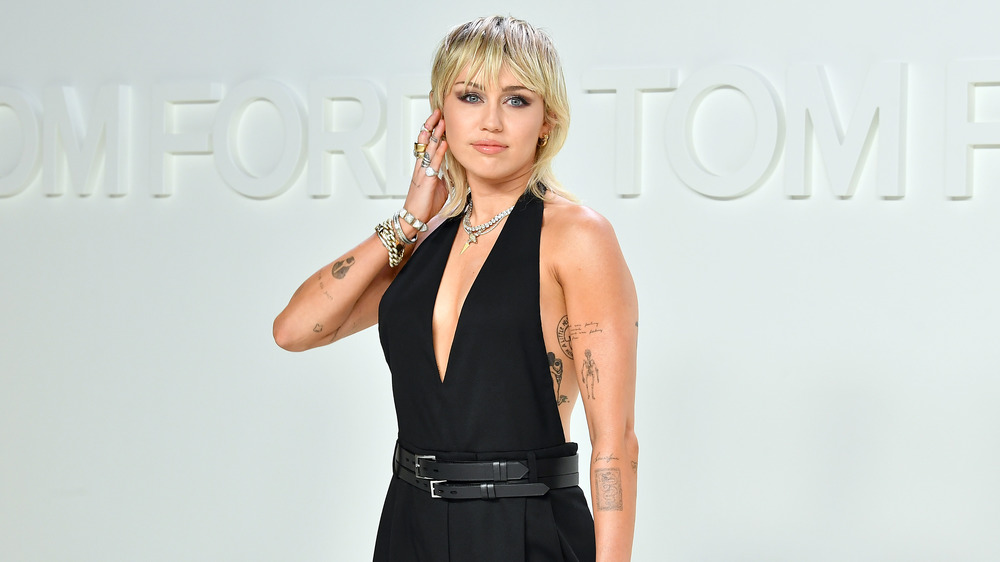 Amy Sussman/Getty Images
Interior addicts, unite. Miley Cyrus is dishing out her design tips and she's got one piece of advice about decorating that we're willing to bet you've never heard before. In fact, it may just shock you.
Believe it or not, the "Midnight Sky" singer is a big fan of using adult toys to liven up her Hidden Hills mansion. In a recent appearance on SiriusXM's Barstool Sports, Cyrus said she believes that adult toys and interior design go "hand in hand" (via Hollywood Life). She explained, "I buy them for myself, but I end up using them for interior design."
The star also admitted that she is incredibly grateful to have the freedom to decorate her home with whatever she wants, exactly to her (somewhat eccentric) taste. "When I come home, I get to choose what f****** color the couch is and I couldn't choose, so I picked all f****** three colors," she revealed. "And so that just really feels really good" (per Marie Claire).
Miley Cryus' passion for interiors seems to run in the family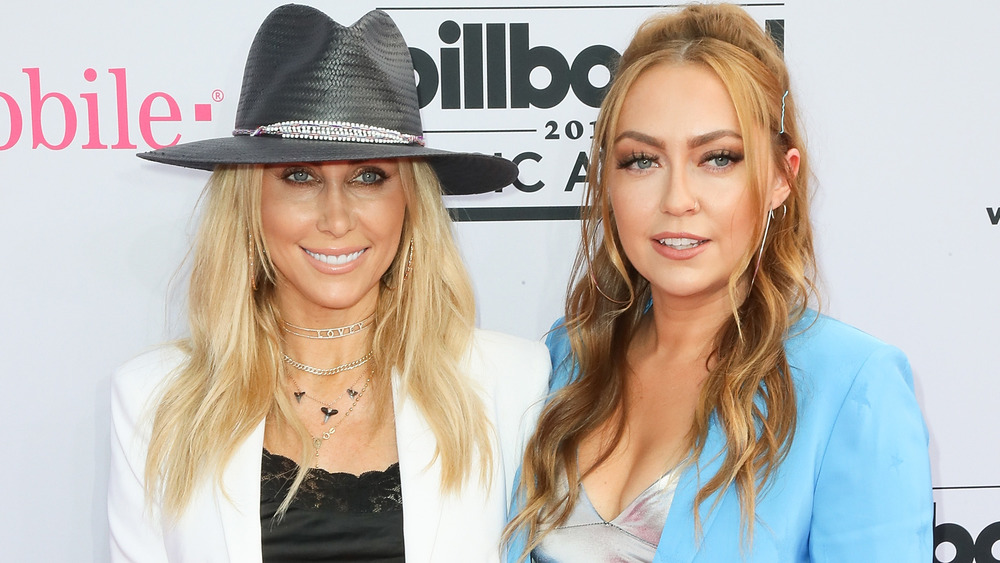 David Livingston/Getty Images
But Miley Cyrus isn't the first Cyrus to serve out interior design advice — her sister, Brandi Cyrus, and mom, Tish Cyrus, once hosted an interior-design competition on Bravo, titled Cyrus vs. Cyrus: Design and Conquer. "I always told my family, to me interior design and how my house feels is like their music," Tish admitted to Architectural Digest. 
Her advice for sourcing furniture and decor? Shop local (her favorite is Savant Vintage in Nashville's Twelve South neighborhood). "Nashville has grown so much and there are so many unique, cool boutiques popping up around. When I lived there 15 years ago, there was only one store to shop for furniture and accessories," she said. "I was actually out with Miley shopping for clothes for The Voice when I ran across a vintage mid-century chair for what we call the television room."