The Truth About Rosalynn And Jimmy Carter's Marriage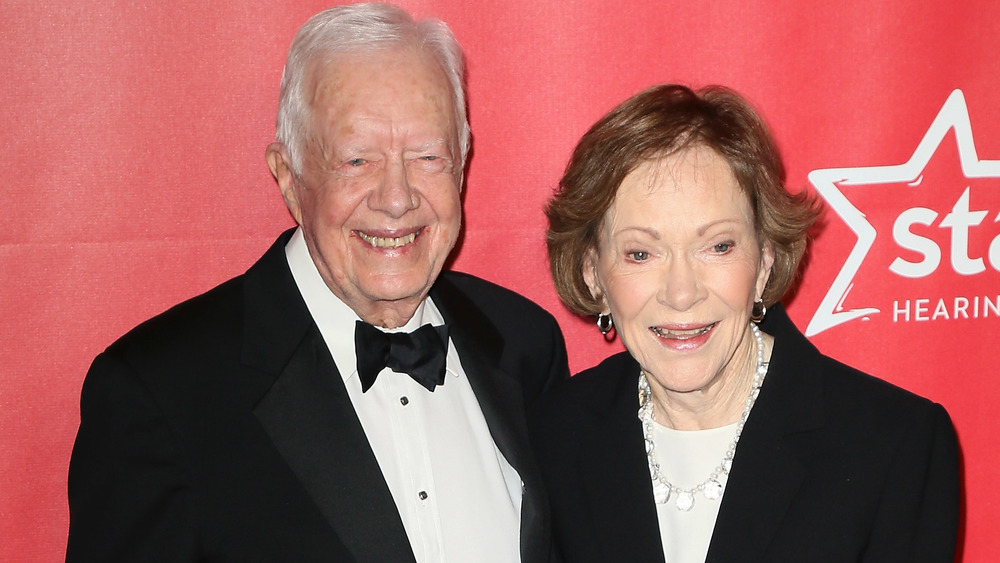 David Livingston/Getty Images
President Jimmy Carter and his wife Rosalynn Carter are often celebrated for being the longest married presidential couple. These two tied the knot on July 7, 1946, after dating for two years. President Carter first spied Rosalynn in the summer of 1945, and he immediately asked her out on a date (via Country Living).
President Carter later explained to Oprah Winfrey that he knew he would marry Rosalynn after their first date. "I knew that she was quiet, she was extremely intelligent ... beautiful. There was just something about her that was irresistible" (via YouTube). He actually ended up proposing twice; Rosalynn wasn't quite sure about him the first time he tried to marry her. After the second proposal, she said yes, and the couple went on to have four children together: Jack, James, Donnel, and Amy.
In the book What Makes a Marriage Last, President Carter goes into a little more detail. "I just felt compatible with her. She was beautiful and innocent, and there was a resonance. We rode in the rumble seat of a Ford pickup — Ruth and her boyfriend in the front—and I kissed her on that first date. I remember that vividly" (via People).
Rosalynn and Jimmy Carter had an immediate connection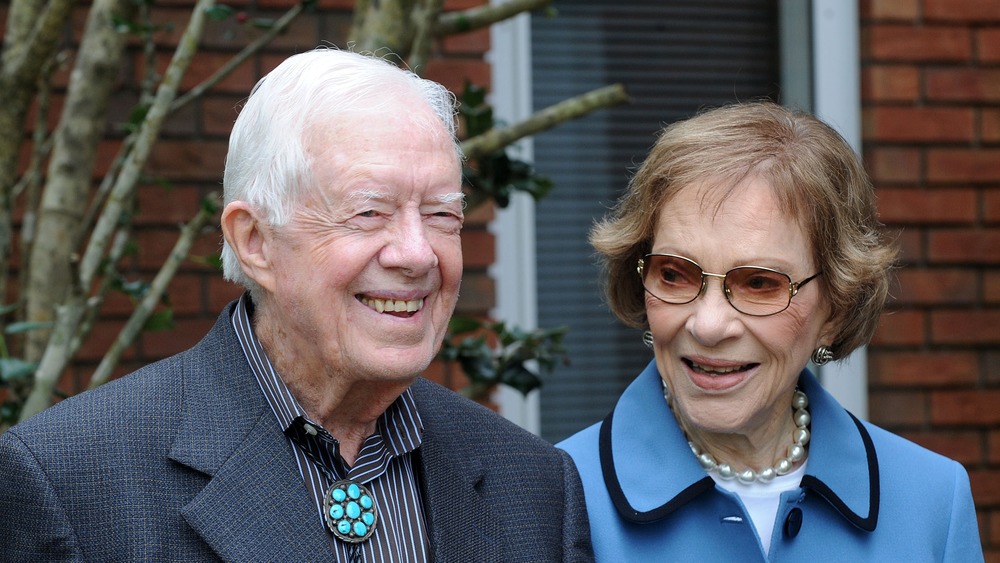 Chris Mckay/Getty Images
Rosalynn Carter has also spoken about what she thinks makes their marriage work. For her, a lot of it comes down to being able to give one another their own space. In a 2013 interview with Parade, Rosalynn was asked what the secret to her 67-year marriage is. She replied that respect goes a long, long way.
"I think space. He lets me do things I am interested in, and I let him do things he's interested in. It all developed when we had the farm supply business and I was keeping the books. It wasn't long before I knew more about the business than he did. So I could give him advice. We learned to respect each other.
In 2014, Rosalynn Carter again spoke about their marriage, sharing that President Carter really believes in her. "One nice thing about him is he thinks I can do anything. So I've done many things that I never would have, like downhill skiing at age 59" (via People).