Kylie Jenner's New Product Has People Seeing Red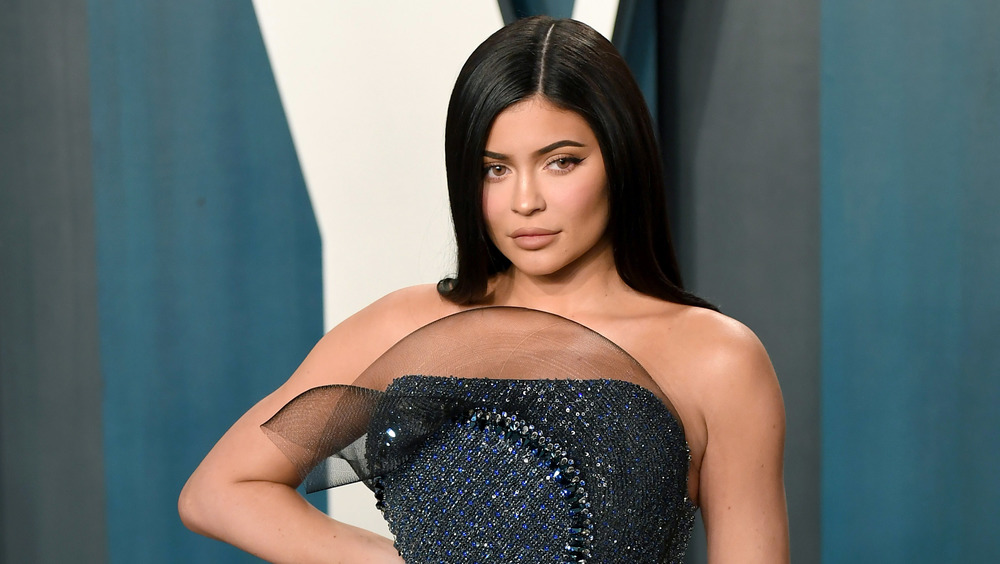 Karwai Tang/Getty Images
Kylie Jenner's new product may be the shade of pink, but it has people seeing red. The beauty mogul-reality TV star has ruffled some feathers for what some believe is her attempt to "profit off the pandemic" (via Page Six). Jenner recently took to Twitter to announce her newest skin product saying, "Our NEW Hand Sanitizer is available now on KylieSkin.com! Our Hand Sanitizer is a fast drying, spray cleanser formulated with 80% alcohol to purify and sanitize hands without stickiness while Glycerin helps soothe and protect skin from dryness" (via Twitter).
There is nothing new about a member of the Kardashian family receiving more than a pinch of public backlash after an announcement, and this newest product push is not the exception. One Twitter user writes in response to the new hand sanitizer, "Wow making a buck off covid. Low." Another adds, "This feels like the spiritual successor to the [Kendall] Jenner Pepsi commercial" (via Page Six).
The other side of the sanitizer story
We get that on first impression, this may come off as a way to use the pandemic as a plug for Kylie Jenner's beauty brand marketing. That, or the release of a hand sanitizer at this time was just an incredibly well-timed coincidence (not likely). But before we can assume the worst, let's look back on another sanitizer story for Jenner that was much different. Back in April 2020, the Jenners partnered with Coty Inc. to produce custom hand sanitizer for distribution to Southern California hospitals (via Refinery29). In addition, the youngest sister of Keeping Up With the Kardashians publicly pledged to donate $1 million for much-needed PPE (per Paper).
No word yet on whether Kylie Jenner's new hand sanitizer will be part of similar COVID-19 relief efforts, but her tweet certainly makes it sound like it's more of a regular product push. As BuzzFeed pointed out, some on Twitter suggest Jenner follow her previous lead and donate the sanitizer. "... [T]his has nothing to do with "skin" no matter what you put in it," one user argued. "It's hand sanitizer and all the money you got u should include it free with purchase. #greed"
And so there's the situation currently. January 2021 seems quite different from April 2020, but Jenner has an example to follow if she so chooses: her own. Also, whether you choose to see red or pink in this situation, the most important thing is we keep our hands clean!