Keke Palmer's New Look Has The Internet Doing A Double Take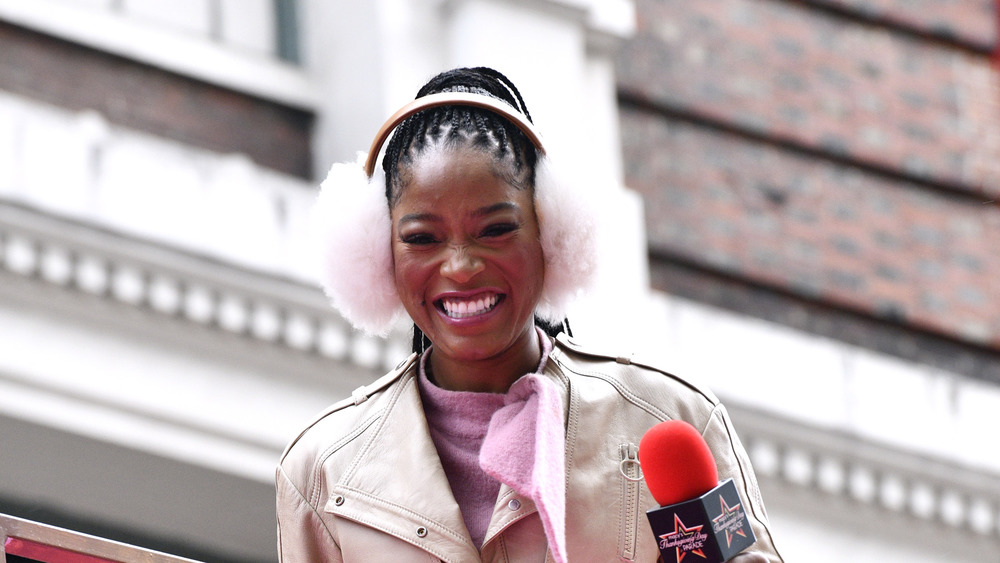 Eugene Gologursky/Getty Images
Keke Palmer knows how to serve some serious fashion. If you can't remember, just check out the seven different looks she rocked during one evening when she hosted the MTV VMAs back in August (via Elle). But the actress/singer/writer recently debuted a surprising new hairstyle that spend decades as a fashion don't. Following in the footsteps of Miley Cyrus and Troye Sivan, Palmer showed off a brand new curly mullet on her Instagram. 
For the past few months, the Hustlers actress has been rocking braids, so the new chop was quite a change. Hairstylist Ann Jones was behind the cut, sharing her own video of Palmer enjoying her new shaggy locks. Palmer didn't reveal whether the haircut was for a role, or just a fun new 'do for the new year. Regardless, she was clearly feeling the look, dancing around for the camera while wearing sparkly blue eyeshadow.
Fans were divided on Keke Palmer's mullet
For the most part, fans were feeling Palmer's new do. "I like that on you. Gives you an edgey type of look," commented one fan on her Instagram. Many fans noted that the new haircut reminded them of Whitney Houston, while others hoped the mullet was a prelude to a Miley Cyrus crossover. "Why don't you and Miley hangout... y'all are opposites, but the same," commented one fan.
Of course, there were plenty of fans who thought the mullet should be left back in the '80s. "Leave the mullet where it belongs..." one fan tweeted, adding an emoji of a trash can. Others liked Palmer's mullet, but didn't want fans to start trying it at home. "Y'all better not try that mullet look like Rihanna and Keke Palmer. Y'all gotta have mad money to even try it, don't let them embarrass y'all," one fan wisely warned.