The Surprising Reason Bachelor Contestants Sometimes Wear The Same Dress
It's long been considered a fashion blunder to attend an event wearing the same dress as another guest — and on TV, it's often used as a comic plot point. (There's even an episode of I Love Lucy called "Lucy and Ethel Buy the Same Dress," per Fandom). But when it occurs on The Bachelor, it raises quite a few eyebrows.
This season, starring Matt James, was no exception: Even before the premiere episode, a cast photo posted to the show's official Instagram account revealed that two of the contestants — Alana and Anna — were wearing identical gowns. What's more, it looked suspiciously like a deliberate choice: Bright red mermaid-cut dresses with criss-cross halter tops are kinda hard to miss, and both women were posed prominently in the front row of the picture.
The first episode confirmed that indeed, the women were wearing the same Viva 2-Way Gown from Revolve as they introduced themselves to Matt. The scene was reminiscent of the first night of Colton Underwood's season, when Heather and Laura showed up in the same red gown (per Vulture). Is it a mere coincidence, or is something more calculated going on? A former contestant just offered her take on the dress drama.
A former Bachelor contestant says producers help decide wardrobe choices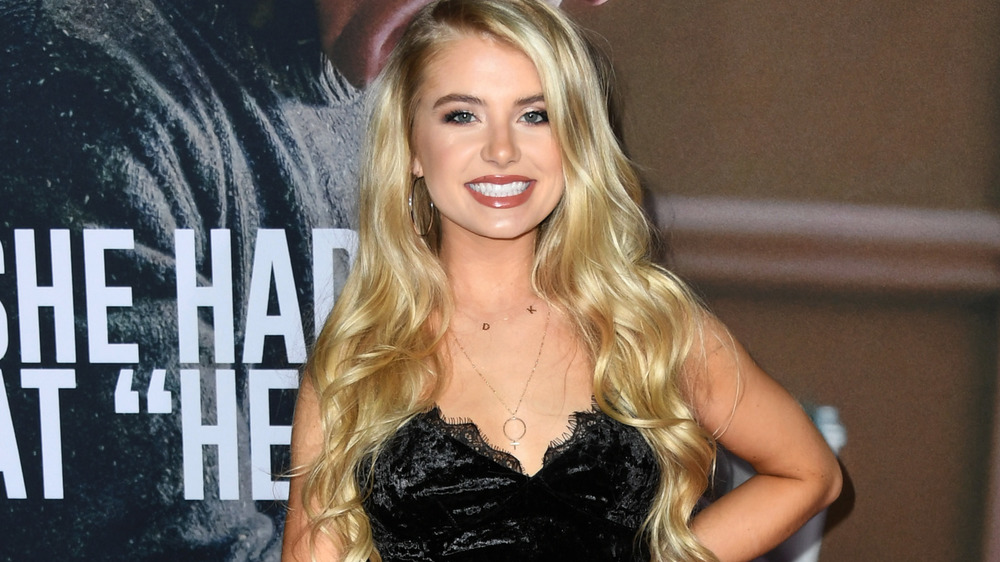 Jon Kopaloff/Getty Images
Demi Burnett, one of the contestants on Underwood's season, explains in Us Weekly's "Here for the Right Reasons" podcast that the women on the show are tasked with providing their own wardrobe. Often, that means looking for off-season prom dresses and discounted bridesmaids' gowns. "I spent my last paycheck and I just bought a bunch of dresses on sale at Dillard's," she says. However, she opines that parents probably pay for the pricier dresses.
Once the contestants arrive with their outfits, Burnett adds that some behind-the-scenes manipulation goes on to add some interest to the Bachelor journey. Of the incident on her season, she says,"The producers tell you which of the dresses they think you should wear, so they probably wanted to stir something up." Instead, Heather and Laura just offered mutual compliments on their choice, and the show went on. 
Although there was plenty of buzz about RedDressGate, maybe the bigger outcry should have been over why 21st-century women are still expected to fly into a jealous rage over clothing. Why can't we move on from the days when it was considered fun to see best buds Lucy and Ethel tearing apart their twinsie dresses?