Gwen Stefani Is Worth More Than You Think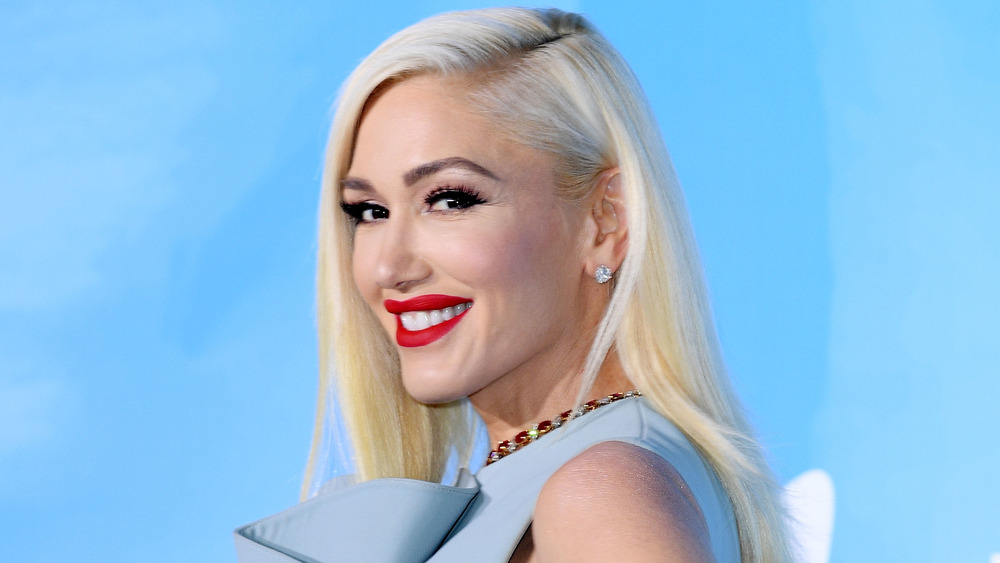 Daniele Venturelli/Getty Images
We all know that Gwen Stefani is a massive star and pop culture icon. Many came to know her as the lead singer of No Doubt, a ska-turned-grunge band that took the music scene by storm in the early 1990s. Since then, Stefani has enjoyed success as a solo artist, fashion designer, and most recently, a coach on reality music competitions like The Voice and The X-Factor. Like many celebrities, her personal life has also been front and center. After a 14-year marriage with fellow musician Gavin Rossdale (with whom she shares three children), Stefani is now engaged to her Voice co-star and country music singer, Blake Shelton.
Despite being in the spotlight for nearly three decades, Stefani remains humbled by her achievements. In a 2016 interview with Glamour, the 51-year-old spoke about how she's overcome the feeling of being "trapped" by her success. "I got rid of that," she said. "I had to, because otherwise I couldn't do anything. Thank God that I get to do what I get to do; there's no way to tell you how grateful I am." She certainly has a lot to be grateful for, especially when you consider her massive net worth.
It's no surprise that the majority of Gwen Stefani's net worth stems from her music career. No Doubt saw success early on, but reached the height of popularity with 1995's Tragic Kingdom, which sold over 16 million copies. In 2004, the singer embarked on her solo music career with the highly-successful album Love. Angel. Music. Baby (or "L.A.M.B.").
Most of Stefani's wealth comes from music and television appearances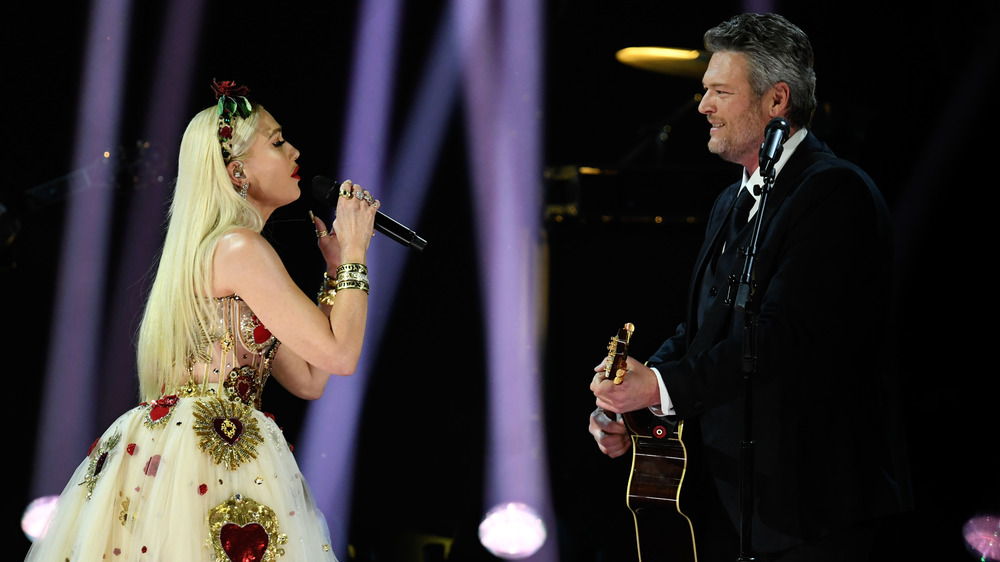 Kevin Winter/Getty Images
Gwen Stefani's solo debut in 2004 with Love. Angel. Music. Baby. was a star turn. The record, which features the iconic track "Hollaback Girl," debuted at No. 7 on the Billboard 200 chart and even earned six Grammy nominations (via Billboard). Stefani has gone on to release three more solo albums, the most recent being a Christmas album in 2017. 
Around the time of L.A.M.B.'s release, Stefani created a fashion line of the same name, which still exists and has sold everything from clothing to accessories to fragrance. Stefani has also acted in both film and television, but her most successful ventures in TV have been her coaching gigs on shows like The Voice, American Idol, and The X-Factor. She currently serves as a coach on The Voice, and has for the past four years.
Like many stars, a portion of Stefani's wealth also lies in real estate. After her 2016 divorce, the singer maintained ownership of the $13.25 million home Stefani shared with her ex-husband, and went on to sell it for $21.65 in 2019. She owns at least two other Los Angeles homes. Taking all of these ventures into account, Celebrity Net Worth estimates that Stefani is worth around $150 million. However, it's unlikely that she'll stop there — at the end of 2020, the musician and entrepreneur released a brand new single in anticipation of an upcoming album (via Billboard).