Gavin Rossdale Is Worth More Than You Think
Rich Fury/Getty Images
It's been almost 30 years since the formation of British rock band Bush, fronted by Gavin Rossdale. At the height of their fame, Bush sold almost 20 million records in the United States and Canada, held their own on the Billboard charts with 23 Top 40 hits in a row, and were beloved by many worldwide. In fact, the band's very first album, Sixteen Stone, went multi-platinum six times.
However, while Bush's popularity may have waned over time (they broke up in 2002 before eventually reuniting in 2010), Rossdale's net worth is still worth boasting about: Rossdale is worth a whopping $45 million (via Celebrity Net Worth). If this is surprising, it might be because Bush's height came before the pre-streaming, pre-Spotify era; Bush's peers included alternative grunge bands like Nirvana, Soundgarden, and Stone Temple Pilots. It was a time when R.E.M. could sign a recording contract worth a record $80 million (via LA Times).
Bush, for their part, was initially signed to Trauma, a label distributed by Disney's Hollywood Records (via Grunge). However, sadly, the band's biggest champion within the label, Frank G. Wells, passed away in a tragic helicopter accident. Without an advocate for their music inside Hollywood Records, Sixteen Stone initially languished without a home — that is, until the band's manager Rob Kahane got Bush a deal with Interscope Records.
Where the money from the Stefani-Rossdale divorce settlement went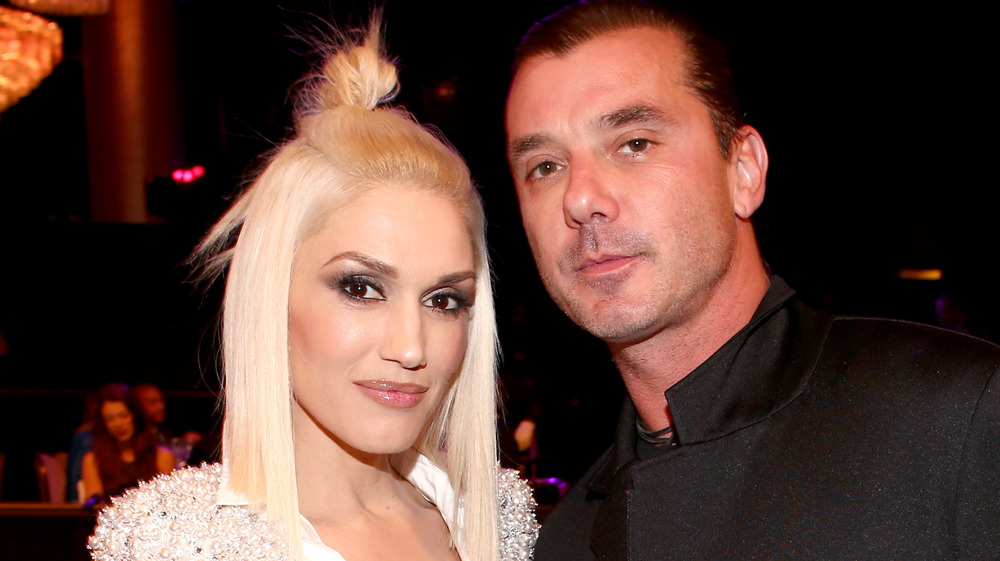 Chris Polk/pma2014/Getty Images
If you're wondering if most of Gavin Rossdale's net worth comes from his divorce from Gwen Stefani, the answer is probably not. In April 2016, Rossdale and Stefani, reached a divorce settlement after 13 years of marriage (via E! Online). Perhaps because the two were still burgeoning rockers when they wed, they didn't sign a prenuptial agreement, which means that there was potential for the divorce proceedings to get ugly — Rossdale was entitled to half of the money and assets Stefani acquired over their marriage (via People). And since Stefani today is worth $150 million (via Celebrity Net Worth), that's, well, a lot of money.
Ultimately, both parties walked away relatively unscathed, with Rossdale not seeking spousal or child support; maybe, in part, because of Rossdale's alleged 2015 extramarital affair with their nanny. Rossdale instead got their four houses in Europe, plus 50% of the profits from the sale of their Beverly Hills home. They also agreed to share physical and legal custody of their three children.
Now, almost four years later, the Catholic Church has finally agreed to annul Stefani and Rossdale's marriage, so that Stefani can move forward with her engagement to singer Blake Shelton (via Vanity Fair). Hopefully Stefani and Shelton have a long and happy life together, and if not, Stefani has at least ensured she'll be protected down the line either way: This time, she got a prenup (via Yahoo! Life).