Taylor Swift Responds To Rumors About Her New Evermore Songs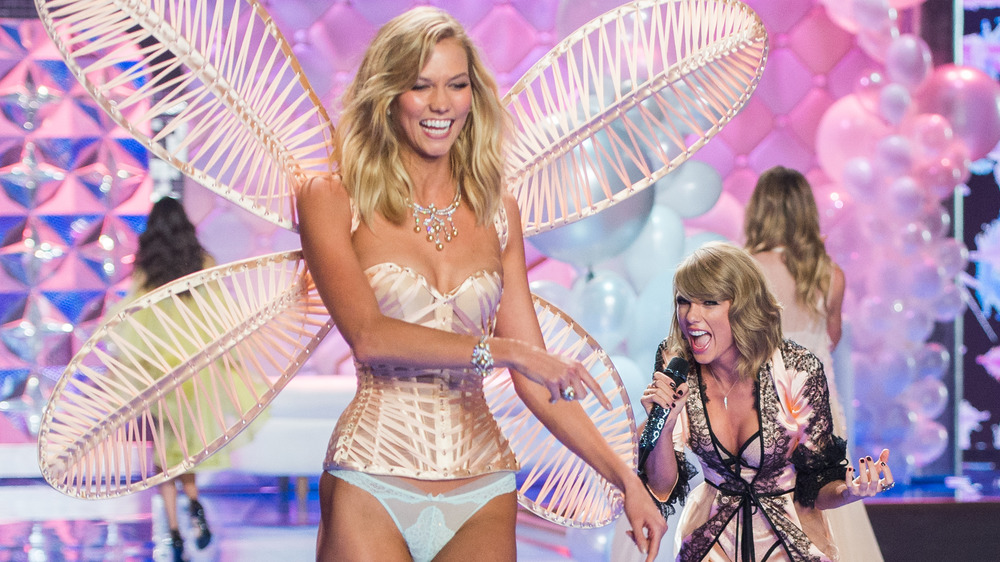 Samir Hussein/Getty Images
Ah, remember the days when Taylor Swift and Karlie Kloss were best friends? The year was 2013, and the singer and model hooked up at a Victoria's Secret fashion show, with Kloss telling Hollywood Life, "We had never met before, but we're BFFs now." The two blondes were seemingly inseparable for years — but fast forward to 2018, and Swift was not in attendance at either of Kloss' weddings to her husband Joshua Kushner (yes, there were two).
From there, the rumor mill churned that there had been some sort of falling out between the two superstars. It's worth noting neither Swift nor Kloss have publicly confirmed they are no longer friends (via Us Weekly). Nonetheless, when just this week the iconic songwriter released two bonus tracks from her album Evermore, which came out in December, speculation quickly began that the songs were dissing the soon-to-be mom.
Taylor Swift sets the record straight about her new songs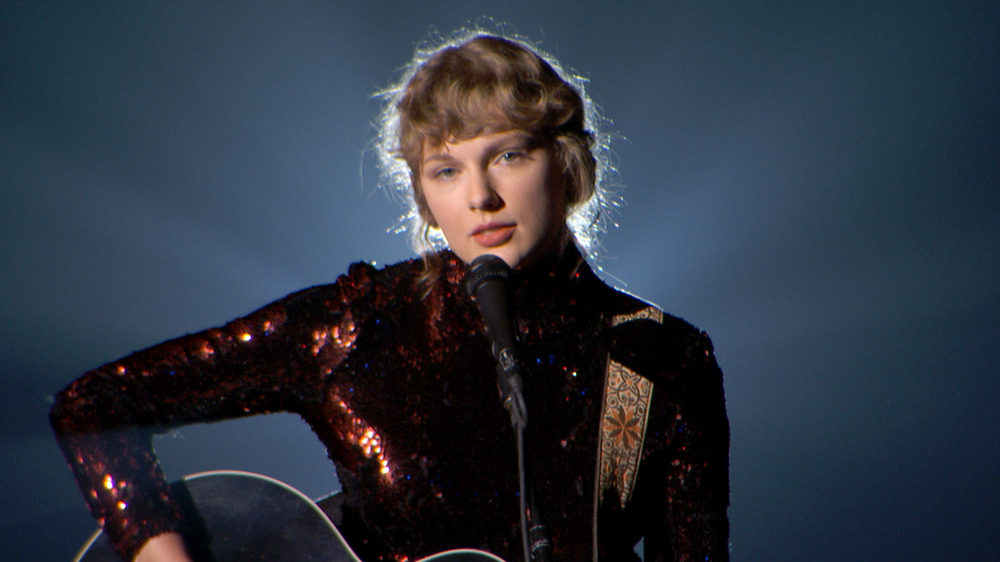 Acma2020/Getty Images
Taking to Instagram to share her inspiration for the two new tracks, the 31-year-old wrote, "the evermore deluxe album with 2 bonus tracks 'right where you left me' and 'it's time to go' is now available! The first is a song about a girl who stayed forever in the exact spot where her heart was broken, completely frozen in time. 'it's time to go' is about listening to your gut when it tells you to leave. How you always know before you know, you know?"
No mention of Kloss, obviously, but as fans point out, some lyrics seem to hint around friendship drama. "Friends break up, friends get married," is the first line of "Right Where You Left Me" (via Genius). Meanwhile, in the second bonus track, Swift sings, "When the words of a sister come back in whispers / That prove she was not in fact who she seemed / Not a twin from your dreams / She's a crook who was caught" (via Genius).
Fans will always have their theories, but Swift is not lending them any credence. But as she has said about her lyrics, they take on a life of their own after she pens them: "These songs were once about my life. Now they are about yours" (via Insider).