Here's How Much Kim Cattrall Is Really Worth
Francois Durand/Getty Images
Our excitement over the Sex and the City reboot — which has been rumored for years, but only now is confirmed to actually be happening as of January 2021 — was dulled slightly by the revelation Kim Cattrall wouldn't be taking part. The actress, who made Samantha Jones into the icon she is, has been vocal in the past about her issues with the show, and in particular, lead Sarah Jessica Parker. Suffice to say, there's no love lost between the on-screen BFFs.
Cattrall was a burgeoning starlet before SATC came along, appearing in the likes of Big Trouble in Little China, Mannequin, and plenty more prior to becoming Sam Jones. The specter of the beloved comedy drama looms large and Cattrall remains grateful for the show, of course. But, considering how much money the Liverpool-born actress is worth, it makes sense she doesn't feel compelled to go back to the well once again. 
The iconic actress is done with Sam Jones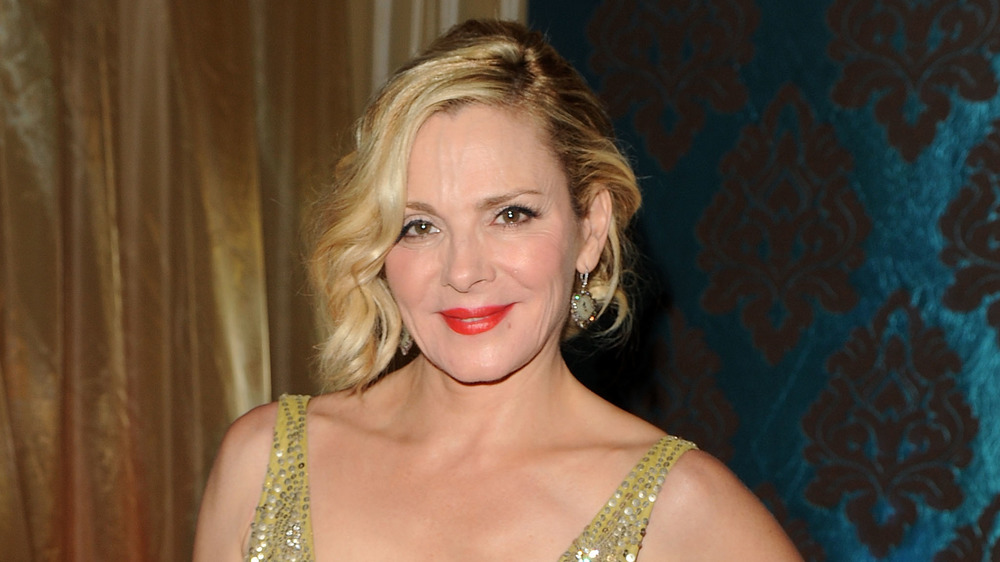 Stephen Lovekin/Getty Images
In an interview with The Guardian in August 2019, Kim Cattrall admitted simply, "I went past the finish line playing Samantha Jones because I loved Sex and the City. It was a blessing in so many ways but after the second movie I'd had enough." She added, "I couldn't understand why they wouldn't just replace me with another actress." She hopes her legacy is as someone "entertaining and honest," explaining, "I pretend for a living so it's nice in the real world to be truthful." 
Speaking to the Women's Prize for Fiction podcast in December 2020, Cattrall revealed she'd received a huge amount of backlash for refusing to reprise her SATC role, but her resolve remains untarnished. As the actress sees it (via ET), "I'm lucky enough to have the choice, not that I haven't worked for it. I have. It's something I feel very lucky to have and I'm very protective of it." She reasoned, "I wouldn't be any good doing something that I really didn't want to do." 
Kim Cattrall is a bonafide Hollywood star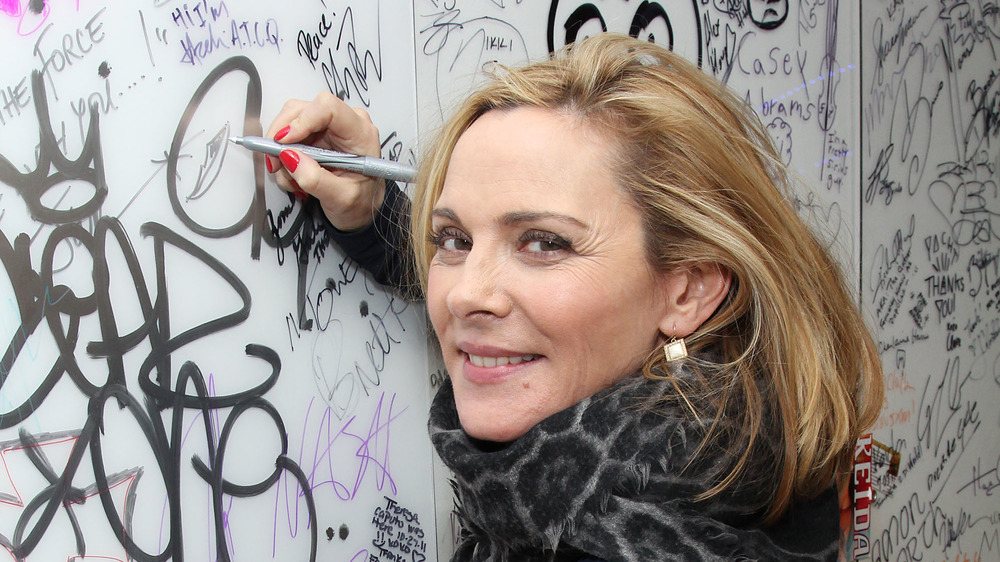 Rob Kim/Getty Images
Although she, evidently, has no regrets about turning her back on Sex and the City, Kim Cattrall admitted it was tough to find work as she aged. "In my 50s, I felt things slipping away," she admitted to People in September 2020. Cattrall explained, "It was a gradual change, but the scripts were cut in half. [In Hollywood] you're either an ingenue or a leading lady and then a divorced wife or a cougar. And I'm none of those things. So I wanted to examine that." 
The iconic actress acknowledged how grateful she is to still be working, noting, "It's an incredible thing to have been in the business this long," and "I thought the best thing for my life would be being an actress that worked." Although Cattrall is "flabbergasted that I've gotten as far as I have," her success comes as no surprise. She's more than solidified her position too, with Celebrity Net Worth advising Cattrall's net worth is a massive $60 million.