You Won't See Kim Cattrall In The Sex And The City Reboot. Here's Why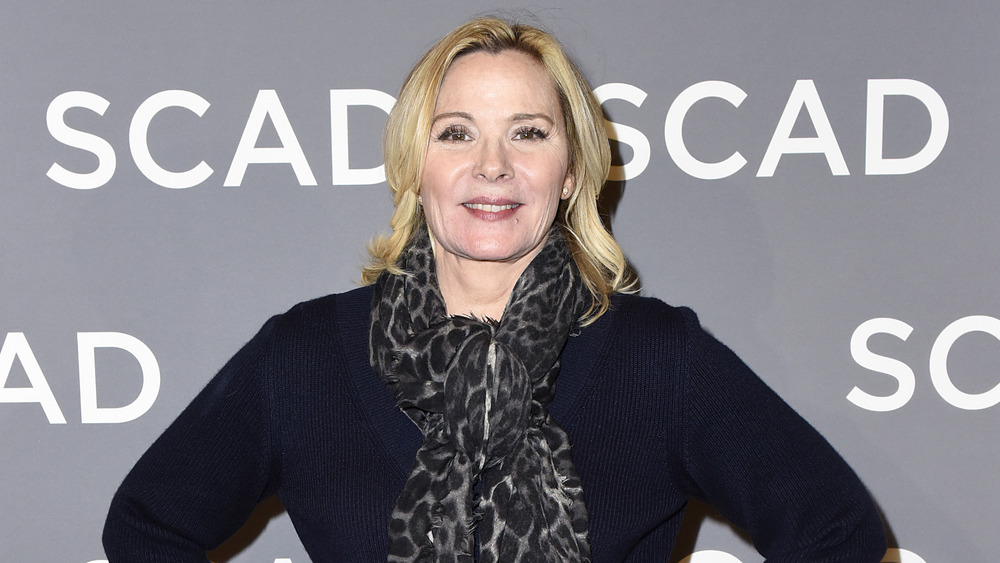 Vivien Killilea/Getty Images
"Anything is possible..." tweeted Kristen Davis when announcing news of the Sex and the City reboot. Anything, that is, except for seeing Kim Cattrall step anywhere near this new project.
Fans are absolutely losing their minds over the news that Sex and the City will receive the reboot treatment with the new series And Just Like That, a famous catchphrase from the original HBO show (via BBC). The show continues to have an incredible cultural impact, as it follows the lives of four independent, successful, and sexually active best friends who navigate their lives in the Concrete Jungle during the 1990s and 2000s. It depicted women in ways that had never really been seen on TV before, and audiences could not help but identify with the ladies on-screen. "Almost every woman can pinpoint they're a solipsistic, pun-loving Carrie, a sexual libertine like Samantha, an incurable romantic like Charlotte or a no-nonsense Miranda," (via Irish Times).
We cannot wait to figure out which character we will be able to identify with this time around — but, unfortunately for fans, we will have one less character to choose from this time around.
Here's why fans believe Kim Cattrall doesn't want to be involved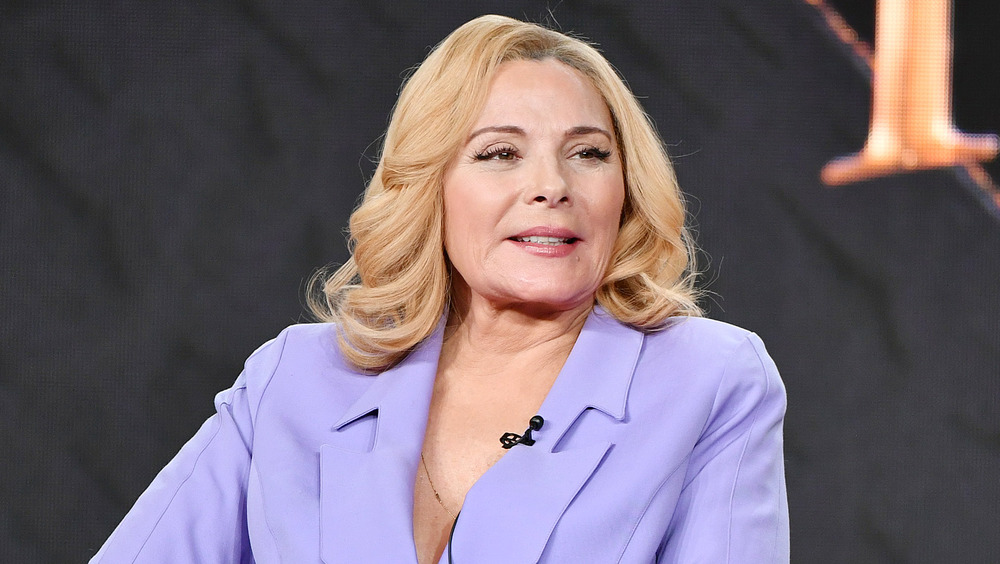 Amy Sussman/Getty Images
Kim Cattrall, who plays the eccentric and sexually liberated Samantha, will not be making an appearance in the new reboot. The exact reason for her absence is not totally clear, but it does not come as a huge surprise since Cattrall previously distanced herself from Sex and the City, its cast members, and specifically showrunner Sarah Jessica Parker over the years. 
The source of the animosity is also a bit mysterious, but the media noticed some obvious tension in 2017 after the third Sex and the City film was cancelled. An anonymous source told The Daily Mail that, in light of the news of the cancellation, Cattrall had allegedly been a major factor in the project's ultimate dissolution. Sources said that Cattrall held up production on the sequel as a result of her pursuing her own solo projects (via The Independent).
In order to narratively explain Cattrall (or Samantha's) absence from the reboot, Parker simply stated, "'Samantha isn't part of this story" (via The Daily Mail).
Kim Cattrall doesn't consider herself to be friends with her former SATC cast members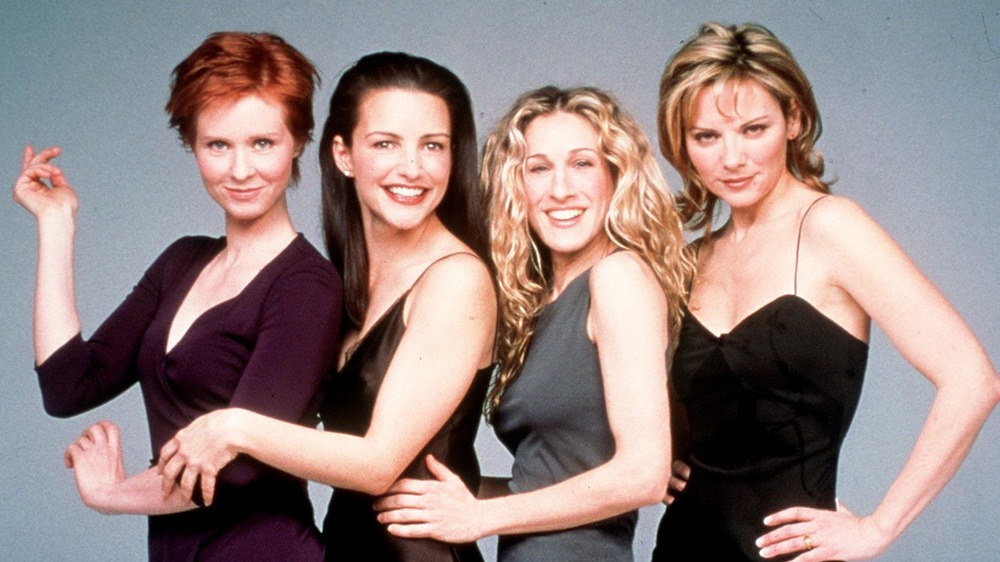 Getty Images/Getty Images
Kim Cattrall vehemently denied being a part of any reason that the third film was cancelled. She tweeted in 2017, "Woke up to a MailOnline s***storm. The only 'DEMAND' I ever made was that I didn't want to do a 3rd film....& that was back in 2016."
Cattrall claims that she did not like how Parker handled the situation. Cattrall told Piers Morgan on his show Life Stories, "At this very moment, it's quite extraordinary to get any kind of negative press about something that I've been saying for almost a year of 'no' that I'm demanding or a diva," she explained. "And this is really where I take to task the people from Sex and the City and specifically Sarah Jessica Parker, in that I think she could have been nicer." Cattrall added, "I don't know what her issue is. I never have" (via the New York Daily News).
While Parker says she has no issues with Cattrall and believes that Samantha will "always be a part of us," Cattrall is not as cool-headed when it comes to her relationship with her former cast members. She told the Daily Mail, "We've never been friends. We've been colleagues and, in some ways, it's a very healthy place to be," including co-stars Cynthia Nixon and Kristin Davis in her comments, as well.
We are going to need a strong Cosmopolitan after all this drama — which we will presumably be sipping while tuning into And Just Like That later this year (via Bustle).