Below Deck Med's Hannah Ferrier Reveals How Much A Chief Stew Really Makes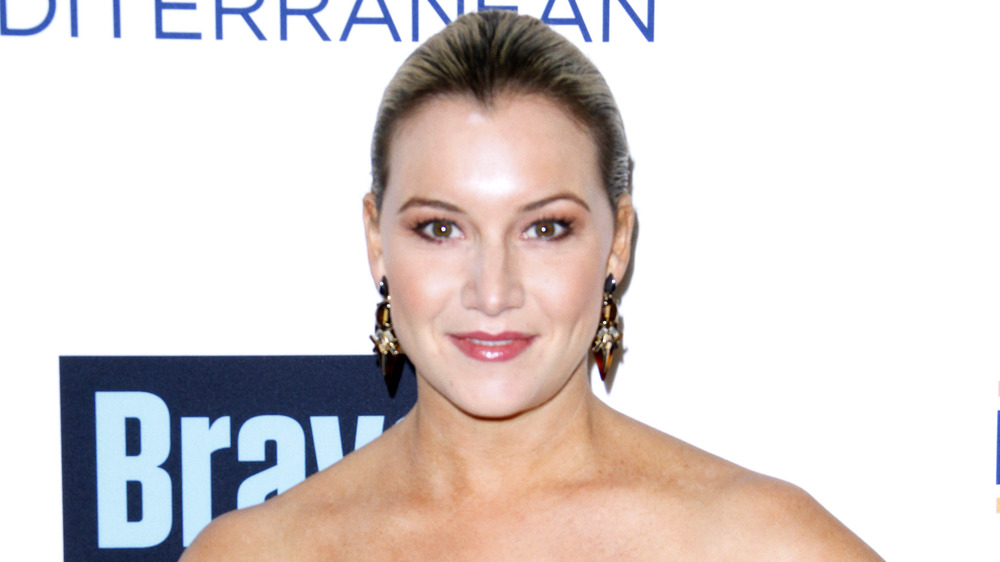 Donna Ward/Getty Images
Contrary to popular belief, reality stars aren't always rolling in dough. Sure, you have the Kardashians of the world who have managed to make a fortune from their reality stardom, but you also have stars who make significantly less, like Jill Duggar who revealed she wasn't paid to appear on Counting On.
While we don't know for sure how much the cast of Below Deck Mediterranean makes, we do know that former cast member and chief stew Hannah Ferrier earned a pretty decent salary. The Bravo star revealed in a tweet that a chief stew makes "around €5000 per month with no expenses." Since they sleep on board the yacht, their housing and living costs are covered.
That's a little over $6,000 per month — not too shabby, especially when you remember that most, if not all, of that money can go to paying off debt or to savings.
A chief stew can make a lot of money in tips
Then, of course, there are the tips. Below Deck's Kate Chastain told ET that yacht crews typically receive a pretty hefty tip on top of their base salary. "On a yacht of that size, [a good tip] would be $5,000 a person, for seven days of work," she said. "Five grand a crew member, usually. Our charters are a little bit shorter, just so we can make the show, [but] everything else is exactly the same. So, it's prorated. We usually get around $2,500, $2,000. Anything less than $1,000 would be depressing, which sounds crazy, doesn't it?"
One thing reality show chief stews likely don't get, though, is much money for appearing on Below Deck Med. Mark Cronin who, per his IMDb, produces several shows including Below Deck Med, revealed in a Reddit AMA that the Below Deck cast "get paid a very little bit extra for being on TV," so it's safe to assume that it's probably the same for Below Deck Med stars. He did add, though, that "some of the multi-season stars" saw a salary boost after a while.