How Much Emily Wilkinson And Baker Mayfield Are Really Worth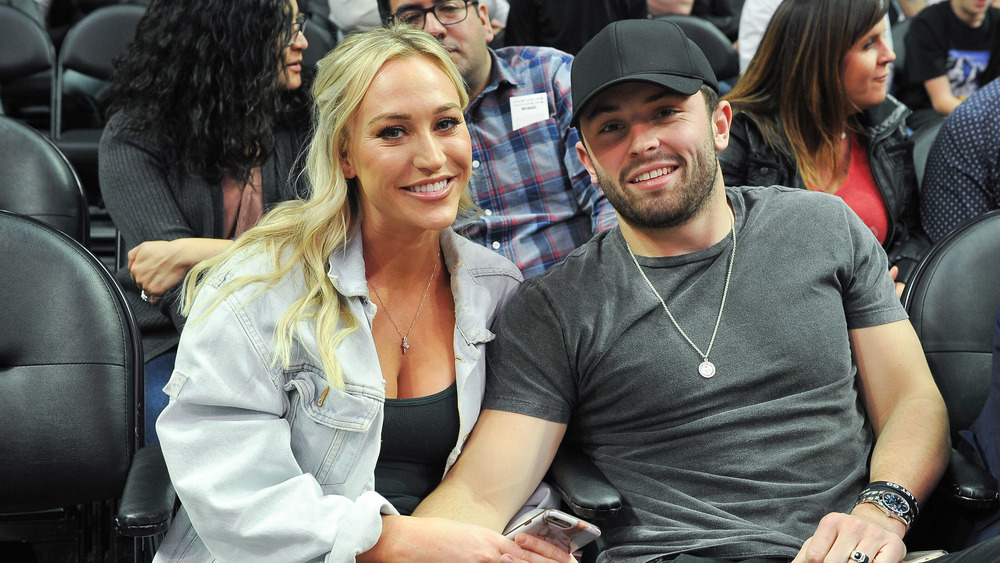 Allen Berezovsky/Getty Images
Emily Wilkinson and Baker Mayfield are one of the NFL's power couples right now. The pair first met back in 2017 after being introduced by a mutual friend. It wasn't easy for Mayfield to charm Wilkinson; as she told ESPN in July 2019, she wasn't interested in dating a "punk football player." Things slowly changed, and once they decided to be together, Wilkinson and Mayfield were together. He quickly moved in with Wilkinson and her brothers, and the pair got engaged six months later.
Now, both Wilkinson and Mayfield are riding pretty serious career highs. As quarterback for the Cleveland Browns, Mayfield has a net worth of approximately $12 million (via Celebrity Net Worth). Wilkinson is successful in her own right; as a social media influencer, she has a salary of approximately $300,000 a year and a net worth of approximately $1 million all on her own (via Player's Bio). 
Wilkinson built her massive social media following well before her marriage, and her Instagram account is home to over 200,000 dedicated fans.
Emily Wilkinson and Baker Mayfield are a power couple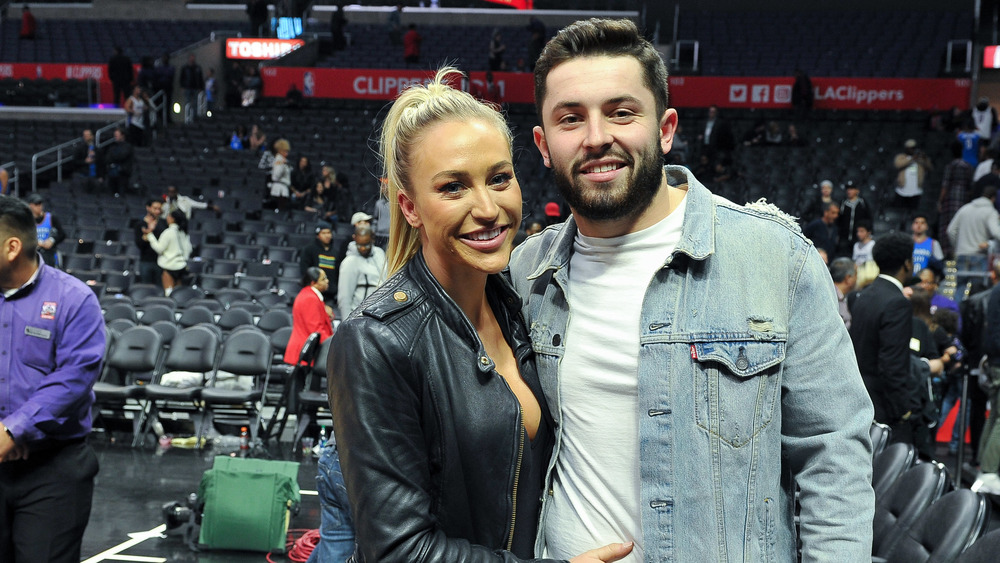 Allen Berezovsky/Getty Images
Emily Wilkinson's Instagram account largely serves as inspiration for others; there are photos of her modeling clothes, lifestyle images, motivational phrases, and of course, the page is sprinkled with photos of Wilkinson and Baker Mayfield celebrating and posing together.
Mayfield even used Wilkinson's Instagram account to get her attention. She dodged his advances for months, as he intentionally followed, unfollowed, and then followed her again on Instagram to get her attention. Once she finally gave him a chance, Wilkinson was surprised by the type of person her now-husband really is. "I was assuming he'd be the typical playboy athlete. He's such a softy. He's a mama's boy," she told ESPN.
Freddie Kitchens, head coach of the Cleveland Browns, echoes this sentiment. "My perception was a lot like everybody's — that he was kind of an outlandish, fly-by-the-seat-of-his-pants kinda guy," Kitchens told the same outlet. "What I found was somebody totally different. At the core of everything is the fact that he's always been told no: You can't do this. We're looking for someone else. You're not this. I think we have that in common."
For Mayfield, it sounds like being himself on and off the football field helped bring in those millions.