Inside The Backlash Against The Trump Brand After Capitol Violence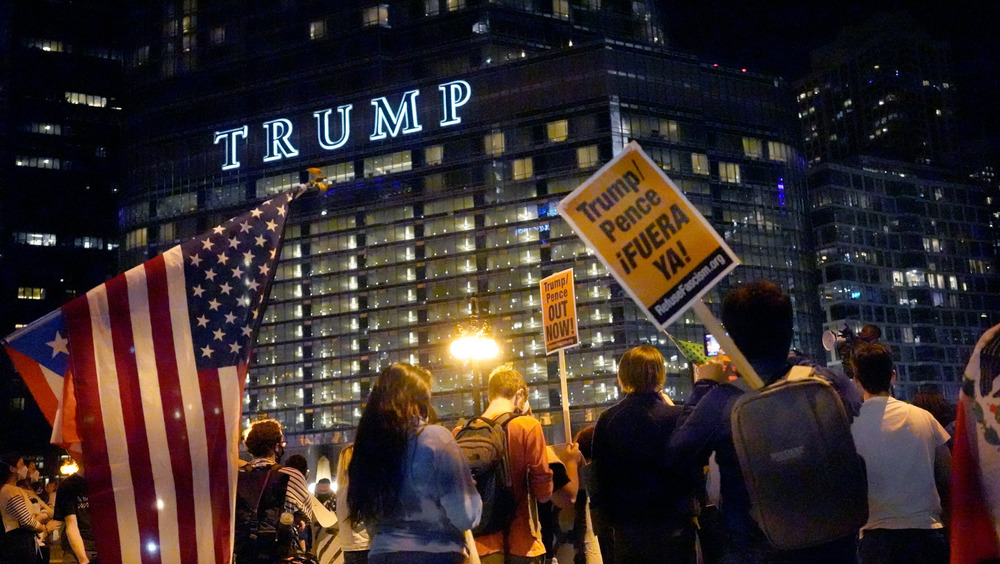 Scott Olson/Getty Images
One of the reasons people say they voted for Donald Trump the candidate back in 2016, was because they had bought into the image of Donald Trump the successful real estate tycoon. Polls showed that supporters had thought his business experience would be an asset to him while he was in office (via USA Today). 
And while outgoing President Donald Trump still has his political followers, it appears Trump the business has far fewer fans. A number of high-profile companies, firms, and associations have been cutting ties with the Trump brand, and this has only accelerated after his supporters marched to the U.S. Capitol on Jan. 6 to stage a deadly riot. Consider, just days after the violence, the Professional Golfer's Association of America pulled the 2022 PGA Championship from the Trump-branded golf course in Bedminster, New Jersey (via CNN). 
Across the pond, organizers of the British Open also say they had no plans to host any events at Trump's Turnberry club in Scotland and "would not do so in the foreseeable future" (via Twitter). New York City is also cutting ties with the Trump brand by ending its contracts for Wollman Rink, Lasker Rink, and the iconic Central Park Carousel (via NBC).
Big businesses have cut ties with Donald Trump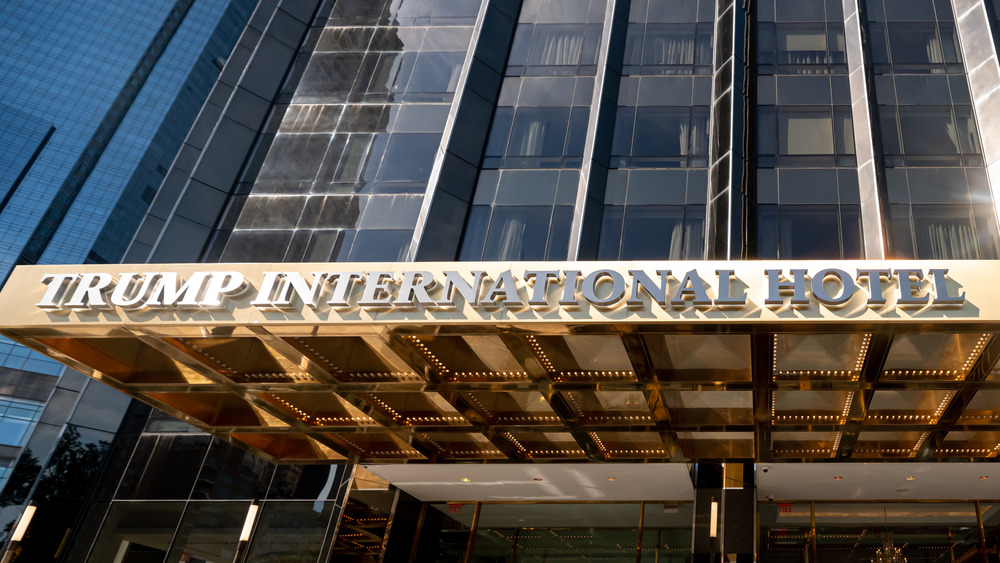 Noam Galai/Getty Images
Losing control over iconic New York properties isn't the only backlash that the Trump Organization is facing. Real estate giant Cushman & Wakefield, which has been handling lease negotiations for Trump properties for decades, has severed ties with the company as well. The firm was responsible for leasing properties at 40 Wall Street and Trump Tower (via Financial Times). 
It appears the Trump Organization's struggle to find tenants began long before the Jan. 6 insurrection anyway. As the Financial Times reports, Cushman & Wakefield was already struggling to attract U.S. companies to look at the Trump properties, which meant it could only go to non-American tenants.
The Trump Organization's troubles don't end there. The business group faces an especially rocky future involving two large financial institutions: Deutsche Bank and Signature Bank. Trump owes Deutsche an estimated $340 million across three loans which will be due in 2023 and 2024. Deutsche, which has been trying to find ways to cut ties with the outgoing president (via Reuters), has already said it will not refinance the loans and will either need repayment or to sell the loans to another lender. Signature Bank is closing two personal Trump accounts where Trump kept $5.3 million (via CNBC).
Analyst: The Trump brand is tarnished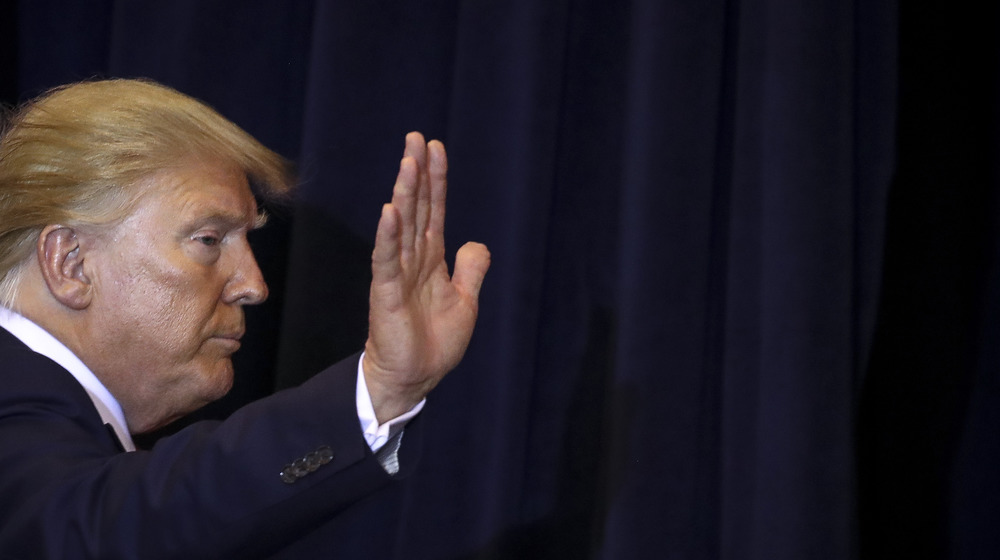 Drew Angerer/Getty Images
Critics haven't held back either over what they see as the current state of the embattled, outgoing president's business empire. "The Trump brand has been severely tarnished; he's toxic from a public relations standpoint. His lifeblood has been his ability to borrow money for leveraged transactions. As soon as that dries up, it will put a lot more financial stress on him," Boston University lecturer and former Federal Reserve official Mark Williams tells CNBC.
The Washington Post reports that after Trump lost the election, one of his longtime friends, Tom Barrack, reached out and said a peaceful transition could help his business, and that an "elegant" exit could head off millions spent in legal costs, investigations, as well as boycotts. Another piece in the Post says Trump is now focused on the impact of the riots on his life after the presidency, and at this stage it's difficult to say when and how he will be able to come back from the violence.
Home Depot co-founder and longtime GOP supporter Ken Langone told CNBC the riot left him bereft. "I feel betrayed. OK? ... Last Wednesday, if it doesn't break every American's heart, something's wrong. I didn't sign up for that." He added, "I'm going to do everything I can from Day One to make sure I do my part to make Joe Biden the most successful president in the history of this country" (via NBC).