The Surprising Way Siegfried And Roy Met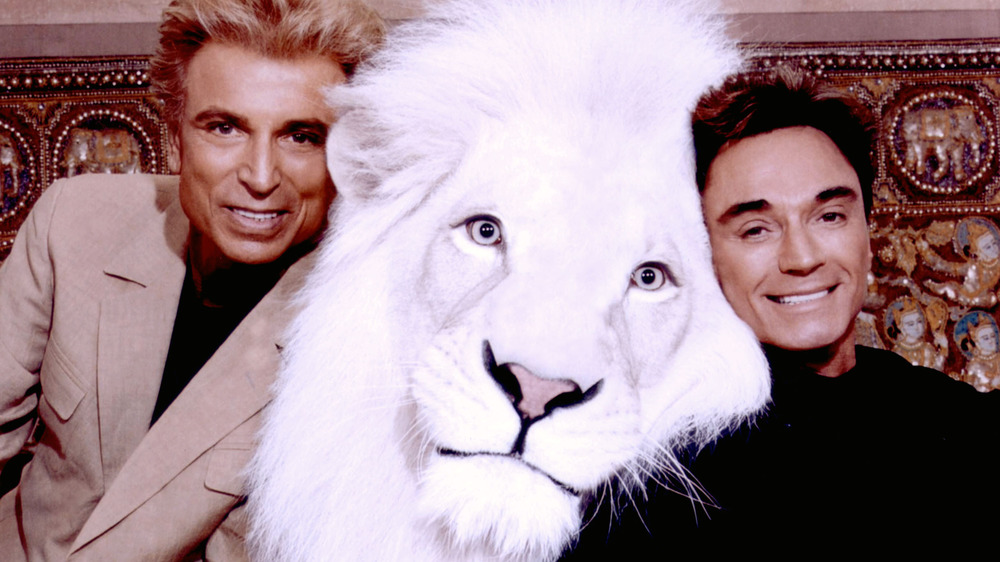 Getty Images/Getty Images
Nearly 20 years after Siegfried and Roy closed down their Las Vegas act, their names remain synonymous with the pageantry and magic of the city. The two men behind the act, Siegfried Fischbacher and Roy Horn, were lifelong companions whose devotion to each other went far beyond the glamour of their performances.
As noted in the book Chronicles of Old Las Vegas: Exposing Sin City's High Stakes History, Siegfried and Roy first met in 1959 on the TS Bremen, a German ocean liner. Roy was just 15 years old at the time and working on the ship as a waiter while Siegfried, five years his senior, was employed as a cabin steward. Siegfried was already dreaming of a career as a performer and was honing his magic act on the ship. Soon, Roy became part of the show.
"I asked Roy — and this is part of our story from a hundred years ago — if he would help me out on the ship, and the audience loved it and was very happy," Siegfried told Las Vegas Weekly.
Siegfried and Roy spent most of their lives together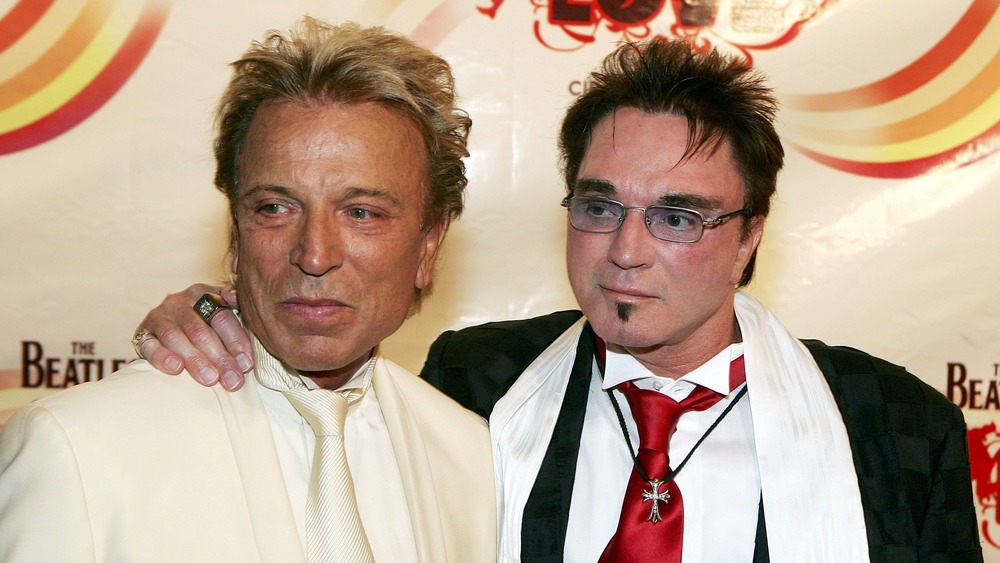 Ethan Miller/Getty Images
According to Chronicles of Old Las Vegas: Exposing Sin City's High Stakes History, it was Roy's idea to incorporate animals into the act, reportedly saying to Siegfried, "If you can make doves disappear, why not a cheetah?"
After Roy joined the act, their star was on the rise. They established a reputation as cruise ship performers — despite Siegfried's seasickness — until they were invited to headline at the Astoria Theater in Germany. By the late 1960s, they were performing on the Las Vegas Strip. "When we started at Lido de Paris [at the Stardust], we were a team," Roy told Las Vegas Weekly. "We were one,"
In their decades performing together, Siegfried and Roy never considered parting ways — not even after a tiger attack in 2003 left Roy unable to perform. The two men remained devoted to each other until Roy's death from COVID-19 in May 2020. Fischbacher told German outlet Bild that he kept Roy's ashes in the chapel on the estate the two shared, Little Bavaria. "He's still with me no matter where I turn," he said (via the Las Vegas Review-Journal).