How Ivanka And Jared's New Neighbors May Give Them The Cold Shoulder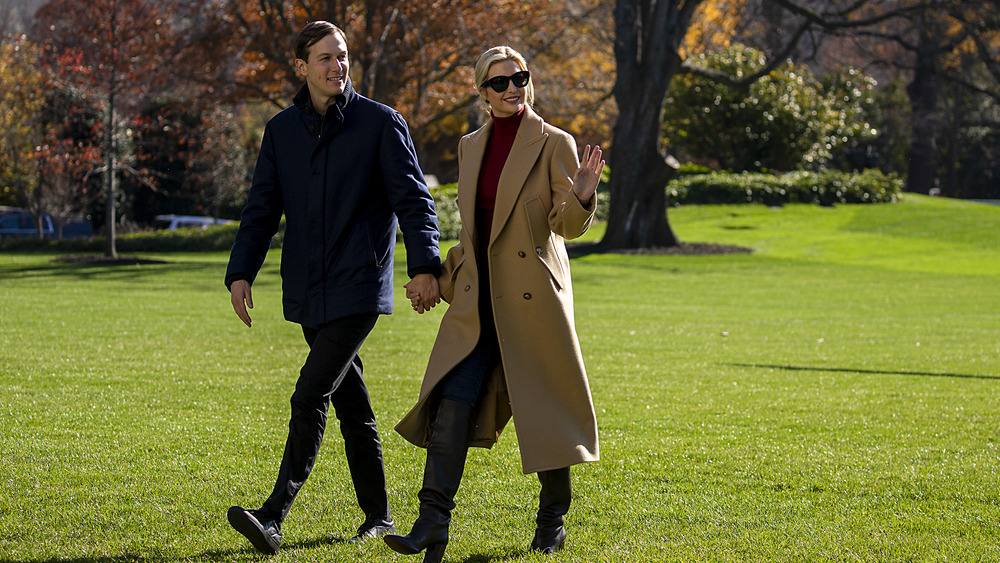 Tasos Katopodis/Getty Images
Ivanka Trump and husband Jared Kushner are making a swift exit from White House life and getting the keys to a $30 million lot of land in Florida, per Business Insider. The huge splurge has the couple moving to the Indian Creek Island, known as the "Billionaire's Bunker," an incredibly high-security area in Miami which Business Insider calls one of the "wealthiest, private, most secure communities in Miami Beach and the world." 
The outlet says that the types of people who move there are the ones who prioritize security above all else, adding that the property is "maintained by having its own private police force, as well as its own 24/7 armed marine patrol monitoring the waters surrounding the island." This secluded, swanky island for the wealthy is home to 34 different estates, with A-Listers such as Tom Brady, Gisele Bundchen, Adriana Lima, and former Miami Dolphins coach Don Shula. However, don't expect the welcoming-committee to start knocking on their door any time soon.
Ivanka Trump and Jared Kushner's new neighbors have mixed feelings about the couple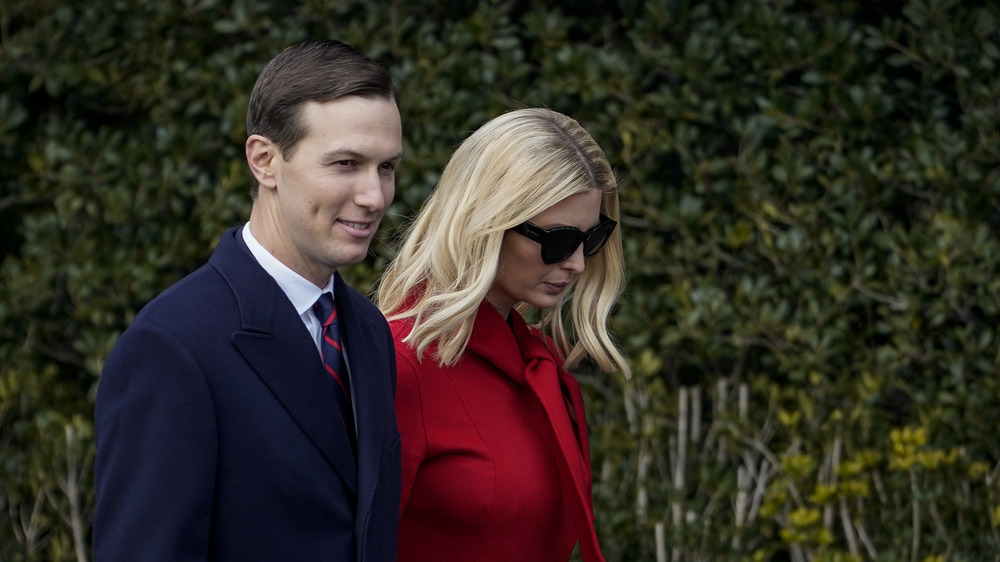 Drew Angerer/Getty Images
While being incredibly wealthy is the only qualifier for those interested in living in the coveted Billionaire's Bunker, it takes a lot more than just money to become a member of the elite Indian Creek Country Club. According to a source via Page Six, "You have to be nominated and make a formal application," the source explained. "But it only takes one member to object against any new member." Unfortunately for Trump and Kushner, the source doesn't see the couple being invited into the club anytime soon.
"Many members are objecting, particularly after the events at the Capitol on Jan. 6," the source said. "Jared and Ivanka can lunch with their fellow 'patriots' at Mar-a-Lago. The Indian Creek Country Club members are very picky and the word is that Javanka need not apply." Ouch.
However, a different source said that due to the majority of the residents being Republican, Trump and Kushner should have no problem making friends and have reportedly already received several dinner invitations (via Page Six). As the couple's house is still being built, which is predicted to take about two years, perhaps the animosity will have blown over by that time.