Shawn Johnson Has Exciting Family News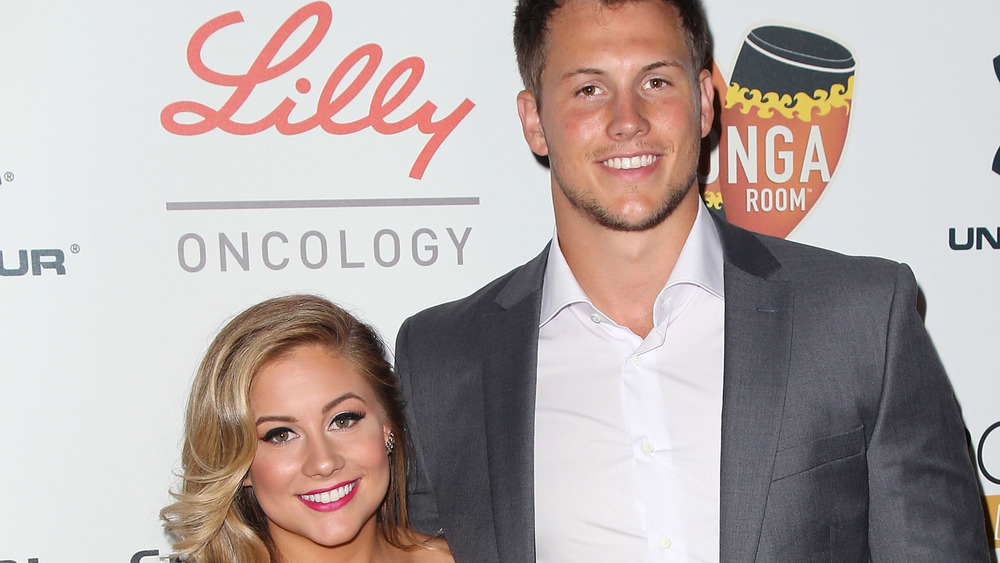 David Livingston/Getty Images
Congratulations are in order for Olympic gold medalist Shawn Johnson and her husband, professional football player Andrew East. On Friday, January 15, the gymnast shared in an Instagram post that the couple is expecting their second child.
"Here we go again," Johnson captioned a sweet photo of herself and East sharing a kiss while she showed off her adorable baby bump. A third photo in the post showed the couple with their 14-month-old daughter, Drew Hazel, holding baby tennis shoes.
Johnson and East also posted a YouTube video sharing the news on their joint channel. In the video, Johnson said they're expecting the newest addition of their family to arrive in Summer 2021 — and both she and East think Drew is getting a little brother.
Johnson concluded the video with a message to her fans: "If you are pregnant, trying to get pregnant, if you're trying to adopt, if you're in the process of expanding your family or recently suffering from a loss, we are praying for you," she said. "All those beautiful babies out there, all those rainbow babies, all those babies in heaven. We love you guys."
The couple had a bit of a scare when East contracted COVID-19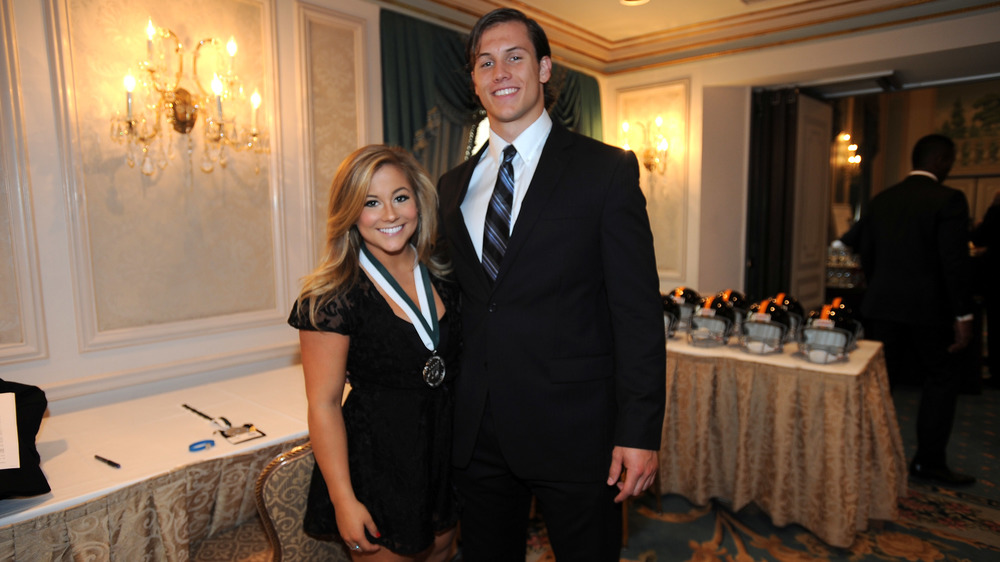 Brad Barket/Getty Images
Johnson and East were thrilled about her pregnancy and preparing to share the exciting news with family and friends when they learned that Andrew had contracted COVID-19 (via US Weekly).
"We were in this time of celebration and we wanted to tell her parents and her friends [about the baby], then I ended up having to friggin' self-isolate for 10 days," East recalled in the YouTube video.
Johnson said that, in addition to being concerned that she and Drew also had the illness, she was worried that the scary situation could result in a miscarriage. As you may recall, Johnson had a miscarriage in 2017 (via The Washington Post) and she used her platform to share a 20-minute video about the experience.
"My husband Andrew and I found out that we were unexpectedly pregnant, only to find out hours later some tragic news. I have been crying more than I ever have, but am still optimistic for what is next," Johnson said at the time. 
The couple's daughter Drew Hazel arrived in October 2019 (via People) and her little brother or sister will be here in no time. The future looks bright for the Johnson-East family!