Here's How Much Olivia Rodrigo Is Really Worth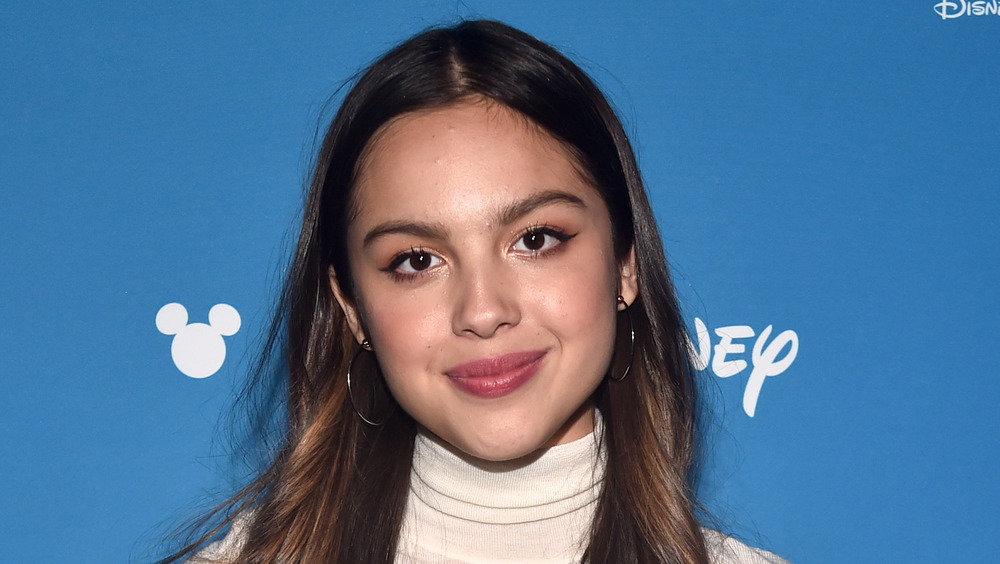 Alberto E. Rodriguez/Getty Images
Disney actress Jayden Bartels, is busy listening to Olivia Rodrigo's "Driver's License" on repeat (via Instagram). The guy who does her hair, celebrity stylist Clayton Hawkins (Hawkins is behind Parks and Recreation's Aubrey Plaza's jaw-dropping locks, on view at Instagram, and has worked magic for Timeless' Abigail Spencer, also on Instagram) is busy wearing Rodrigo's "Driver's License" merch (found on Shop Olivia  Rodrigo). Those are hoodies, shirts, t-shirts, phone cases, and key chains, which, btw, have already sold out and been restocked, according to her own Instagram account. And if you're as obsessed with "Drivers License" as we are, you can listen to The Tonight Show with Jimmy Fallon turn "Drivers License" into a sea shanty on YouTube. Or, go ahead and blast the original track on YouTube, where it's already racked up more than 33 million views.
Olivia Rodrigo is riding a high. As Spotify's Global Hits lead, Becky Bass told Billboard after the song broke its record for most streams in a day, "I truly do think this is just a lightning-in-a-bottle moment." Rolling Stone predicts that Rodrigo may just be "meant to completely dominate 2021." (Preach.) Which means she's also sure to be bringing home the bacon. 
Olivia Rodrigo's pre-'Drivers License' net worth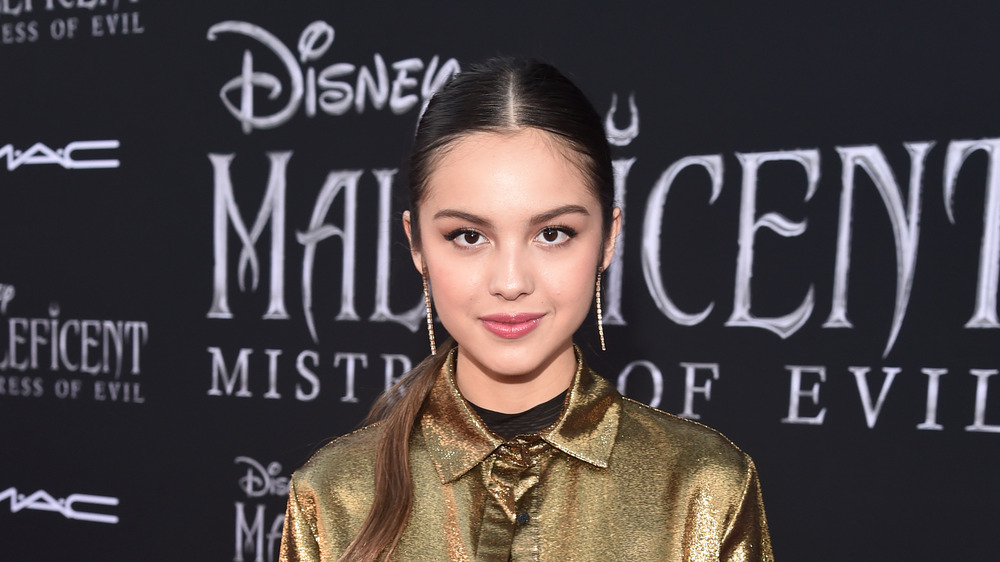 Alberto E. Rodriguez/Getty Images
It's not that Olivia Rodrigo was doing poorly for herself before "Drivers License" gave the world one collective, hallelujah moment. As Today marveled in its recent profile, the 17-year-old racked up a fan following for her portrayal of Paige Olvera in Disney Channel's Bizaardvark and Nini Salazar-Roberts in Disney+'s High School Musical: The Musical: The Series. We're not sure how much Rodrigo brought in for either of those roles, although Seventeen previously reported Disney Channel actors' salaries ranging from $10,000 to $20,000 per episode. Pop Buzz, meanwhile, estimates that the up-and-coming songstress is worth around $500,000.
That figure, needless to say, is rising by the minute (almost literally). As the BBC pointed out, "Driver's License" recently broke a five-year record to become the biggest-selling debut number one. If Variety's reporting is to be believed, she's racked up more than 20,000 "pure sales" on Apple and Amazon Music to date. "Driver's License" is just the beginning. Olivia Rodrigo's debut album is due to break later this year, per Billboard.
You'll forgive Rodrigo is she's not be thinking about money right now. All of Hollywood is busy fawning over her. When "Driver's License" topped Apple Music's global chart (!), Chilling Adventures of Sabrina's Kiernan Shipka popped a bottle of virtual champagne. Meanwhile, Taylor Swift, Rodrigo's hero, recently called Rodrigo "her baby" on The Gram.