The Truth About The Official Inauguration Playlist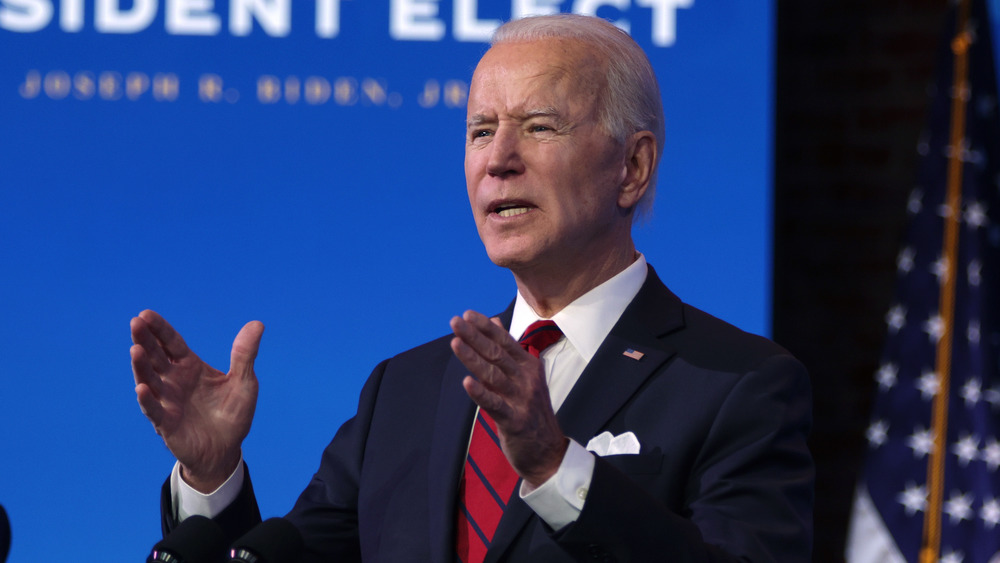 Alex Wong/Getty Images
President-elect Joe Biden and his VP Kamala Harris are kicking off their term in style. The politicians released a playlist ahead of Inauguration Day to celebrate the special occasion. A tweet from the Biden Inaugural Committee describes it as "the perfect playlist for you to dance the night away as we ring in our new leaders." The tweet also links to the playlist, which is available to stream on Spotify, Apple Music, Tidal, Amazon Music, and YouTube.
The playlist calls to mind the playlists former President Barack Obama has become known for, and it's possible that, as Obama's former VP, Biden drew some inspiration from him. The inauguration playlist spans genres and decades with hits from artists like Kendrick Lamar, En Vogue, Marvin Gaye, SZA, Dua Lipa, Beyoncé, and Vampire Weekend.
Biden and Harris didn't put the playlist together themselves. Instead, it was compiled by DJ D-Nice and record label Raedio. "We know that music has the power to bring people together, and after a year of national challenges and division, we hope this collection serves as an indication of a new beginning, positive change, and a reminder that music of all types is a common language," said label co-founder Benoni Tagoe in a statement (via Rolling Stone).
Inauguration Day will be a lot different this year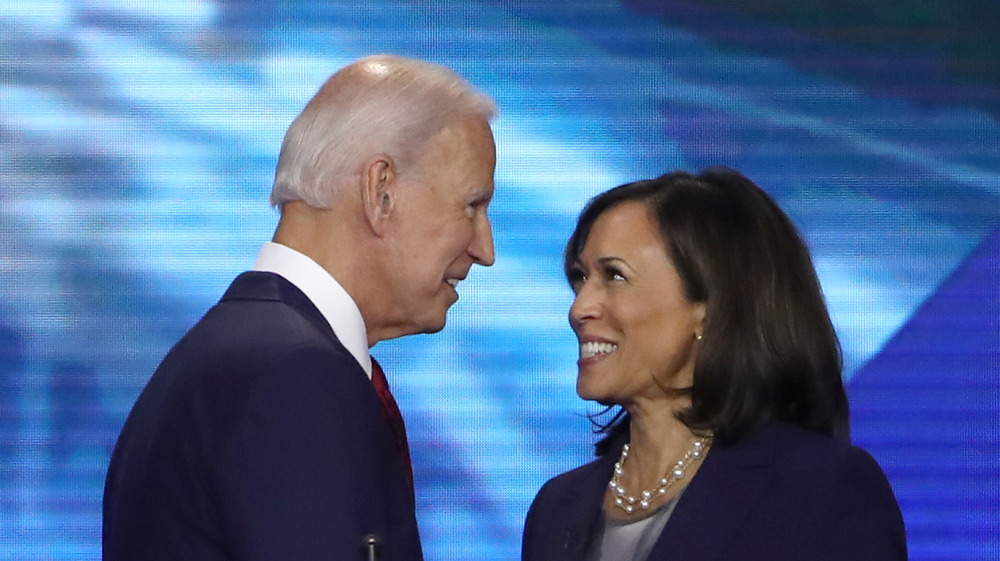 Win Mcnamee/Getty Images
Is a playlist enough to unite a nation? Maybe not, but Presidential Inaugural Committee CEO Tony Allen hopes that it will set the tone for the next four years. "These songs and artists reflect the relentless spirit and rich diversity of America," he said in a statement (via Rolling Stone). "They are the score to a new chapter and will help bring people together as the Biden-Harris Administration begins its important work to unite our country."
Inauguration playlists aren't traditional, but the playlist is just one way that the inauguration is going to be different this year. While the event is typically commemorated with a ball, this year's celebration will feature a televised line-up of performers including John Legend, Demi Lovato, and Jon Bon Jovi. 
"This inauguration presents a unique opportunity to spotlight the resilience and spirit of an America United," said Allen in a statement (via The Hollywood Reporter). "We have witnessed countless heroes this past year step up to the frontlines and serve their fellow Americans, so we are telling their stories, spreading their collective light, and celebrating the best of our country and its people with this prime-time program."