What You Don't Know About Lisa Marie Presley's Daughter, Riley Keough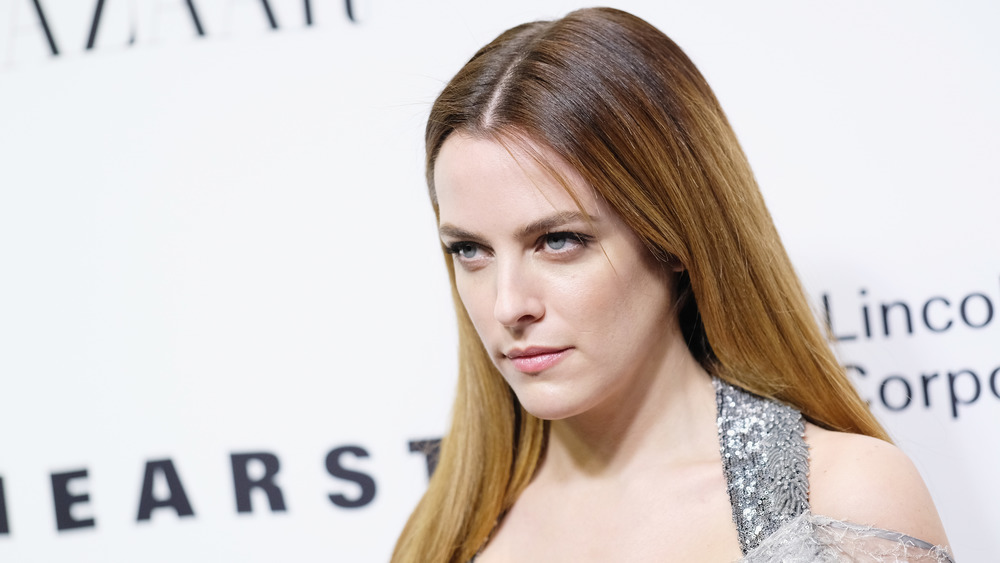 Dimitrios Kambouris/Getty Images
You might not know the name Riley Keough offhand, but take one look at the up-and-coming actress and it'll be immediately clear from where, or rather whom, she came. Keough is the daughter of Lisa Marie Presley, making her the granddaughter of the legendary Elvis Presley, and she bears a striking resemblance to both parties in her angular, eye-catching features. Although she's rock royalty, and counted none other than Michael Jackson as her stepfather, Keough is adamant about making a name for herself in her own right (via The Guardian).
Her impressive IMDb slate lays out the kind of complex roles she's predominantly attracted to, from her debut as Marie Currie, sister to Dakota Fanning's Cherie, in female-directed rock biopic The Runaways, to Capable, one of the so-called "Wives" of villain Immortan Joe, in Mad Max: Fury Road, and the dastardly, Confederate flag bikini-sporting Krystal in American Honey. Her name might conjure up memories of other famous people, but Keough is a star all by herself. 
Riley Keough grew up between two different worlds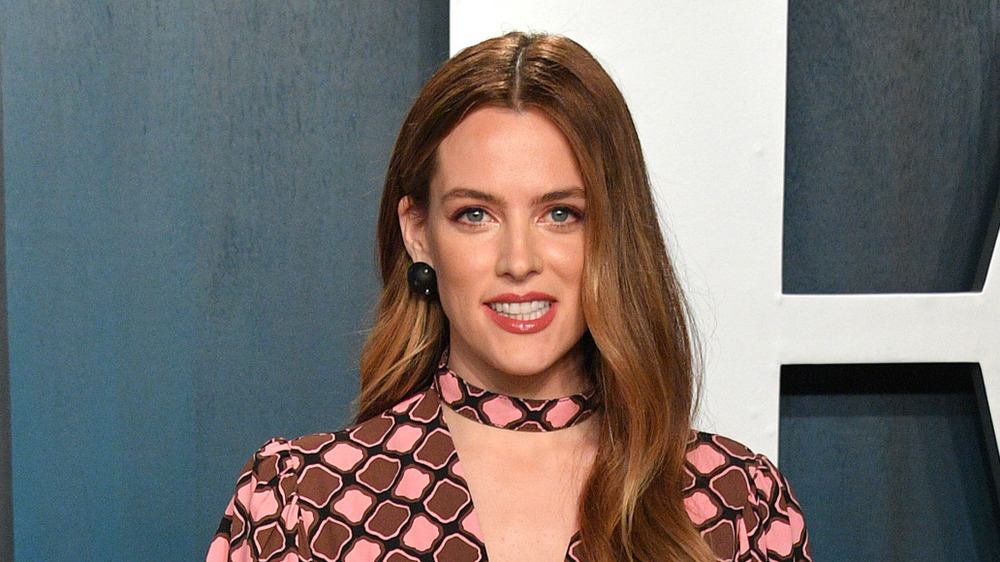 George Pimentel/Getty Images
The prolific performer who, as a profile in The Guardian notes, grew up between Jackson's infamous Neverland Ranch, her grandfather's legendary Graceland Estate, and her father's trailer park, is a self-confessed workaholic, eager to prove herself beyond the bounds of her famous family. Although she's unashamed of being Presley's granddaughter, the Logan Lucky star is quick to note her early life was more complex.
"I grew up very privileged with my mother. But my dad didn't live like that. And I think experiencing both sides has been helpful. My father had mattresses on the floor of his apartments. He lived in cabins and trailer parks. He just didn't have much money," she recalled. However, she actually preferred her father's "colorful," "eccentric," and "fun" life, reportedly telling him at the age of eight, "I want to grow up and be poor like you!" without realizing the implications. 
The prolific actress has been performing her whole life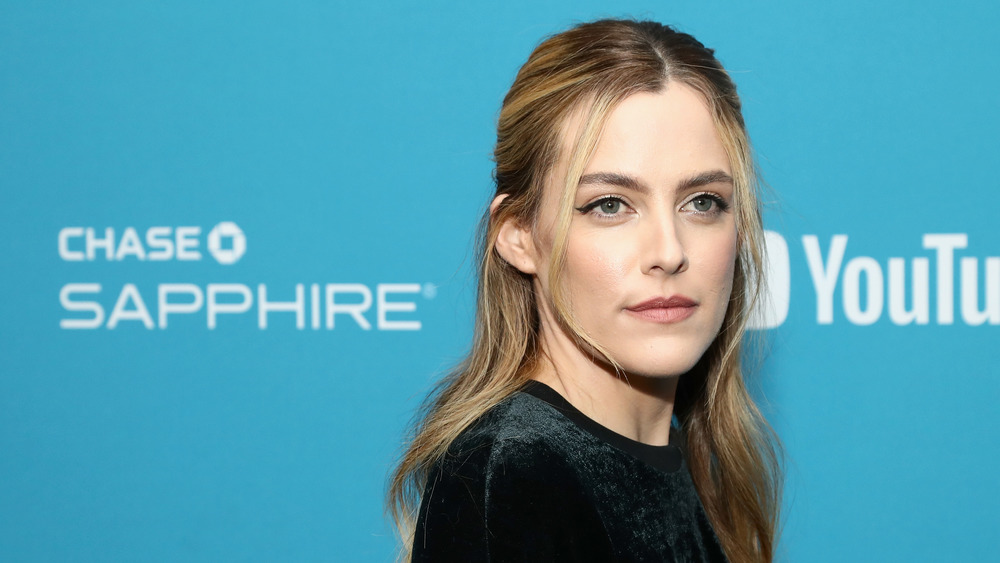 Rich Fury/Getty Images
Many of Keough's characters, from Krystal to Christine in Steven Soderbergh's TV series The Girlfriend Experience, could reasonably be described as hustlers. Choosing them is no coincidence because, as the actress told ELLE, she's a hustler herself at heart. Keough divulged she's been acting since she was born, describing it as, "Just pretending my way through life." Her onscreen appeal is inherent to who she really is, however. As regular collaborator, Soderbergh explained, "Whatever molecules shift when she's around are generated by Riley, and not because of any entertainment industry baggage." 
Keough shows signs of moving behind the camera herself, having directed multiple music videos for rapper Boogie, hinting at her multi-talented nature and desire to do everything she can to make a name for herself in the industry. In fact, her only hardship would be,"Playing a weak character." As Keough explained, "It's fun to play someone manipulative. Not everybody is so simple."