What's The Best Drugstore Hair Care Brand? More Than 25% Of Women Agree On This One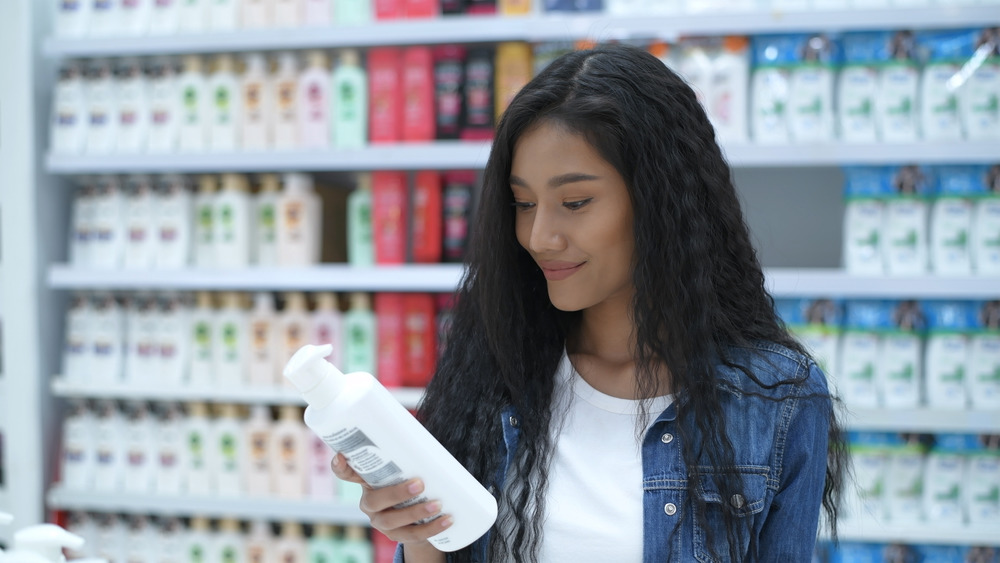 Shutterstock
Most of us have a favorite hair care brand. As in, we visit the drugstore, and know exactly which product line to look for in the hair care aisle. Sure, we may deviate and try a new formula or scent, but it would take a lot to get some of us to switch from a brand we have relied on for many years. Case in point: The List surveyed 574 women across the country and found that over 25 percent of them rated a particular brand of shampoos, conditioners, and styling products above the rest.
In fact, this particular brand ranked heads and shoulders above competitors — but no, we aren't talking about Head & Shoulders. The esteemed brand of preferred products is none other than Pantene, with 27.35 percent of those surveyed, amounting to 157 women, agreeing this Procter & Gamble owned line is the best drugstore buy for beautiful hair.
But which brands do the other respondents prefer to care for their tresses?
Other drugstore hair care brands that women rate well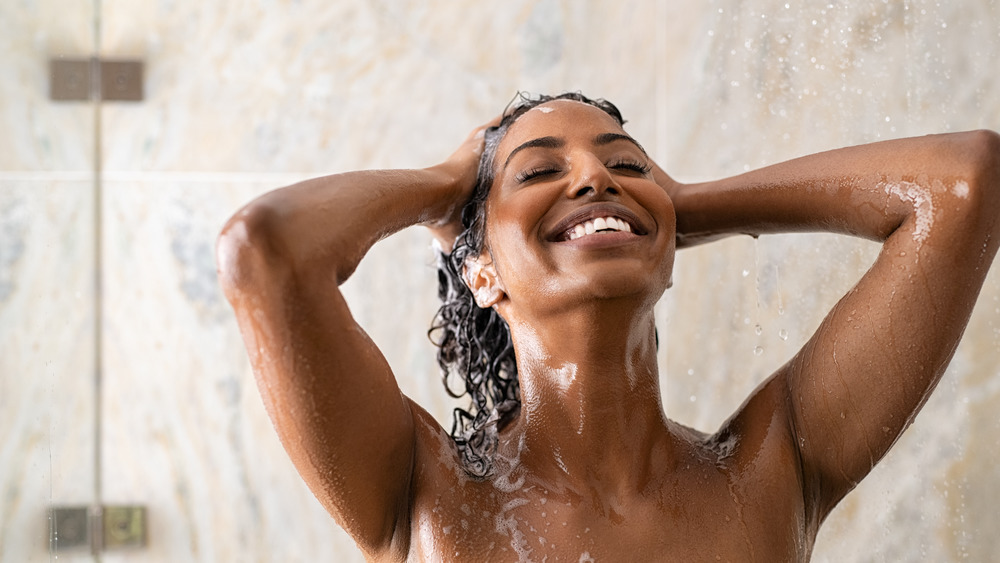 Shutterstock
First runner up for the best hair care brand to buy at the drugstore goes to Garnier, with 18.47 percent , which was 106 women, saying these products are their pick when they stop by a CVS or Walgreens. John Frieda, with 18.29 percent, and 105 women surveyed, was nipping at the locks of those who prefer Garnier. Suave, you've still got it — no worries. Over 15 percent of those surveyed prefer this bargain brand, while Bedhead was another brand rated highly by those surveyed with 13.41 percent of the votes.
Almost 7.5 percent of women who were polled about their preferred brand of hair care products from the drugstore had other labels in mind beyond top choices like Pantene, Garnier, John Frieda, Bedhead, and Suave. Yup, Head & Shoulders made that list, as did Shea Moisture, Tresemme, Aussie products, L'Oréal, and Herbal Essence. Interestingly, some consumers said they buy store brands, since they are similar to name brands, while others noted that there are so many to choose from, it is hard to decide.
We hear you there!