The Real Reason Donald Trump Didn't Pardon Himself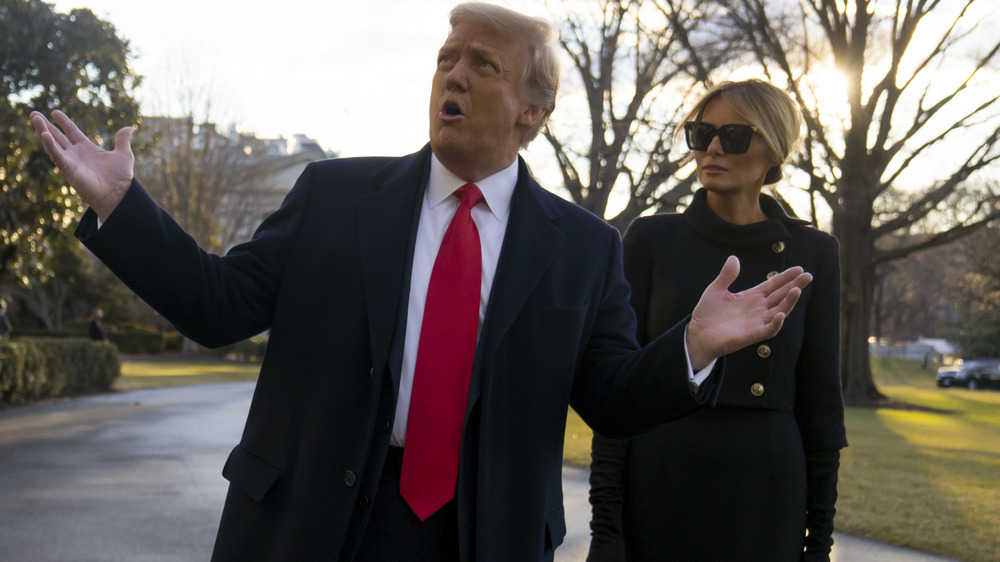 Eric Thayer/Getty Images
In a flurry of final activities in the last few moments of his presidency, Donald Trump granted 143 pardons and commutations in the early morning of Jan. 20, 2021, before departing with his family for Florida on Air Force One. While celebrities like Lil Wayne and Kodak Black were included on the list, what everyone seems to be talking about — more so than even the controversial pardon for his former chief strategist Steve Bannon, as reported by CNN — was the fact that Trump did not pardon himself of any of his family members.
There has been no shortage of whispers around Washington that outgoing President Trump would act to protect, not just himself, but also his family members from being tried for any crimes against the United States — but that all changed after his second impeachment in mid-January 2021. CNN explained that The Pardon Clause of the Constitution contains an important stipulation that a president's pardons do not extend "in cases of impeachment." That means, as the outlet notes, the "clause bars a president from pardoning anyone — including himself — who is the subject of impeachment once debate on offenses set forth in the articles of impeachment begins."
Donald Trump's legal advisors warned him not to even attempt to pardon himself or his family members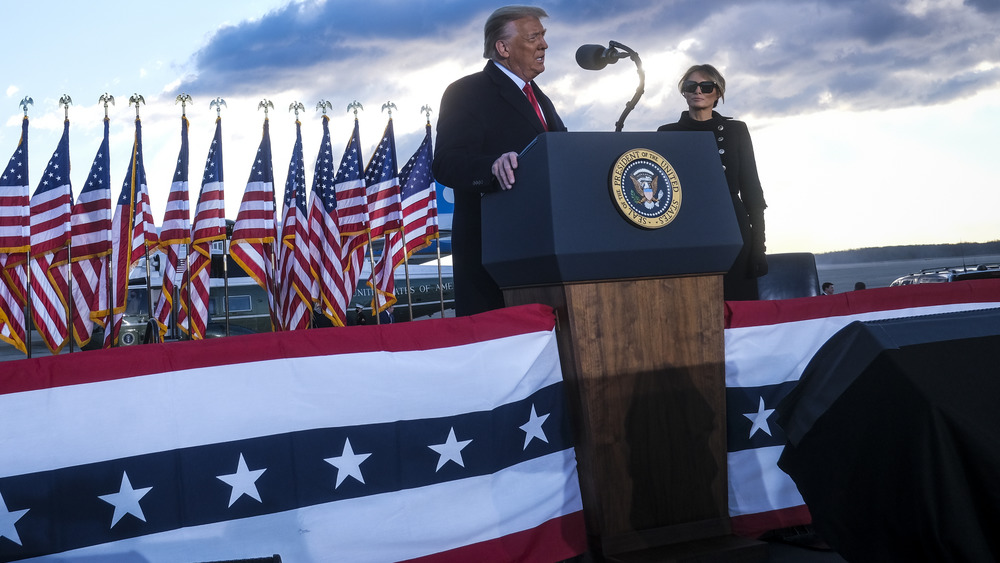 Pool/Getty Images
The NZ Herald summed up Donald Trump's current legal situation succinctly, explaining that in addition to the impeachment charges themselves being unpardonable, had Trump gone on to pardon himself anyway, that protection would not extend to any state offenses or any legal action which arises from state offenses brought about during his presidency.
In other words, outgoing President Trump has no legal standing to avoid the upcoming impeachment trial, nor the investigations being conducted in New York in conjunction with what NPR reported as potential "insurance or financial fraud."
Donald Trump's legal advisors were keenly aware of the implications and limitations on the president's pardoning power and advised him accordingly. CNN reported that over the weekend of Jan. 16, 2021, Trump's legal team spent long hours meeting to discuss any potential recourse. The outlet explained, "Trump was warned the pardons he once hoped to bestow upon his family and even himself would place him in a legally perilous position." CNN added that a self-pardon would "convey the appearance of guilt and potentially make him more vulnerable to reprisals."