Who Is Kamala Harris' Inauguration Escort?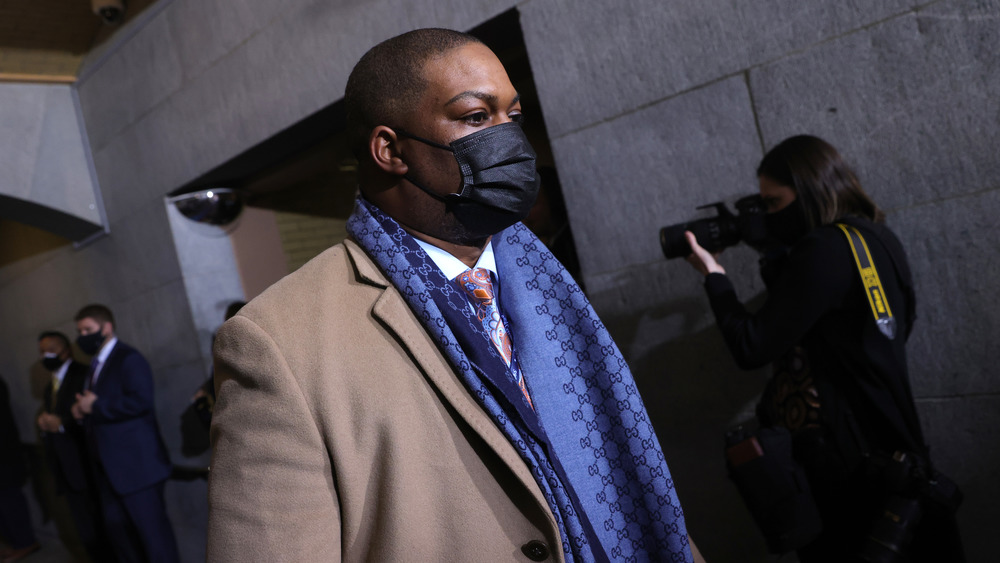 Win Mcnamee/Getty Images
Anyone who has been following the investigation and coverage of the Capitol insurrection earlier this month has likely become familiar with the video footage and story of a Black Capitol Police officer who lured rioters away from the senate chamber, an action some say may have literally saved the lives of Vice President Mike Pence and other lawmakers. This man, now widely considered a hero, is named Eugene Goodman, and for his bravery and service, he has been promoted to acting deputy House Sergeant at Arms (via The Daily Beast). 
As one of his first duties in his new position, Goodman will be the official escort for Vice President-elect Kamala Harris at today's' Inauguration ceremonies, where Harris will be sworn in as the first Black, first South-Asian, and first woman ever to hold the office (via USA Today). Many who were impressed by Goodman's behavior during the Capitol riots are celebrating his appointment as Harris' escort.  
Social media celebrates Goodman's appointment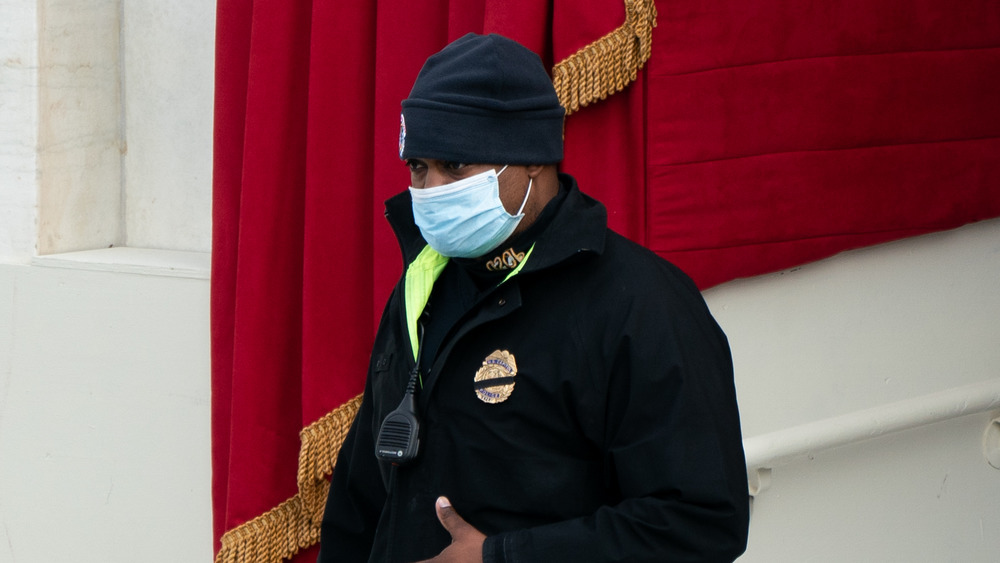 Pool/Getty Images
Twitter has been highly celebratory of Goodman, lauding not only his new position and the honorable duty of escorting Harris during today's Inauguration proceedings, but his incredible bravery the day of the Capitol insurrection. 
As one person tweeted, "How poignant and fitting. Thank you, Mr. Goodman, for being intelligent and courageous in a violent and chaotic event. A fitting promotion for showing such valor. The House will be in good hands. What a fitting honor for you both!" 
Last week, a bipartisan group of Congressmembers announced that they would be introducing a bill to award Eugene Goodman with the Congressional Gold Medal, the highest civilian honor the United States Congress can give someone (via Washington Post).