The Subtle Fashion Statements The Democrats Made At The Inauguration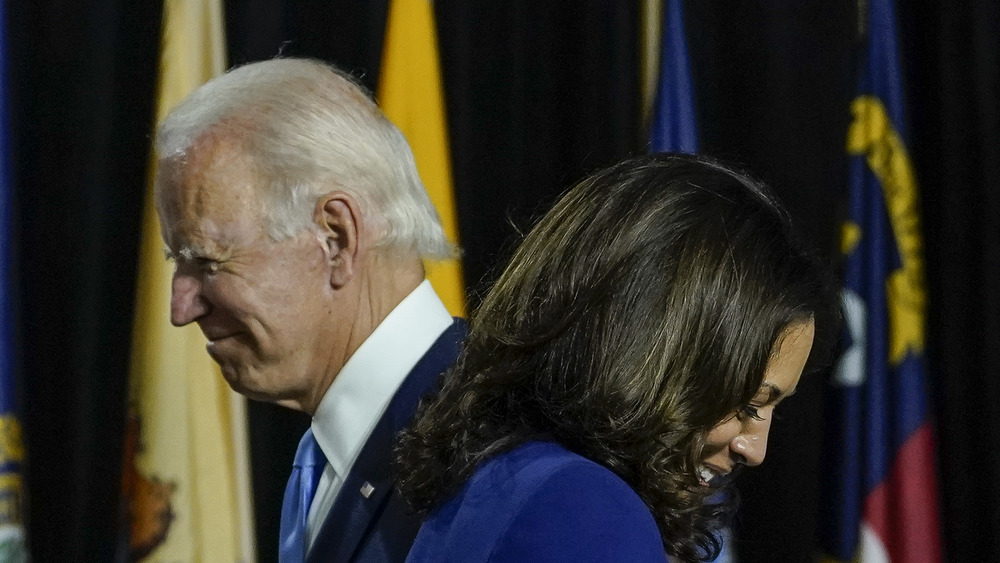 Drew Angerer/Getty Images
After a heavily contested 2020 election, many people are excited that Inauguration Day has finally arrived. To celebrate the swearing-in of Joe Biden and his VP, Kamala Harris, some Democrats made a fashion statement, wearing pearls in honor of Harris and aviators in honor of Biden.
Harris has long been associated with pearls, which are a nod to her college sorority, Alpha Kappa Alpha. Pearls carry an important symbolism for members of the sorority and "represent refinement and wisdom," as its president, Glenda Glover, told Vanity Fair. This isn't the first time people have supported Harris by donning their pearls — many also wore pearls on Election Day.
The gesture has even inspired a private Facebook group called "Wear Pearls on Jan 20th, 2021" which, according to The New York Times, has nearly half a million members. Harris' pearls have become so iconic that they're no longer just about the woman herself, but also about the wave of women she has inspired. "They represent sisterhood," fashion historian Darnell-Jamal Lisby told the outlet.
Joe Biden has been wearing aviators since he was in college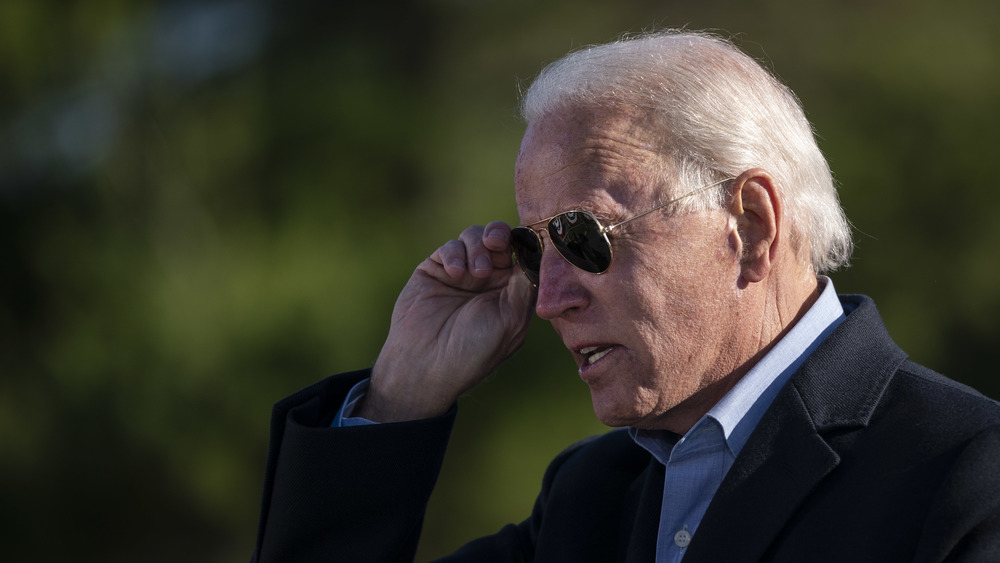 Drew Angerer/Getty Images
Biden's Ray-Ban aviators also have a long history and have been associated with him for quite some time. While they aren't making as big of a splash as Harris' pearls on Inauguration Day, at least one notable person is paying tribute to Biden's signature shades. "I got my Kamala Harris pearls and my Joe Biden aviator sunglasses," Senator Tammy Duckworth told MSNBC.
Some people may even be wearing a pair of Biden's old sunglasses today, as he's had some pairs vanish over the years.
"My lord, I've been wearing aviators since I was a freshman in college as a lifeguard," he told the Skimm in 2016. "I think Ray-Ban should [sponsor me], I tell you what. I probably end up with four or five pairs a year because I put them down. Sometimes people steal them for souvenirs."