These Supreme Court Justices Didn't Attend Biden's Inauguration And We Think We Know Why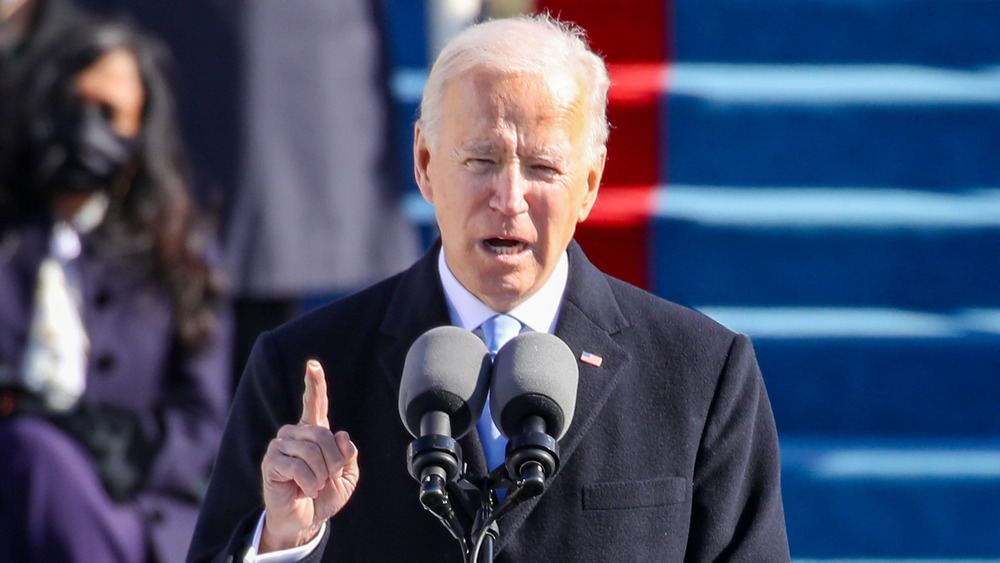 Rob Carr/Getty Images
Joe Biden's inauguration was atypical in many ways. Not only did the COVID-19 pandemic necessitate a far smaller crowd than is usually present on such an auspicious day, but security threats also led thousands of National Guard troops being deployed to Washington D.C. (via Vox) Then, of course, there's the fact that Donald Trump, who lost his re-election campaign to Biden, refused to attend the ceremony.
Trump wasn't the only notable face missing from the crowd on Inauguration Day, though. Like the exiting president, Supreme Court Justices also traditionally attend the event. This year, however, three of them declined to show up: Clarence Thomas, Stephen G. Breyer, and Samuel A. Alito Jr.
Was the absence of these Supreme Court Justices a show of support for Trump? Or is there another reason that they decided not to attend Biden's inauguration? According to Kathleen Arberg, a spokesperson for the Supreme Court, the missing Justices decided not to attend "in light of the public health risks posed by the COVID pandemic" (via The Washington Post).
Joe Biden voted against two of the absent Supreme Court Justices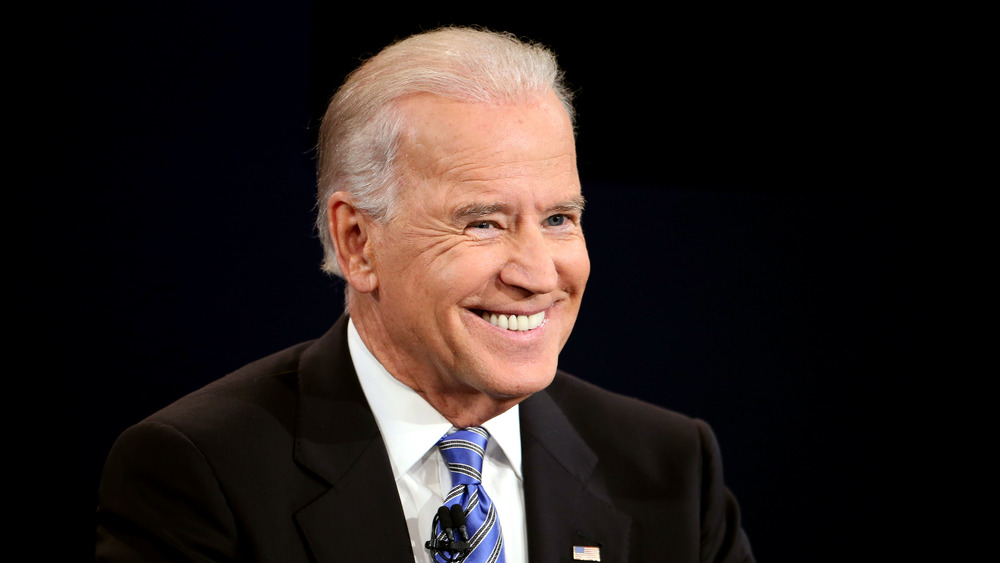 Chip Somodevilla/Getty Images
While that's certainly a valid reason for skipping the event, it might not be the whole story. As it turns out, at least two of the absent Justices might have some personal beef with Biden. Biden's career in politics goes back decades and, as such, so does his relationship with the Supreme Court. Back when he was a senator, Biden may have caused a bit of a rift when he voted against Thomas and Alito.
Biden grilled Alito during his confirmation hearing in 2006 before voting against him, and Thomas reported a similarly grueling experience when Biden chaired the Senate Judiciary Committee during his 1991 confirmation hearing.
In a 2019 documentary, Thomas expressed his resentment at how his confirmation hearing was handled. "I felt as though in my life I had been looking at the wrong people as the people who would be problematic toward me," he said (via ABC). "We were told that, 'Oh, it's gonna be the bigot in the pickup truck; it's gonna be the Klansmen; it's gonna be the rural sheriff. But it turned out that through all of that, ultimately the biggest impediment was the modern day liberal. They were the ones who would discount all those things because they have one issue or because they have the power to caricature you."