Body Language Expert Makes Bold Claims About Mike Pence At The Inauguration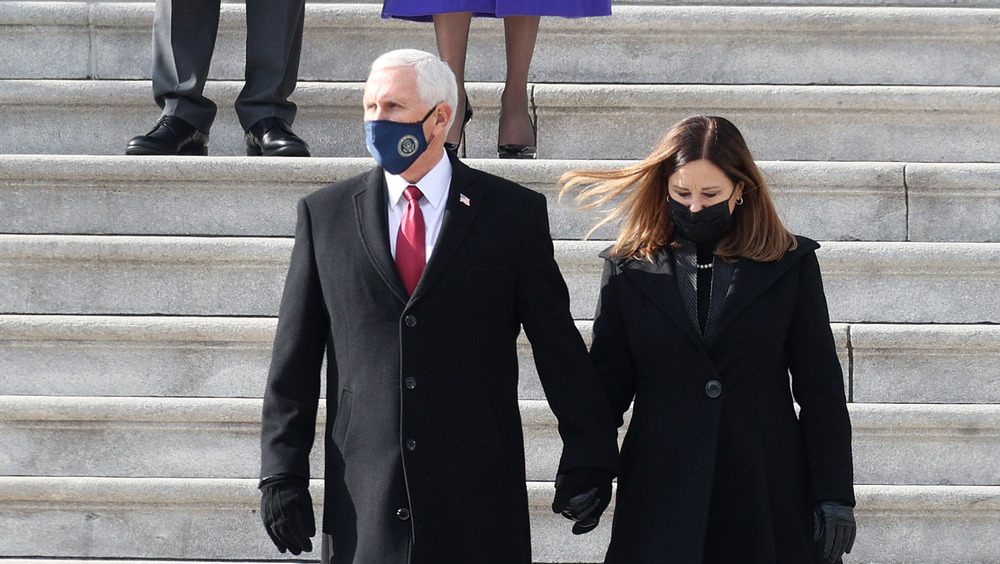 Joe Raedle/Getty Images
Body language expert and psychologist, Dr. Reneé Carr, watched today's inauguration of President Joe Biden and Vice President Kamala Harris with interest and a keen eye for the body language of those in attendance. While one might expect the many Biden supporters in attendance to display behavior that emanates joy or relief, Carr was particularly interested in the body language of Vice President Mike Pence, whose time in the White House is ending. She spoke with The List about what Pence was feeling during the historic day.
Interestingly, anyone who might have expected to witness any hint of regret, bitterness or other sign that Pence was feeling slighted, would have been disappointed. According to Carr, the only sign of any emotion other than respectful admiration and acknowledgement, was a moment of worry about how he might be received upon entering the ceremonies in front of a Biden-supporting crowd.  
How Mike Pence reacted to Kamala Harris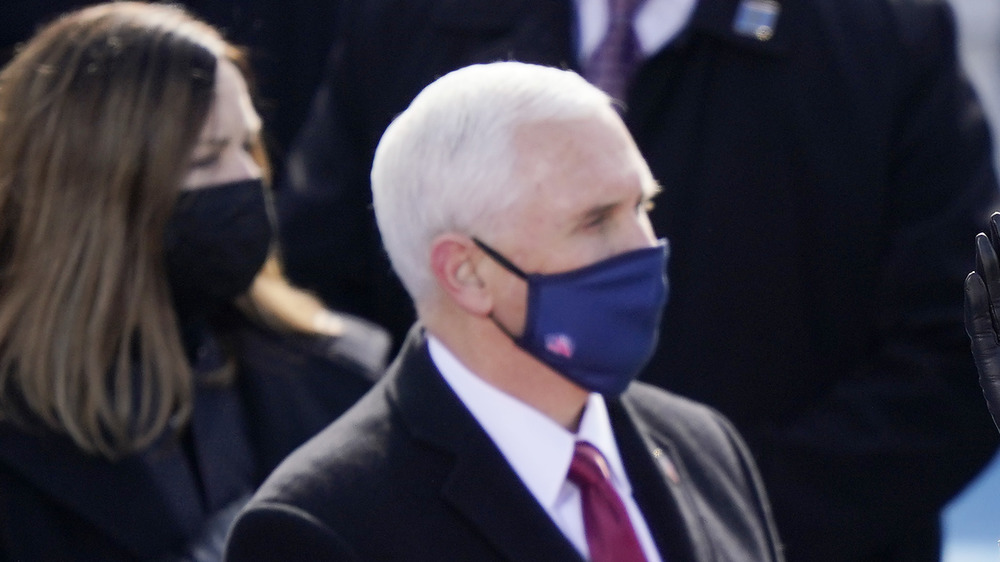 Drew Angerer/Getty Images
Carr says that at first, she felt Pence was "pensive and unsure of how he would be received." She noted that he sought comfort by talking with his wife before they stepped out onto the platform to be seen by the waiting crowd. She says based on his body language he was noticeably "relieved" when the crowd greeted him with applause. She ventures to say that the crowd was appreciative of both "his loyal character and ability to make tough decisions during a crisis." She also focused on Pence's face during these first moments of him entering the celebration, and says, "his eyes expressed appreciation when others approached him and engaged in extended conversation with him."
Gradually, Pence became more comfortable and began to interact with those around him with greater ease. Carr says of this, "Like an awkward teen at a party, he stood to the side and surveyed the crowd before garnering the courage to initiate a greeting or approaching a duo in conversation." And when Kamala Harris was sworn in as the new vice president, effectively taking Pence's place, Carr says that "authentic appreciation of her accomplishment was seen in his eyes as he looked at her and recognized the historical moment of her taking oath."
It seems as though the transfer of power, at least on the vice president level, was not only peaceful but respectful and even full of admiration.