How Tim McGraw Really Feels About His Name Check In Taylor Swift's Song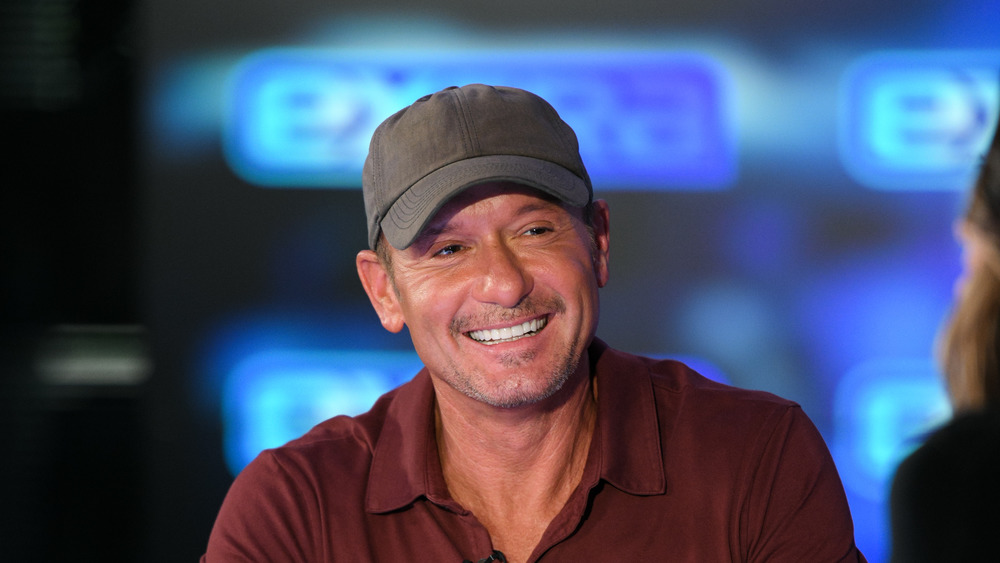 Noel Vasquez/Getty Images
It's not unusual for musicians to honor their favorite artists in their work, either by sampling familiar themes or referencing them in their songs. Don McLean's "American Pie" is literally a tribute to the icons of early rock and how they were succeeded by groups like the Rolling Stones (per The Washington Post). But you don't often hear the musicians themselves reacting to being memorialized in someone else's songs, so it's a treat when one of them actually does. Such is the case with Tim McGraw, who recently commented about a song that bears his name. He didn't write it, but the artist who did would eventually become a fellow superstar. 
McGraw was already a member of country music royalty when teen Taylor Swift penned "Tim McGraw." The ballad mourns a lost summer love with a memorable soundtrack. The chorus (via Genius) goes: "But when you think Tim McGraw/I hope you think my favorite song/The one we danced to all night long ... When you think Tim McGraw/I hope you think of me." The tune might have begun as just a sudden inspiration, but it went on to become Swift's first published song, staying hot on the country music charts for weeks (per CountryThang Daily).
Tim McGraw was flattered by Taylor Swift's song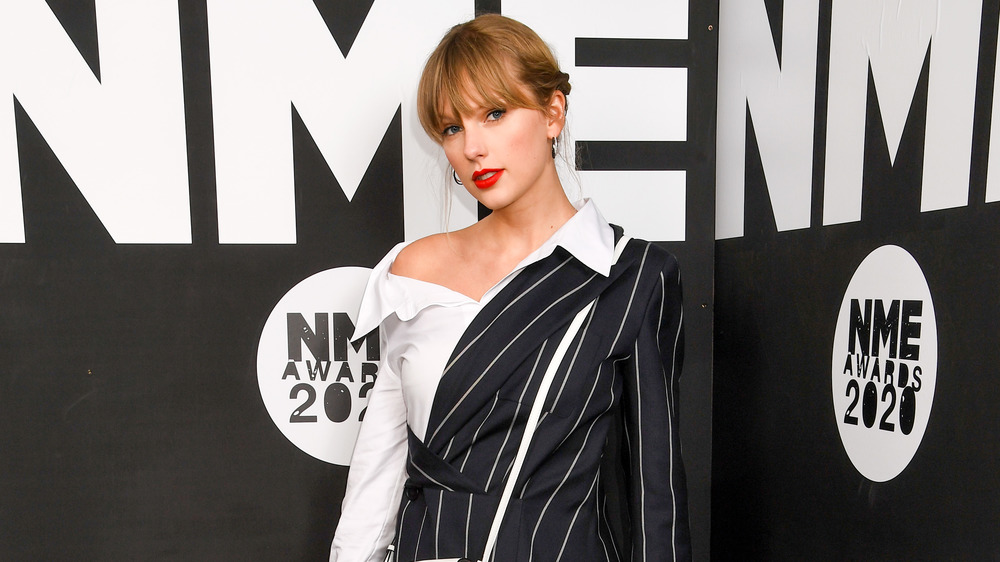 Dave J Hogan/Getty Images
So what did Tim McGraw himself think of his eponymous song? As People reported, the singer gave an interview this week to Apple Music about some of his most famous songs, including "Where the Green Grass Grows," "I Called Mama," and "Don't Take the Girl." Then host Alecia Davis asked him about Swift's tribute. "I mean, I thought it was a good song," he began. "... Then I thought, 'Have I gotten to that age now to where they're singing songs about me? Does that mean I've jumped the shark a bit? Is everything still cool?'" McGraw went on to explain that he was relieved to hear that Swift was only a freshman in high school at the time. "I felt a little bit better about that because she was so young writing it. So I didn't feel that I was that terribly old (via YouTube).
In a 2006 interview with CMT, a then 16-year-old Taylor Swift explained her inspiration: "I got the idea in math class," she said. "I was just sitting there, and I started humming this melody." When she should have been focusing on algebraic equations, her mind kept turning to the doomed relationship she was in with a college-bound boy, and the music that would one day remind him of her. The rest was music history.
Seven years later, the mutual admiration society of Swift and McGraw would come together to record a hit of their own: "Highway Don't Care," featuring Keith Urban on guitar (via IMDb).