Inside The MyPillow Guy's Bizarre Relationship With This 30 Rock Star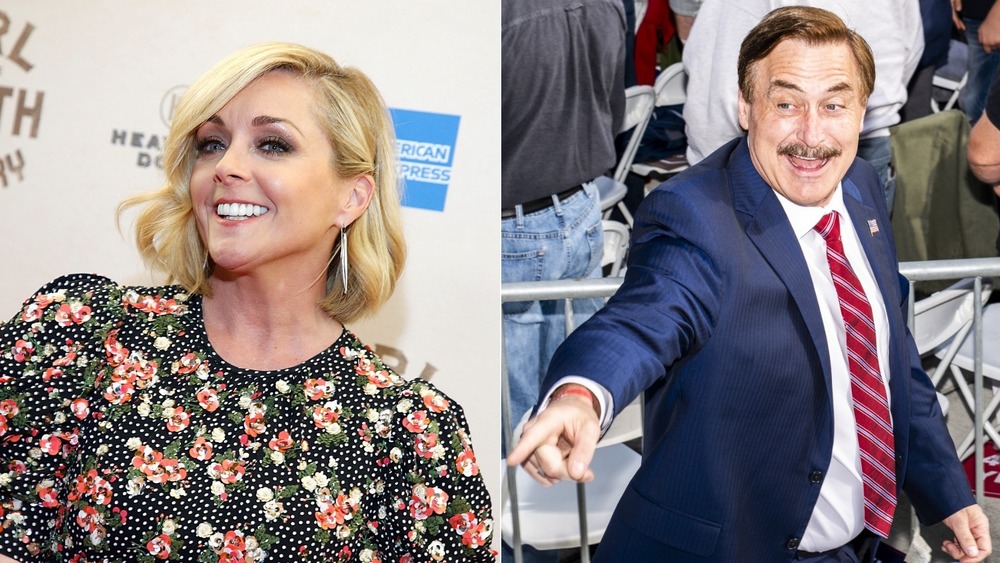 Talk about the strangest of bedfellows: 30 Rock's Jane Krakowski allegedly had a brief fling with MyPillow inventor Mike Lindell. In a report that's raising eyebrows sky-high, the Daily Mail claims that the Tony-winning actress dated the bedding magnate for nine months in 2020, openly keeping company in her New York City neighborhood. According to an anonymous source, Lindell met Krakowski about eight years ago, but the relationship only recently turned romantic. Hoping to win her over, the creator of "the most comfortable pillow you'll ever own" splurged on gifts of liquor and flowers. 
If true, this would be one of the most bizarre cases ever of opposites attracting. Krakowski, currently hosting the remake of the game show Name That Tune, is a long-time Broadway star who has a huge following in the gay community; she once told The Independent, "Nothing flatters me more than when I get a YouTube video sent of a drag queen doing one of my numbers." Lindell, on the other hand, is a far-right conservative who has drawn fire for his support of Donald Trump and his perpetration of voter-fraud theories. His MyPillow brand was recently pulled from Bed Bath & Beyond and other retailers after he attended the January 6 rally that sparked the riot on the Capitol.
Jane Krakowski is in a 'fantasy relationship' with this famous figure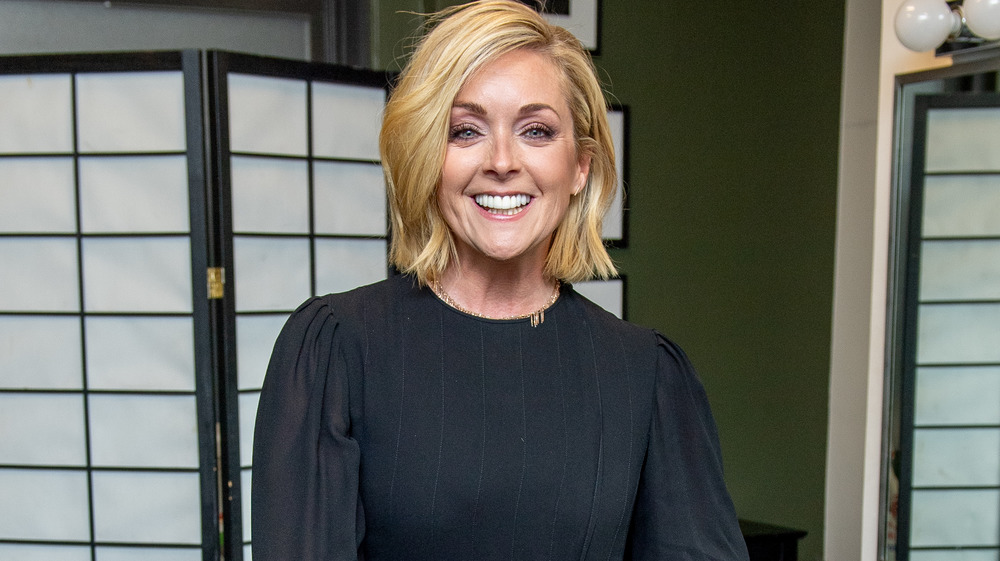 Roy Rochlin/Getty Images
A source told the Mail that the relationship was a volatile one: "They would fight and Jane would throw all the gifts he had given her away," they said. "Then they would make up and there would be more gifts again." It ended quicker than you can say "Oh my blerg"; the tabloid alleges that the pair finally split for good last summer, but their insiders seem to differ on how it happened. One friend revealed that Krakowski began taking an interest in another man she'd met in the Hamptons, while another said she was upset by Lindell's treatment of women. 
Or perhaps Krakowski prefers her guys short and green. Page Six reached out to Krakowski for comment, and her rep responded that not only is the romance story a sham, the actress has never even met Lindell. "She is, however, in full-fledged fantasy relationships with Brad Pitt, Regé-Jean Page and Kermit the Frog, and welcomes any and all coverage on those." 
At any rate, it looks like Lindell will have to look somewhere else for pillow talk.