Hailey Bieber Is Taking Prenatal Vitamins For This Surprising Reason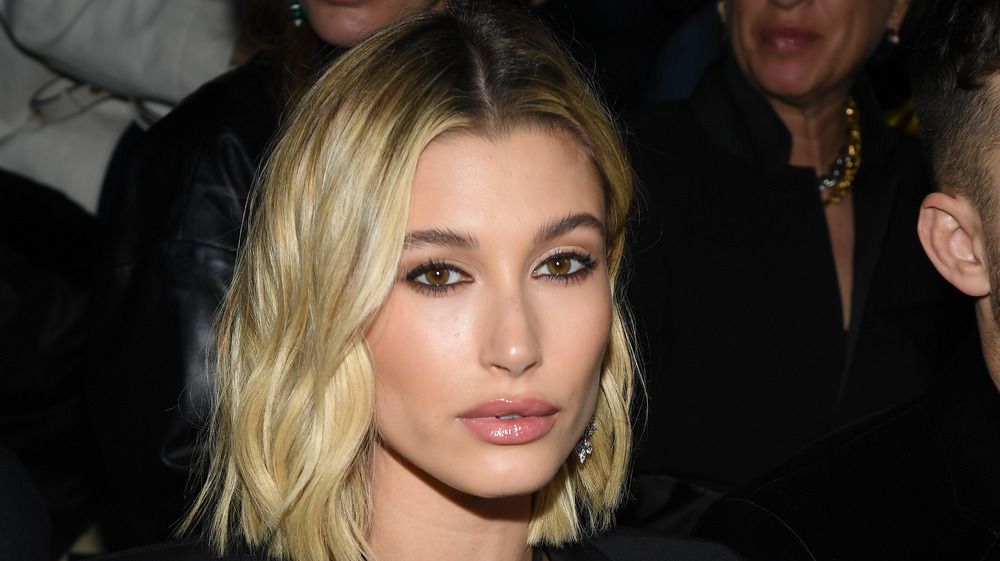 Pascal Le Segretain/Getty Images
Hailey Bieber has officially added prenatal vitamins to her daily regimen. But before you get too excited, there's no Baby Bieber on the way — rather, the 24-year-old model uses the vitamins as part of her beauty routine.
In an interview with SheerLuxe, Bieber shared her makeup, skincare, and hair care tips, tricks, and favorite products. In addition to being a huge fan of Aquaphor lip balm and Bare Minerals' mascara and liquid concealer, Bieber also included prenatal vitamins as one of the go-to products she uses to maintain her glowing look.
Bieber shared that, like many of us, she hasn't dyed her hair in almost a year due to the pandemic. As a result, she says it's much healthier since she's "left it to its own devices." Although Bieber has done slight touch-ups to the front of her hair, she hasn't even gotten highlights over the past year.
But she's still making an effort to keep her hair thick and healthy — and that's where prenatal vitamins come in.
Hailey Bieber discovered prenatal supplements after 'a lot of trial and error'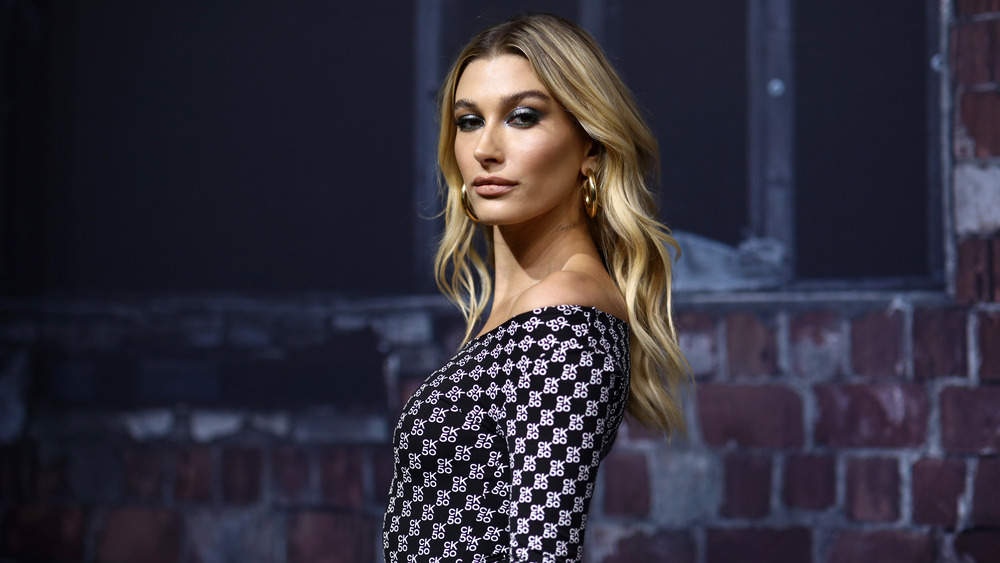 Sebastian Reuter/Getty Images
In her search for the secret to maintaining healthy hair, Bieber said that she went through "a lot of trial and error with supplements" before concluding that prenatal vitamins were the most effective.
"I can't take biotin," she added. "[I]f I do, I get really painful, deep breakouts." Biotin, also known as vitamin H, is naturally produced by the body and helps maintain healthy skin, nails, and hair. Biotin supplements are popular among people who are looking for ways to make their hair grow faster and become thicker (via Very Well Health).
"I've been using prenatal vitamins for a while now as they give you essential nutrients, while keeping your skin and hair in great condition," Bieber told SheerLuxe.
Bieber isn't the first celeb to sing the praises of prenatal vitamins. Gwyneth Paltrow, Mindy Kaling, and LeAnn Rimes have also said they take the vitamins for thicker hair (via Health). However, some experts have cautioned that taking prenatal vitamins long-term can result in negative side effects because you're getting such high amounts of certain vitamins and minerals — so be sure to check with your doctor before trying this trick at home.