Could Avocado Oil Help Your Hair?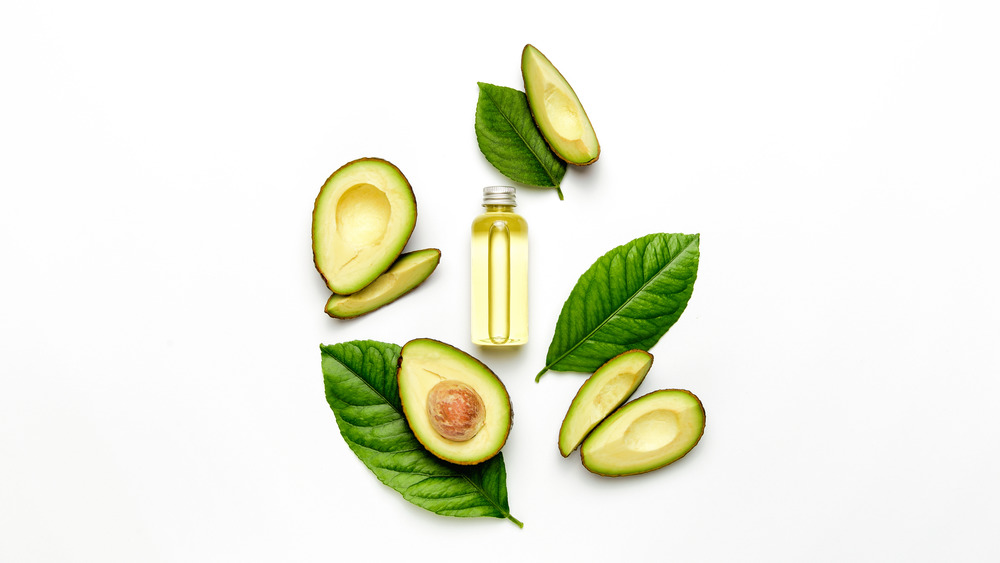 Shutterstock
Oil is a wellness trend that's here to stay — and for good reason. From cooking to massaging to healing split ends, various types of oil can make a big difference in your skin and hair health.
The main benefits stem from the high content of nutrients and minerals that nourish your strands from the inside out. According to Byrdie, using avocado oil in your beauty routine is perfect for people with damaged hair. Biochemist, beauty expert, and author Paula Simpson tells the outlet that, "In addition to the lipids, avocado oil contains fat-soluble antioxidants and bioactive phytochemicals, including Vitamin E tocopherols, Vitamin D, and carotenoids (lutein and beta carotene) that defend hair from UV damage, environmental aggressors, and pollutants that can make hair feel dry and look brittle."
Essentially, this type of oil works with the cuticle — helping strengthen the top layer of your strands so that it can seal in moisture even further. The monounsaturated fat content works to soothe, defend and even protect your mane from damage, the outlet notes. By sealing the cuticle cells, the avocado oil fortifies your hair and helps avoid breakage, Healthline explains. If you're struggling with over-processed follicles, an avocado oil treatment could be for you.
Avocado oil naturally contains biotin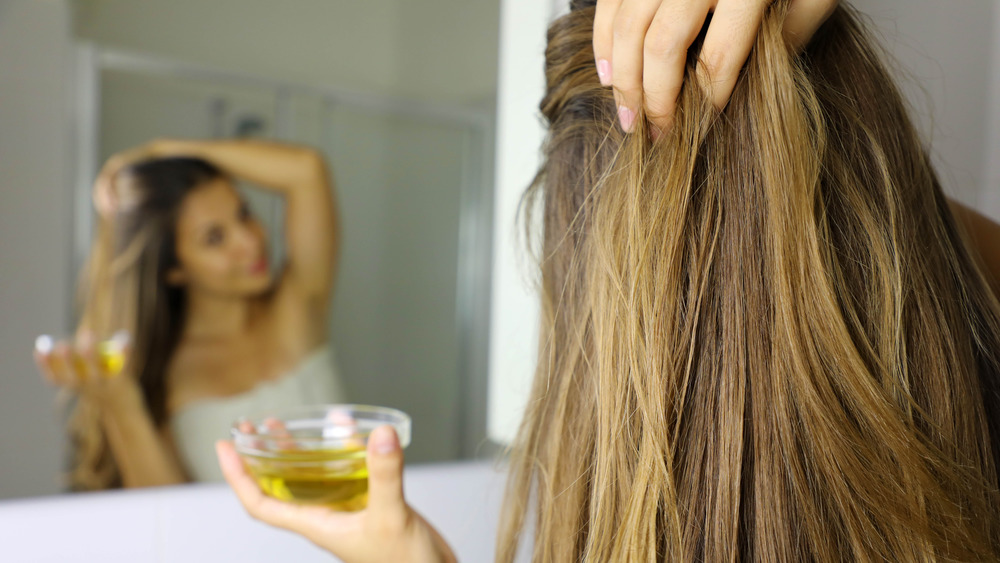 Shutterstock
People looking to enhance their skin's glow and hair's shine often reach for biotin vitamins to help with this process. A naturally occurring ingredient found in avocado oil, biotin comes from the Vitamin B family and aids in healthy hair growth, Byrdie attests. Plus, Vitamin B works as a soothing agent for various biological processes and can do wonders when applied topically.
Furthermore, avocado oil's lightweight texture won't weigh hair down — leaving you with silky smooth strands and no grease. The same rings true for your scalp, the outlet notes, all of the nourishing minerals that enhance your hair actually do the same for your skin. Moisturizing and fortifying, avocado oil aids in relieving a dry scalp. Add a gentle massage and watch as your hair feels like never before. 
As far as treatments go, Chosen Foods recommends massaging a half of a teaspoon of avocado oil into your ends before you hop in the shower. Loading your parched ends up with lipids, antioxidants, and minerals can offset breakage and styling damage. Additionally, a hair mask made with 100% pure avocado oil can penetrate your follicles on a deeper level — bonus points for adding heat, the California-based food producer notes. So, head to your pantry and grab your newest beauty staple: avocado oil.